Every October, the subject of employment in the disability community is brought to the forefront of inclusive hiring practices with NDEAM (National Disability Employment Awareness Month) campaigns that activists and businesses alike participate in. 
With sobering stats on employment among people with disabilities, it is easy to see why NDEAM campaigns are crucial:
22% of Canadians live with a disability. 


50% of people with disabilities have a post-secondary education. 


People with disabilities are more than twice as likely to be unemployed than the average Canadian.


The rate of poverty among Canadians aged 25 to 65 is 40% higher for those with mild disabilities and 200% higher for people with more severe disabilities, than the national average for poverty. 



Although people with disabilities are able and willing to work, many are stuck in lower-wage, precarious jobs. 
There are many different factors that impact people with disabilities in the quest to land meaningful and sustainable employment. While some of us have trouble gaining access to appropriate workplace accommodations, others face barriers with transportation and the implications that come with full time work and social assistance programs that are often necessary to access basic needs. And that's just the tip of the iceberg.
Common myths about disability can't be ignored. Employers who have never worked with people with disabilities may be quick to overlook highly qualified candidates over preconceived notions of their abilities. They may assume that it will cost a fortune to accommodate a disabled employee, or that they'll be unable to fulfill the job requirements. 
Meanwhile, disability-confident employers that are tapping into this highly underused talent pool are reaping the benefits of innovative employees that are used to solving everyday problems through creative solutions. And although the business case for inclusive hiring is present in every NDEAM campaign circulating on the web this past month, we must move beyond the dialogue and spring into action, and it falls on all of us as a collective.
What People with Disabilities can do to improve their employment outcomes:
1. Tap into your Transferable Skills
There is a reason that employers seek out candidates with previous experience. They want to know whether you have been in situations you are likely to experience again in the role you are being considered for. If you do not have direct experience completing a particular task, chances are that there are life experiences, personal or school projects, and knowledge that you can draw from to illustrate why you make a good fit. 
For instance, you may not have paid experience as a marketing specialist, but maybe you have a fashion blog and you're familiar with engaging an audience. You may not have paid experience managing a team, but maybe you have spent years hiring your own personal support workers; the administrative tasks that you have performed in your personal life can assist you in standing out for a position that deals with HR and recruiting tasks. Don't be afraid to draw on the experiences that have shaped you as an individual. 
2. Apply for Roles That Seem Out of Your League
One of the most intimidating aspects of job hunting are the postings that detail the ideal candidate, who doesn't exist, by the way. It's easy to focus on all the bullet points that we don't meet and to write off the entire job. My advice: if it's slightly out of your league, apply anyway. Now, I'm not suggesting that you should apply to be an engineer with a degree in history, but challenge is a good thing and if you focus on highlighting the skills that you do offer, then you may just end up getting a call, and you may even end up the chosen one.
One thing to keep in mind is that every new job, no matter what it is, has a learning curve. Even employees with the highest of qualifications spend time adjusting to new roles, learning new programs and software and simply getting attuned to their new workplace culture. So if you're missing a few of those bullets on that job you'd really love to apply for, go ahead. Apply anyway.
3. Network & Share Your Dreams
You've probably heard this one in every employment-themed conference before: network, network, network! There is power in community and connecting with people who share a similar vision. 
One of my favourite things about the disability community in Canada is that it is filled with supportive and open-minded people who are keen on making a positive impact. It is a community where it is easy to meet allies that are working toward the same goal and are thrilled to have a conversation with you or make an introduction to someone in their network that may just have opportunities to collaborate with you and help you get closer to landing a job you take pride in. 
There is also tremendous power in sharing your dreams. One of the greatest lessons I learned in my twenties is that when you're willing to openly vocalize your hopes and goals with others, someone might light up with inspiration and help you connect to the next dot en route to your destination. 
Last but not least, listen to the dreams of others. You as much as anyone else have the power to help someone grow. 
What HR Professionals can do to become more Disability-Confident:
1. Create Inclusive Job Postings
Job postings can be intimidating for anybody, and on one hand, it is good to encourage healthy competition in order to land the best possible candidate. 
On the other hand, people with disabilities may already be apprehensive to apply for a job out of fear of being overlooked, so a three-page job posting that profiles a candidate with five years of experience, knowledge of 5-7 programs and software, and a master's degree might not be the best approach for attracting qualified applicants with disabilities.
 
Specify what aspects of the job will include training. (I.e. is it imperative that the candidate knows how to use photoshop, or can this be learned with a day of training?)

 

Rather than the traditional job posting containing bullet points of qualifications and requirements, consider listing what the job will actually entail.





Example

:




As a content creator for our company, a typical workday might include:

– researching relevant and engaging topics for university students.
– drafting social media posts for Facebook, Twitter and Instagram.
– attending virtual meetings to discuss progress on ongoing projects.
– using Google analytics to track and report social media engagement.
2. Be Specific About Accessibility & Accommodations you Offer
Nowadays, almost all job postings have a blanket diversity statement that lets candidates know all are welcome. For candidates with disabilities, these blanket statements are simply not enough because they do not specify the level of accessibility and accommodation that an employer offers. When creating job postings that are disability-confident, going beyond the generic inclusion statement can go a long way. 
Be as specific as you can. What is the physical workplace like? Are there automatic buttons and elevators in the building? Are flexible work hours available? Can employees work from home? What specific accommodations are available at each stage of recruitment? 
Job seekers with disabilities are often anxious when it comes to addressing their accommodation needs, so it is helpful to include specifics in job postings about what's available for making the workplace more accessible for all.
3. Have an Open Mind
Stigma around disability continues to be a contributing factor to the employment gap in our community, so it's important that people in hiring positions conduct all stages of recruitment with an open mind, and above all, empathy. 
People with disabilities are highly skilled and underrepresented. We are natural problem solvers that can quickly adapt to uncomfortable situations. Many of us are actively involved in our communities, striving to create a more accessible world, and though some of us are drawn to work in activism, others of us are artists, chefs, lawyers, athletes, parents, social workers and much much more. 
When you hire us, you turn us into taxpayers and benefit the economy. And have we mentioned that we are the only minority group that anyone can become a part of on any given day?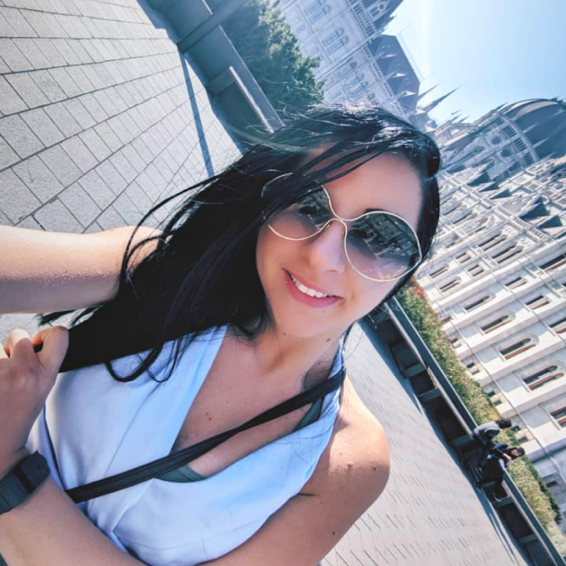 About the Author
Nikoletta Erdelyi is a writer and poet from Toronto, fascinated by how we make meaning for absurdity. She is a philosophy nerd who loves to cook, collect fragrances and write poems about the unique bits of consciousness.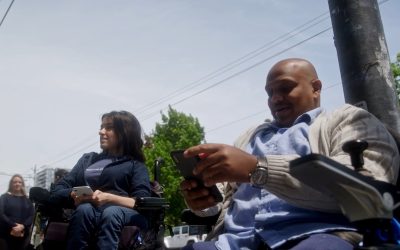 On International Day of Persons with Disabilities I am leaning into the explosive momentum happening all around us. Dear disability community, our time is now. Seven years ago out of the sheer frustration of navigating a largely inaccessible world in my wheelchair, I...