AccessNow is a grassroots social start-up. Our mission is to share accessibility information around the world by mapping as many places as we possibly can, and we invite you to help us! A worldwide community, passionate about change, together we can empower each other to have access now.
Every pin added on our platform is one more instance of advocacy, one more experience that highlights the accessibility of a place. Every pin, every review counts. As we pin-point the accessibility status of locations around the globe, we can also start looking at how to turn all the red pins, the not accessible places, to green pins, making them accessible for all. If you are someone working to remove barriers, we want to hear from you!
Want to learn more? Check out our Press Page,  FAQ or find out How to Get Involved.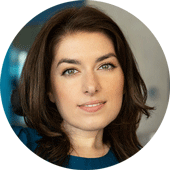 Maayan Ziv
Founder, CEO
Maayan is so excited about creating a more accessible world. Living with Muscular Dystrophy, she knows what's up. She is a passionate, relentless advocate who stops at nothing to shake up the status quo. A Public Policy Forum Award recipient, Maayan is building awareness
about the importance of access for all.