Shows and concerts may be cancelled but that doesn't mean media and entertainment have to go with it. This 2.3 trillion dollar industry, traditionally reliant on physical proximity, is keeping people amused while staying safe in their homes through virtual access and streaming. Whether it's a live performance or a pre-recorded production, this pandemic has shown that accessibility provides an opportunity for businesses.
Here are 8 shows and concerts that you can access from home:
(All series listed below have settings for subtitles/closed captions.)
The Shows Must Go Own
Renowned British musical theater maestro Andrew Llloyd Webber has launched a YouTube channel where every weekend one of his musicals are available for free. Full-length recordings are uploaded every Friday at 2PM ET and are available to stream for 48 hours. So far they've aired Joseph and the Amazing Technicolor Dreamcoat (2000) and Jesus Christ Superstar (2012). This week it's the 25th anniversary special of Phantom of the Opera which you definitely don't want to miss!
Subscribe to channel here: https://www.youtube.com/channel/UCdmPjhKMaXNNeCr1FjuMvag
Together at Home
As countries go through lockdowns and social distancing measures, Global Citizen and the WHO have been bringing people #TogetherAtHome through music. This daily series of virtual, no-contact concerts has been a source of daily inspiration while isolating. On April 18, they are hosting a global broadcast and digital special to support frontline healthcare workers and the WHO. Curated in collaboration with Lady Gaga, this multi-hour event features appearances from celebrities like Alicia Keys, Andrea Bocelli, Jimmy Falon, Lilly Singh, Michael Bublé, Oprah Winfrey, Taylor Swift, etc.
Register online: https://www.globalcitizen.org/en/togetherathome 
Secret Sofa
For a more interactive experience, Secret Cinema has partnered with Häagen-Dazs to host immersive film nights that you can access from home. "Secret Sofa" screenings will run for eight weeks at 2:30pm ET every Friday, kicking it off on April 18th with The Grand Budapest Hotel. Audiences can sign up to a weekly newsletter for access as well as a to receive a pre-screening narrative to get into the spirit of the movie (e.g. costume and prop suggestions, music playlists, dance choreographies, etc). 
Sign up online: http://secretcinema.org/secret-sofa
National Theater at Home
Enjoy world-class theatre as the National Theatre brings its productions online and into your home. For a limited time, live full theatre productions can be streamed for free on National Theater's YouTube channel. Showing this week is Treasure Island and will be available until Thursday, April 23rd.
More information and schedule here: https://www.nationaltheatre.org.uk/nt-at-home 
#OurHouseToYourHouse
The Royal Opera House is offering a schedule of free Friday premiers and live content that audiences can access for free any time, anywhere. This free programme of curated online broadcasts features musical masterclasses, glimpses behind the scenes and full-length ballet and opera productions including Mozart's Così fan tutte.  
More information and schedule here: https://www.roh.org.uk/streaming
Nightly Met Opera Streams
Another cultural institution providing entertainment from home is The Metropolitan Opera in New York. Every night the Met is offering online access to some of its famous operas, recordings of previous performances from its Live in HD catalog. Once posted on the website at 7:30PM (ET), each title is available to stream for up to 23 hours and free of charge.
Watch online here: https://www.metopera.org/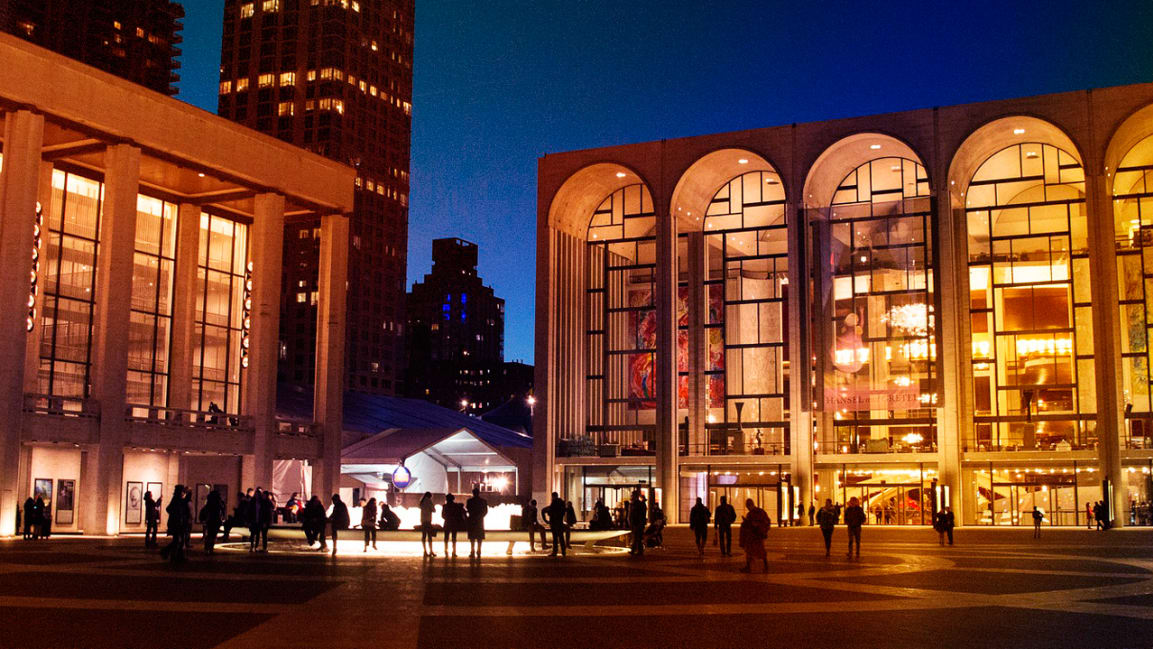 Radiohead Live Concert Series
To keep fans entertained, Radiohead has announced a weekly streaming series. The band will be posting an archival show from their Radiohead Public Library on their YouTube channel, starting with Live From a Tent in Dublin – October 2000. 
Subscribe to channel here: https://www.youtube.com/radiohead
Cirque Connect
Now more than ever it's important to find delight in the every day. Cirque Connect allows you to access Cirque du Soleil content online and all in one place. Every weekend they release 60-minute specials featuring awe-inspiring moments from their whimsical shows.
More information and schedule here: https://www.cirquedusoleil.com/cirqueconnect 
What shows, concerts or streams have you been following from home? Let us know!