This week we are excited to be featured by our friends at Google!
Over the summer, AccessNow was selected to take part in the Google for Startups Accelerator program alongside 11 other incredible startups. Since then we've reached some huge new milestones. To close out the year our founder, Maayan Ziv, recently named Canada's Top 40 under 40, had a chance to share our journey with the folks at Google.
Here is the full interview:
As a professional photographer who travelled frequently for work, Maayan Ziv was astounded by the lack of accessibility she encountered around the world. Ziv, who has muscular dystrophy and has used a wheelchair her entire life, regularly found herself arriving at sets, photo studios, and hotels that weren't wheelchair accessible. "I have nightmare stories of showing up at hotels having done all the research ahead of time, everything and everyone says it's accessible, and then there are five steps up to the entrance," Ziv remembers.
Frustrated by society's lack of awareness about what it means to be accessible, Ziv set out to use technology to support the roughly one billion people on the planet with a disability. She founded the platform AccessNow in 2016 to create a world that is more accessible and connected, and educate people about accessibility, including helping governments and corporations with their planning. AccessNow's mobile and web-based application allows users to search, rate, and discover accessible locations based on a variety of types of access criteria including wheelchair accessibility, availability of ramps and elevators, accessibility for guide dog users, scent-free, gender neutral washrooms, lighting and sound levels, and more. "We're very much a social enterprise dedicated to furthering the cause within the disability rights movement," Ziv says. "In short, our mission is to share information about the accessibility of places around the world, through our mobile app and our web platform, which let people discover customized results, based on individual needs, as well as identify where barriers are."
Built using Google Maps Platform API, the AccessNow platform allows users to search for a location and see if it's accessible, based on AI technology, business-provided information, and user reviews. "Someone who is blind might have a different experience than someone using a wheelchair," says Ziv. "The more information people contribute, the more our information models learn, and the better they are at predicting whether places are accessible or not accessible." AccessNow's technology also detects accessibility patterns in the world, based on what people are experiencing and sharing. All the data is generated by the community, so AccessNow's AI skews toward the perspectives of people with disabilities. "In most conversations about AI, people usually talk about the outliers—who is not being considered in our sample stats," Ziv says. "For us, that's the community we're focused on: people with disabilities—the experiences we as disabled people have when we go places, the things we see, the things we share. That's how we train our model to understand whether or not something is accessible, welcoming and inclusive for someone with a disability."
Spaces are categorized using reviews based on accessibility as the primary filter. A green thumbs up means a space is fully accessible; a yellow traffic cone indicates it's partially accessible; and a red thumbs down designates it as inaccessible. Google tech is integral to how the platform works. "AccessNow is built on Google Maps Platform; we've worked with Google Places" says Ziv. "We detect barriers and share information about accessibility, by creating indexes, openness, and transparency about an issue many people aren't' aware enough about."
After learning about Google for Startups Accelerator: Canada, Ziv applied to the program in February 2021. "It was an obvious opportunity to engage with Google and learn how to make the most of Google technologies," says Ziv. "We're very excited about our company as the first mover in this space and being able to connect with Google experts on Maps, accessibility, AI, and ML." One of AccessNow team's top goals for their Google for Startups Accelerator: Canada experience included advancing their machine learning models to accurately predict whether or not a space is accessible based on a variety of data. "We are investing in AI and machine learning elements to develop a robust and expansive data model that becomes increasingly intelligent over time and is built for scale," says Ziv. "We are inspired by the ethos, values and commitment that Google demonstrates in the world of accessibility." They also hoped to leverage the program's people skills workshops and mentorship to support their growing tech team. "Success, for us, is being able to share information about the accessibility of places around the entire world, so when other organizations are building products and services, they can access our findings," says Ziv.
Over the course of the 10-week program, the AccessNow team was able to advance the development of a data collection and labelling process leveraging ML and AI, validate their system and technical infrastructure with Google experts and launch a new AccessOutdoors product early. "With the help of Google for Startups Accelerator, our team drilled down on our objectives and key results (OKRs), adding focus and discipline to achieve measurable results," said Ziv. "The exposure to the community and leadership of Google, as well as the chance to connect with other entrepreneurs in the program has been invaluable."
AccessNow currently provides information on almost two million places in 35 countries, and is working in partnership with the Canadian government to assess the accessibility of the built environment across Canada. Ziv envisions users eventually being able to find details about any location in the world within a matter of seconds. "Everyone has some connection to accessibility—pushing a stroller over a curb cut, hearing an announcement on public transit, using an electric toothbrush, reading captions on a video or conference call, or even sending a text message — making the connection that we all benefit from accessible technologies is one of the first steps in us moving toward inclusion for everyone," Ziv says. "We have so many opportunities to find information about anything on the planet, yet accessibility is so drastically misunderstood, or not something people are thinking about. In general, across the board, people with disabilities have been expressing for decades that there is a lack of awareness and understanding about what accessibility is and why it matters. We will continue to evolve our technology to be AI that's driven and generated by the lived experiences of people with disabilities."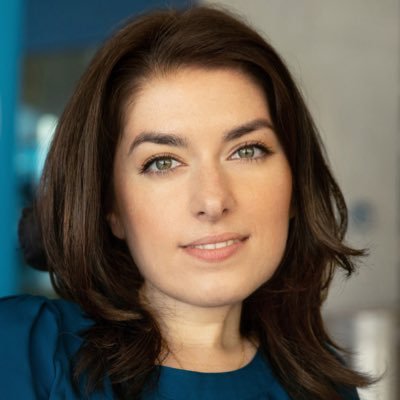 About Our Founder 
A photographer turned tech entrepreneur living with Muscular Dystrophy, Maayan Ziv launched AccessNow in 2015. Maayan's leadership has been recognized with several awards including the Governor General Innovation Prize, Canada's Top 40 under 40, and Toronto's Communicator of the Year.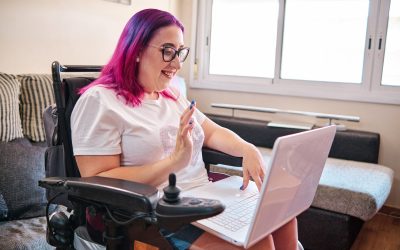 In a world that's constantly evolving, progress often hinges on our ability to embrace diversity and inclusivity. Yet, there's one facet of diversity that has often been overlooked: the inclusion of people with disabilities in the workforce. That's where National...