Do you even lift, bro? Because the health benefits of regular exercise suggest that we all should. Yet the fitness industry carries that je ne sais quoi that makes it feel like it's an exclusive club, reserved for just a segment of the population. You know the one – the "gym bros" and the aesthetically elite with the slim figures, the toned abs and the six packs. 
But where does that leave those of us with disabilities, who can't access a treadmill, pop into a standard zumba class or lift hundreds of pounds on a daily basis? 
This week, I chatted with Paul Gabay, a Fitness Industry Consultant with a passion for bringing accessibility to the forefront, and he believes the problem stems both from physical and attitudinal barriers. 
The Exclusive Nature of Fitness Clubs

"In the 70's and 80's, fitness clubs were primarily for the rich," shares Gabay. "It was the equivalent of a golf club membership today, so it came with a sense of status and exclusivity. We have addressed some concerns around affordability with options for cheaper memberships, but on the physical accessibility front, there's a long way to go." 
Gabay sells equipment to fitness facilities on the commercial side of the business, including condos, schools and hotels. After spending many years attending trade shows that didn't feature any accessible equipment, he offers products that can be used by people of different physical abilities. He says there is a common misconception that accessible equipment at mainstream facilities is not in high demand, because not enough people with disabilities go to such places for exercise.  
But it goes beyond physical barriers. "The fitness industry targets a specific group of people that they view as their most valuable consumers – the able-bodied and athletically inclined. So there's a perception of exclusivity. But fitness is for everybody. It makes us happier and healthier, and accessibility should be part of the discussion, because we are all temporarily able," he says. 
Gabay is the owner of Resolution Fitness. His website features a collection of equipment that can be used by people with disabilities, providing people the option to have home set-ups with adaptive equipment. His approach to fitness also allows mainstream gyms to expand their collection with more inclusive options.
With an increase in aging populations and people with disabilities, the fitness industry should indeed be more accessible. The groups that are often excluded from this industry are the ones who need access to fitness options the most; wheelchair users for instance, are at an increased risk for developing osteoporosis and obesity due to decreased mobility – fitness programs can enhance quality of life tremendously, and even extend it.  
Getting Started
If you have a disability and want to find accessible fitness options, here are some tips to help you get started:
Hit the Gym
For many, location matters when it comes to working out, and being in an environment where you're surrounded by people doing similar activities can boost your motivation, help you meet new friends and give you a sense of belonging with a group of people who are working to better themselves (or at the very least, taking mirror selfies with weights to show social media that they've got those gains.)
Go to your local gym and ask a staff member to show you around the facility and help you determine if there is equipment you are able to use. Most exercises can be adapted to accommodate different levels of ability, so chances are you will find some activities that work for you if the physical environment of a fitness centre is important for you. 
Entering a gym that is filled with people who are far along on their fitness journeys can feel intimidating for anybody. Remember that every person there had a first day at the gym when they didn't yet have their current physique and stamina. Fitness is a journey and a lifestyle.
Work Out at Home
If you're not big on gym culture, try getting access to some equipment that you can use at home. As a wheelchair user with limited options at fitness centres, I love this option. During the lockdown, I ordered three sets of dumbbells off of Amazon, along with resistance bands, and the options for exercises are endless.
I like to lift weights while leaning to each of my sides in a kneeling position, which gives me a good full body workout. I also tie a resistance band to the frame of my wheelchair, and laying on the floor, I do sit ups while I pull the band upward. This is a great ab workout. If you decide to try this, put the brakes of your wheelchair on first – I learned this lesson the hard way. 
Go for a Walk/Stroll
Maybe you're not a fan of working out, and that's okay too. There are lots of ways to stay active, and another one of my favourites is to go for a stroll outdoors. Fresh air in the middle of the day helps to keep us alert, and whether you are walking or not, it's a great way to get moving.
Try Swimming
Unlike mainstream fitness facilities, there are many public pools that are accessible. Swimming is a good way to exercise your whole body, and when you're in the water, it becomes easier to move, regardless of your level of ability. Best of all, you don't have to be a terrific swimmer to enjoy this activity, because it is also very relaxing, so it's less likely to feel like a workout.
Explore Accessible Facilities
There are fitness facilities that are specifically designed with accessibility in mind. They come with adapted equipment that can be enjoyed by all, spacious set-ups and on-site assistance available. 
Here in Ontario, two examples are Variety Village in Scarborough and the Abilities Centre in Whitby. Whether you want to join some of the adapted programs on offer, become a regular member or just tour the facility to see if it's the right fit, visiting an accessible fitness centre is a great way to gather some ideas and inspiration on how you can stay active.
Tap into the Disability Fitness Community
There is an ever-present disability community on social media platforms, and many are into fitness. Check out their pages to learn about their fitness journeys and the routines that work for them. Some even offer personal training services to people with disabilities.
Here are some pages to check out: 
Sense of Community, All Around Well being
There are many amazing qualities about the fitness industry, and one of them is the sense of community that comes from developing a particular interest. You connect with people with similar goals for well being, and build friendships and bonds. 
Apart from helping you look and feel better, a regular exercise routine can also boost your mental health and help you reduce stress by boosting your dopamine and serotonin levels. 
Happy lifting, and no matter what exercise method you choose, I hope you get those gains in every way you hope to.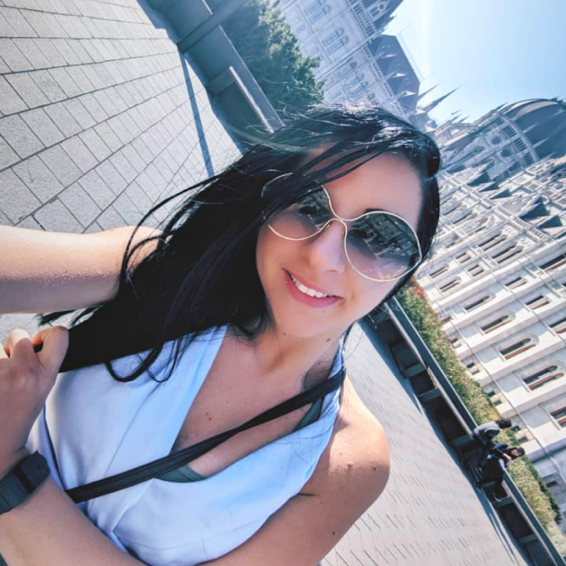 About the Author
Nikoletta Erdelyi is a writer and poet from Toronto, fascinated by how we make meaning for absurdity. She is a philosophy nerd who loves to cook, collect fragrances and write poems about the unique bits of consciousness.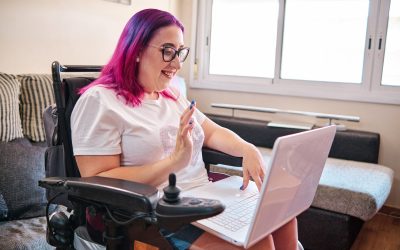 In a world that's constantly evolving, progress often hinges on our ability to embrace diversity and inclusivity. Yet, there's one facet of diversity that has often been overlooked: the inclusion of people with disabilities in the workforce. That's where National...