If there is one thing we know for sure its that wheelchairs and sand are a bad combination. Unless you're prepared to dig yourself out of a deep sandy ditch, it can be pretty tricky to access beaches and waterfronts. With the addition of new pathways, boardwalks, and loaner beach chairs, we are seeing a growing trend to make beaches more accessible and inclusive for all.
Here are a couple Canadian beaches that are making accessibility improvements: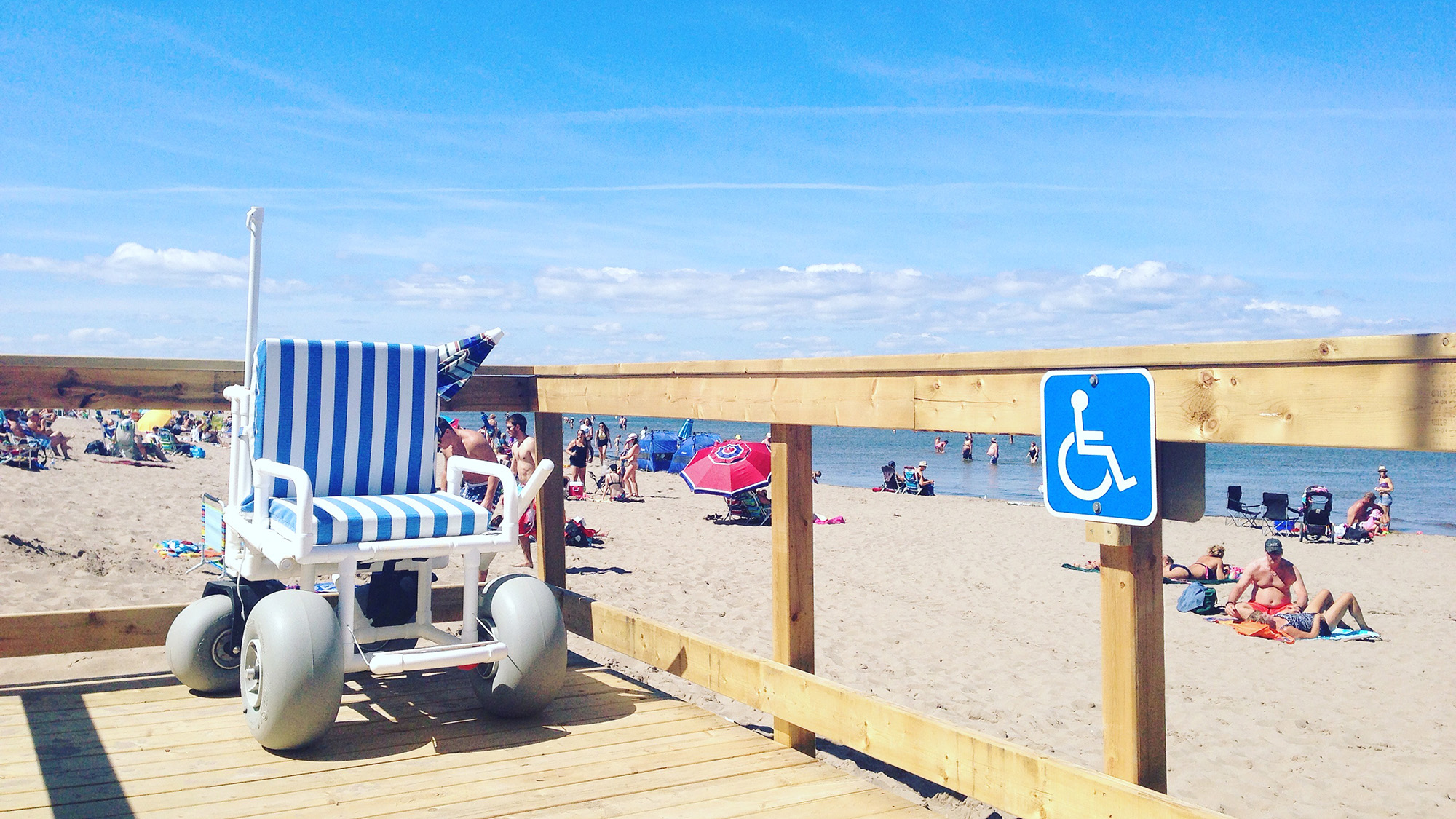 1. Parlee Beach Provincial Park (Shediac, New Brunswick)
Located just 20 minutes outside of Moncton, Parlee Beach features white sand, grassy picnic and recreational areas, and the warmest Atlantic saltwaters. With paved walkways and a sturdy boardwalk extending right into the sandy beach, Parlee Beach an accessible and popular beach in New Brunswick. Make sure to check out the all-terrain wheelchair available for use, free of charge. You'll need someone else to push, but it works in both sand and water. When we visited, we were greeted by friendly staff who were very helpful.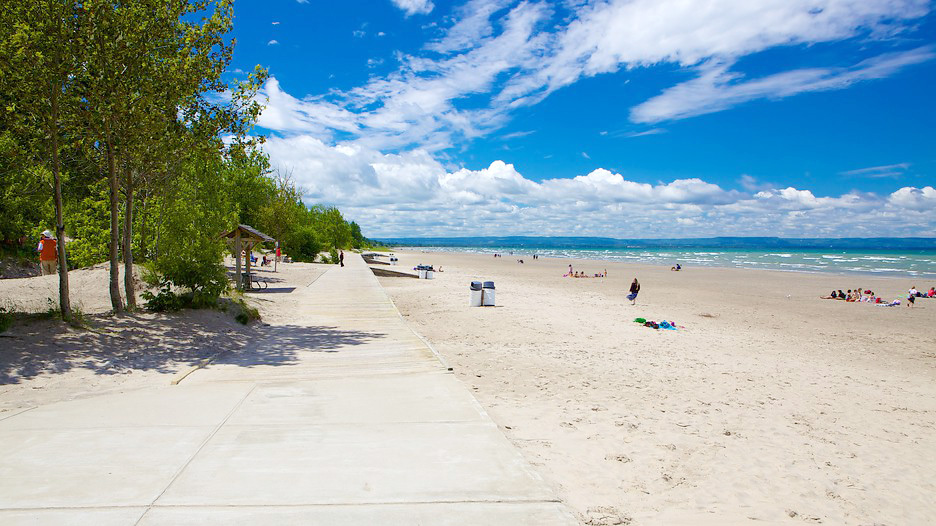 2. Wasaga Beach (Georgian Bay, Ontario)
Marking the world's largest freshwater beach, this 14 kilometer stretch of white sand and clean swimming waters is one of the most developed and favourite holiday destinations in Ontario. All-terrain and floating wheelchairs are available to borrow with a deposit from the Park Office and Welcome Centre at Nancy Island Historic Site. Greater access to the Beach and Bay is offered through a Mobi-Mat RecPath at Beach Areas 1 through 5. An all accessible fishing platform, with access to the Nottawasaga River, can be found in Beach Area 1. The Wasaga Beach boardwalk (in Beach Areas 1 and 2) also offers a scenic view of the Beach and Bay, accessible to all crowds. For more information, visit their accessibility blog.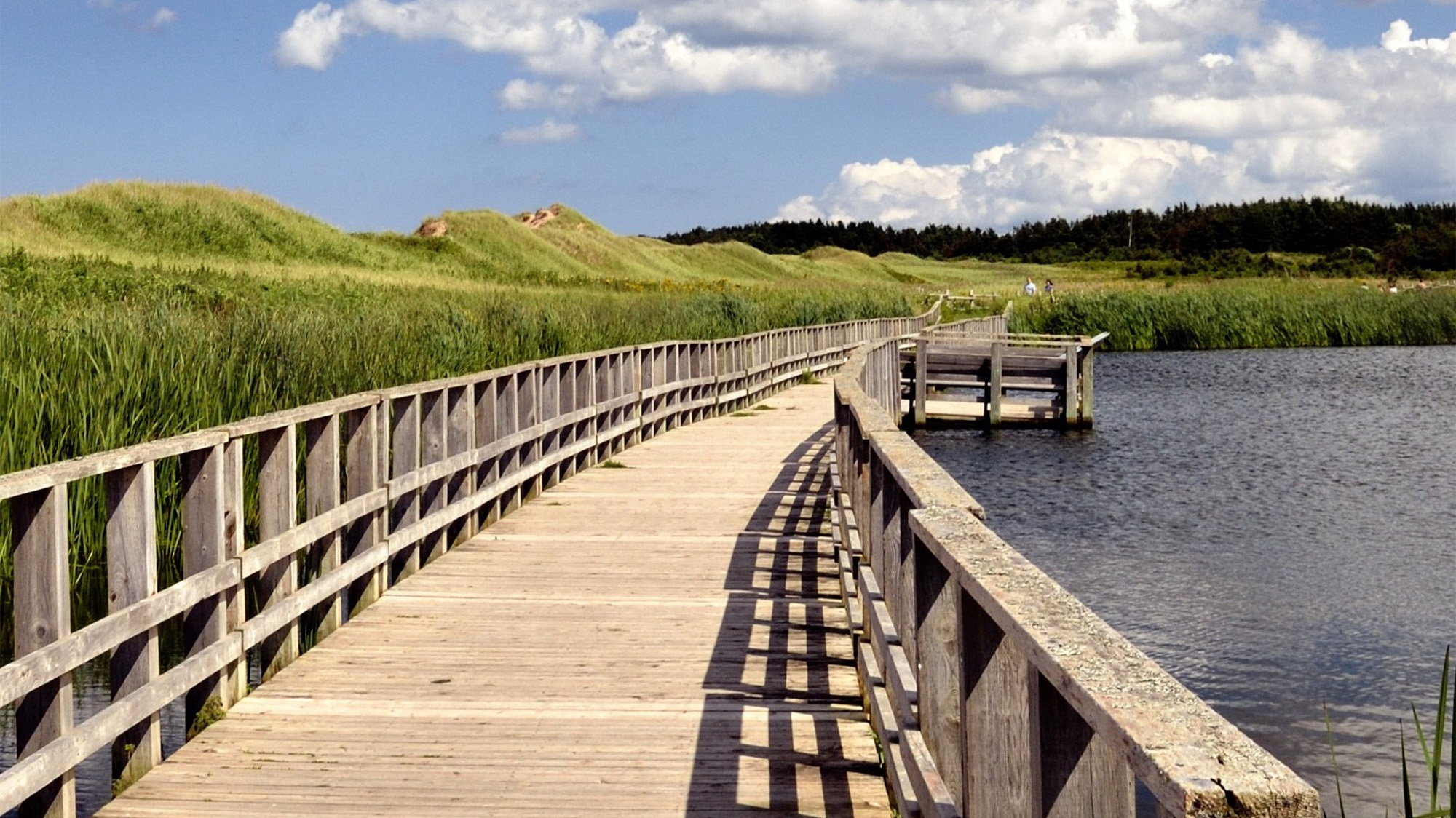 3. Prince Edward Island National Park Beaches (Prince Edward Island)
Prince Edward Island National Park, is not only worldly famous for being home to Anne of Green Gables, it is also recognized for it's spectacular beaches and hiking trails. Three of these beaches, Stanhope, Cavendish Campground and Brackley are wheelchair accessible, offering supervised swimming, accessible beach access, and accessible designated parking. Some beaches offer Mobi-mats which extend mid-beach. All terrain wheelchairs are available for exploring the soft sand and warm waters, upon reservation request.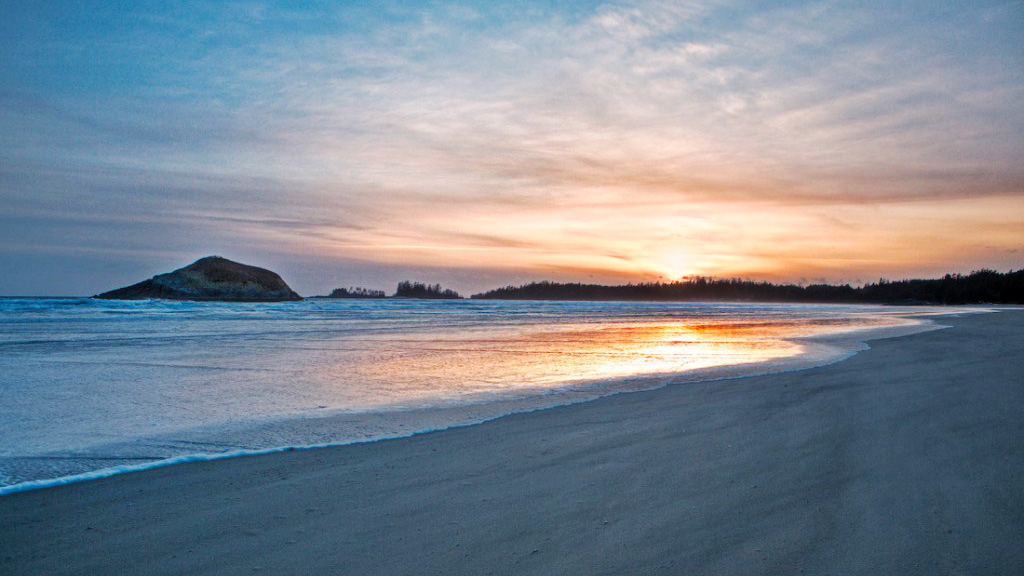 4. Long Beach (Tofino, British Columbia)
Stretching over 10 kilometers of eye-popping scenery and sandy shores, it is no wonder where the name Long Beach comes from. Situated on the West Coast of Vancouver Island and surrounded by beautiful rainforests, this beach is definitely worth a visit. There are many trails through the rainforests, such as the Bog Trail, which is a 1km boardwalk loop that is fully wheelchair accessible. Long beach is known to be the most accessible beach of the Pacific Rim Park, which also includes
Radar Beach, Combers Beach, and Wickaninnish Beach, reaching a 25km stretch all together. Thanks to the sheer size, the beach never feels crowded despite the millions of tourists and locals that visit each year.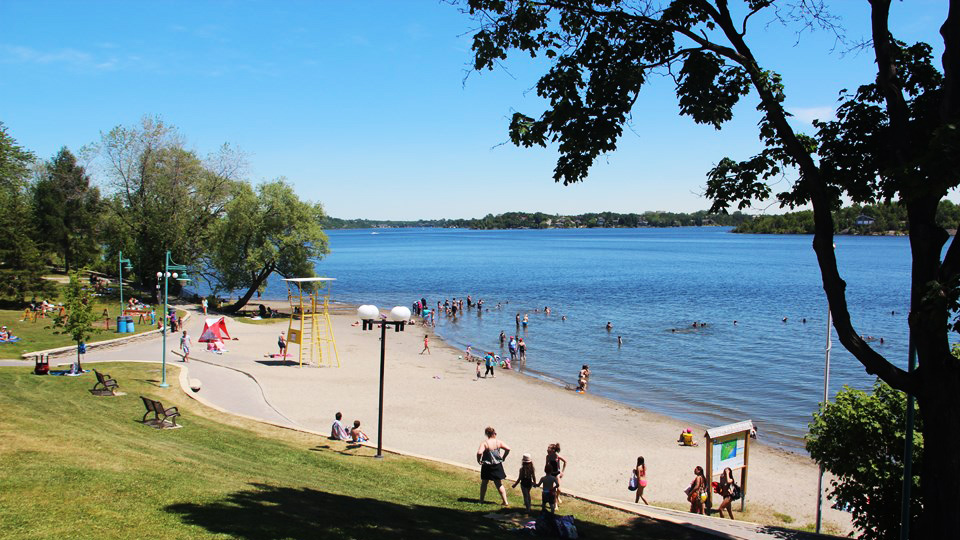 5. Bell Park Beach (Sudbury, Ontario)
Located just south of the downtown core of Sudbury, Bell Park Beach is a nice place to spend a couple hours relaxing in the peace and serenity of Ramsey Lake. This popular recreational area is known for hosting several seasonal events such as The Northern Lights Festival Boreal, Summerfest, Sudbury Dragon Boat Races, and many more. This beach offers an accessible boardwalk right along the waterfront, a ramp extending across the sand to the water edge, and an all-terrain (reclining and floating) wheelchair.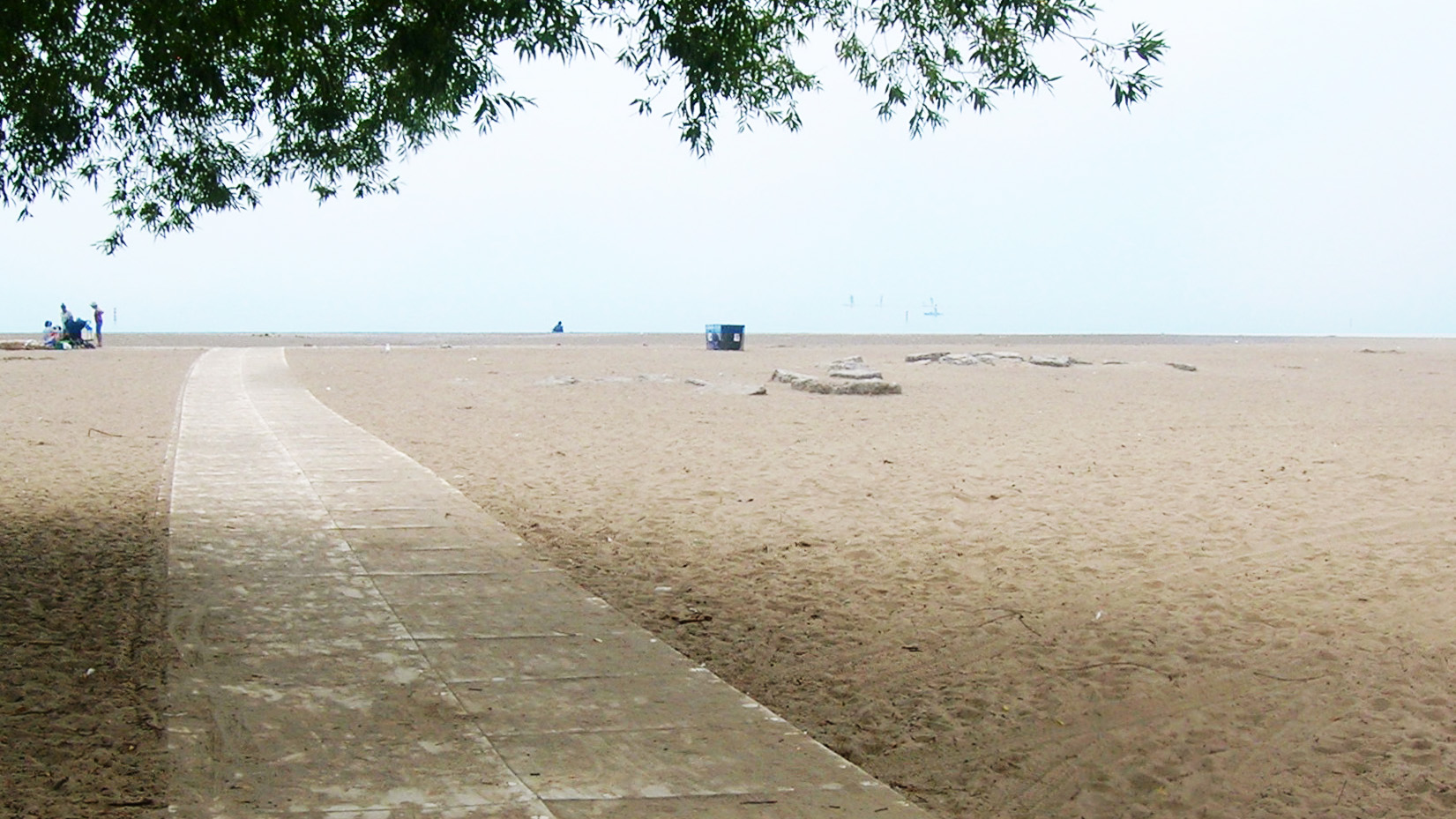 6. Woodbine Beach (Toronto, Ontario)
The Beaches neighbourhood in Toronto gets it's name from the 4 lake ontario beaches present in the area. The Woodbine beachfront offers acres of soft sand, shaded parks, beach volleyball courts, bike paths, and a 3 kilometer boardwalk, which is fully accessible. A Mobi-mat can be found at the west end of the boardwalk, which extends through the sand, right to the water's edge. There are many local attractions, indie shopping boutiques, and cute dinning places to visit along the Queen Street strip. Note: several storefronts here are inaccessible so be sure to use AccessNow app to guide you.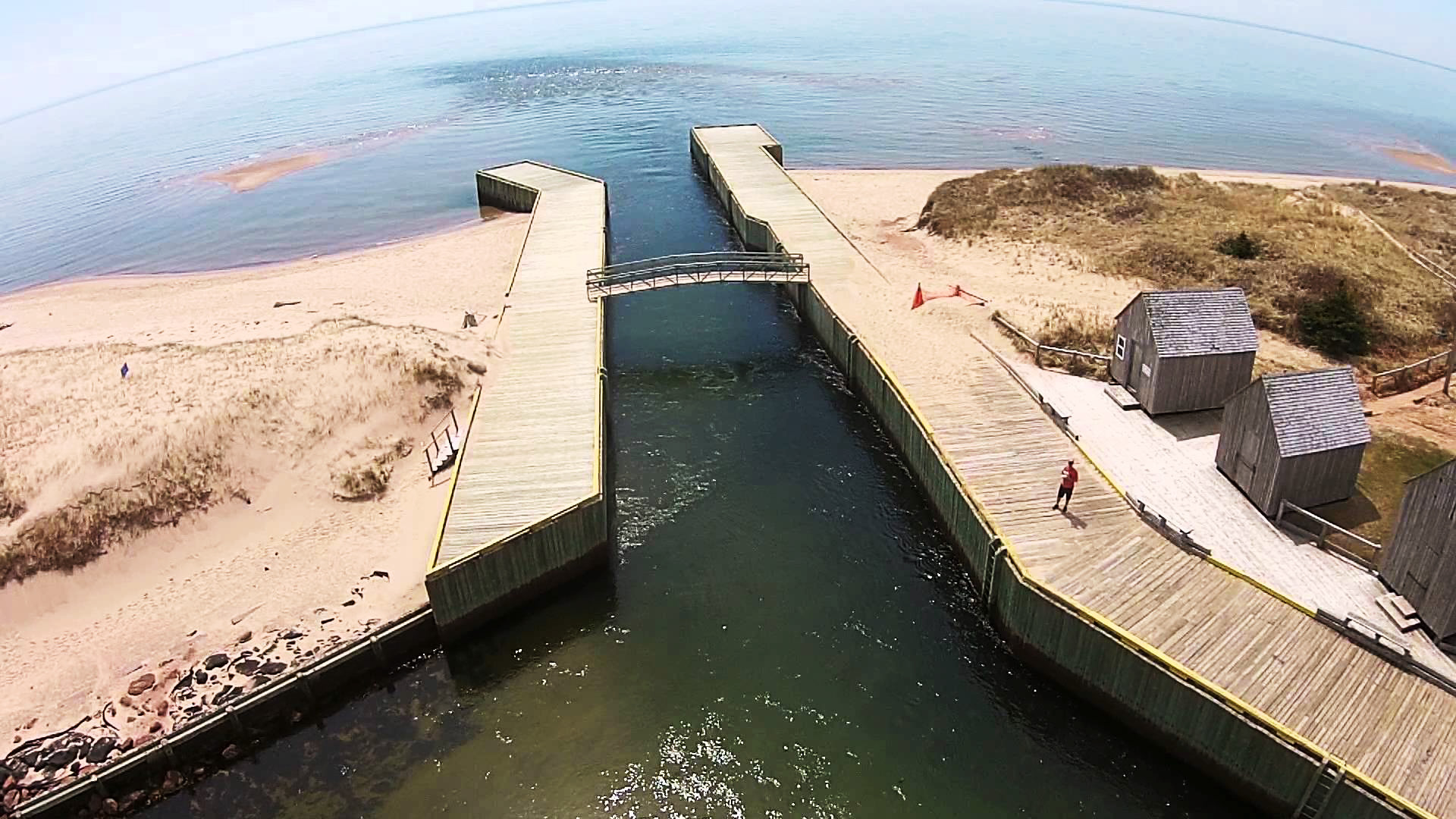 7. Basin Head Beach (Prince Edward Island)
Basin Head Beach is often referred to as Canada's most beautiful seashore. The sand produces a "singing" sound when walked upon (said to be a result of the spherical quartz present in the sand). There is plenty to see at Basin Head Beach, including a gift shop, ice cream stand, cafeteria, playground, and picnic areas (both open and covered). Accessible washrooms and changerooms are available and a wheelchair accessible drop-off point provides an easy and direct pathway to the beach area. Stroll along the boardwalk to catch some breath-taking scenic views.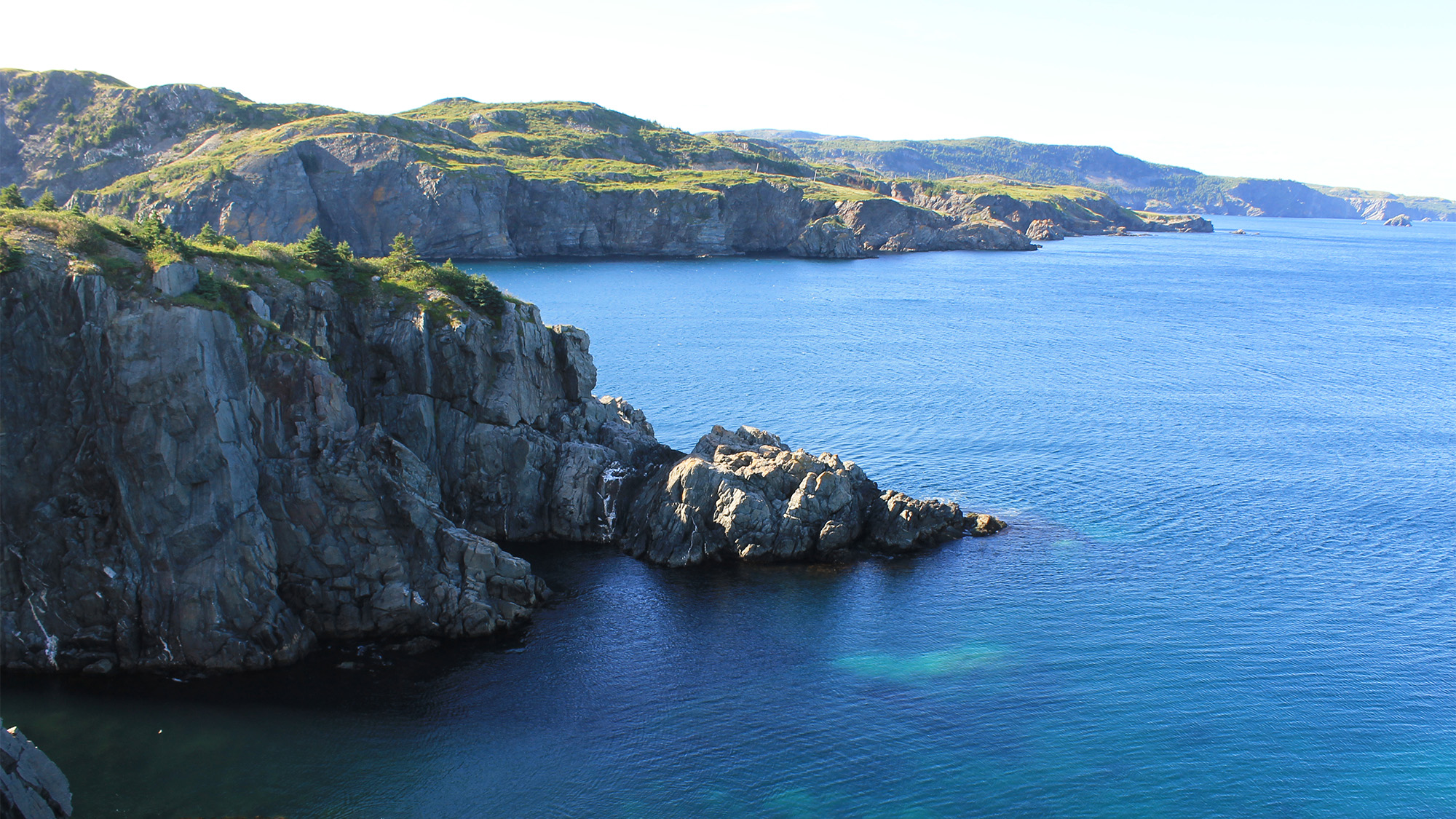 8. Salmon Cove Sands (Newfoundland and Labrador)
This east coast treasure, with its smooth grey sand, is an exception to the common rocky beaches typical to Newfoundland and Labrador.  Accessible washrooms and change rooms are available, along with recreational picnic areas, concession stands and 1600 feet of wheelchair accessible boardwalk. 
We are compiling a list of as many accessible beaches as we can find. If you feel we missed something noteworthy, add it in the comments below or pin it directly on the AccessNow map!