Miami, Florida is one of the top vacation destinations in the US, and for good reason. Its year-round heat attracts beach lovers and partygoers, with South Beach being raved about in popular songs, and tons of local gems to take in all that Miami has to offer. 
Pack your shades, swimsuit and camera and make note of these accessible activities if you ever make a visit.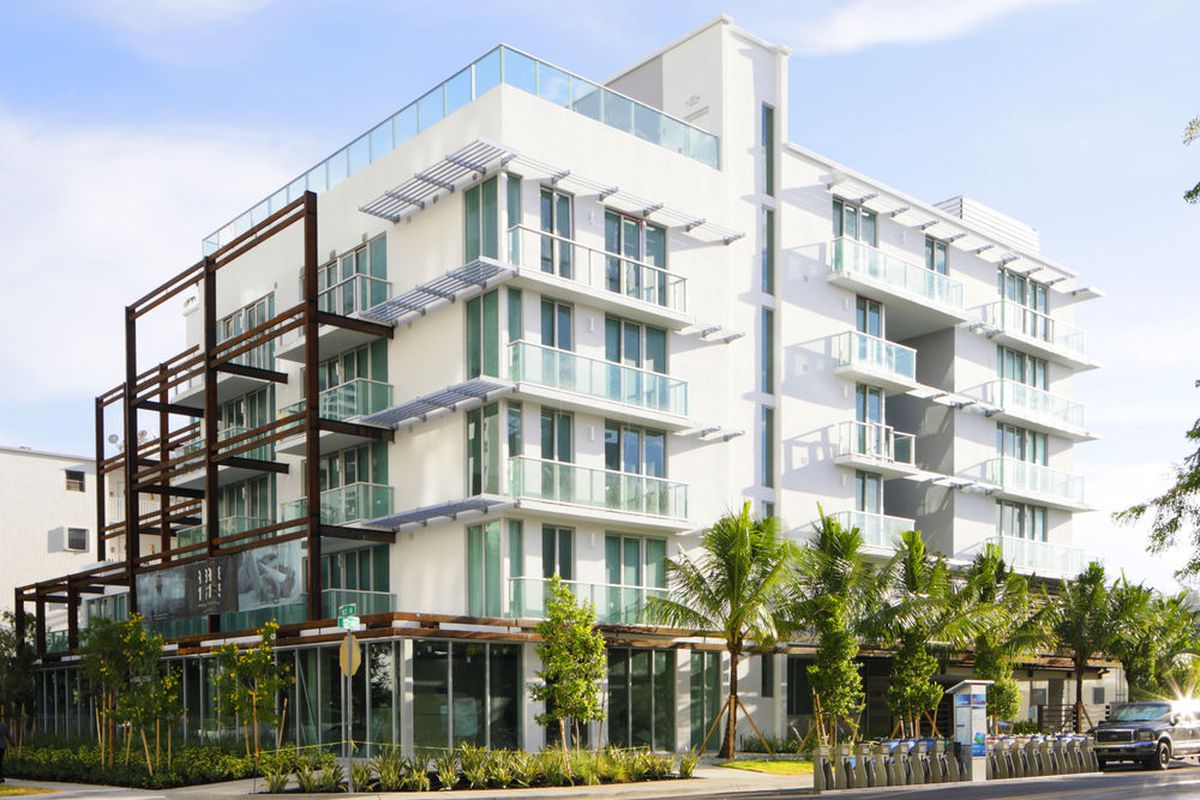 Photo Credit: Curbed Miami
Abae Hotel is in Miami's South Beach district, within walking distance of top attractions, including the beach, Lincoln Road and the Art Deco Historic DIstrict. This modern space is fully equipped with elevators and rooms that can be booked in advance to accommodate guests with disabilities. A rooftop pool is available year-round, and guests have access to a dining and lounging area.
Iberostar Berkeley Shore Hotel
If you're a beach lover, Iberostar Berkeley Shore Hotel is a great option for your stay, as it's a five minute walk from the water. It is minutes away from other central attractions and surrounded by top restaurants and nightlife that are essential for a trip to Miami. The hotel is fully accessible with an ADA suite available for booking and guests can enjoy amenities like the rooftop pool and sundeck.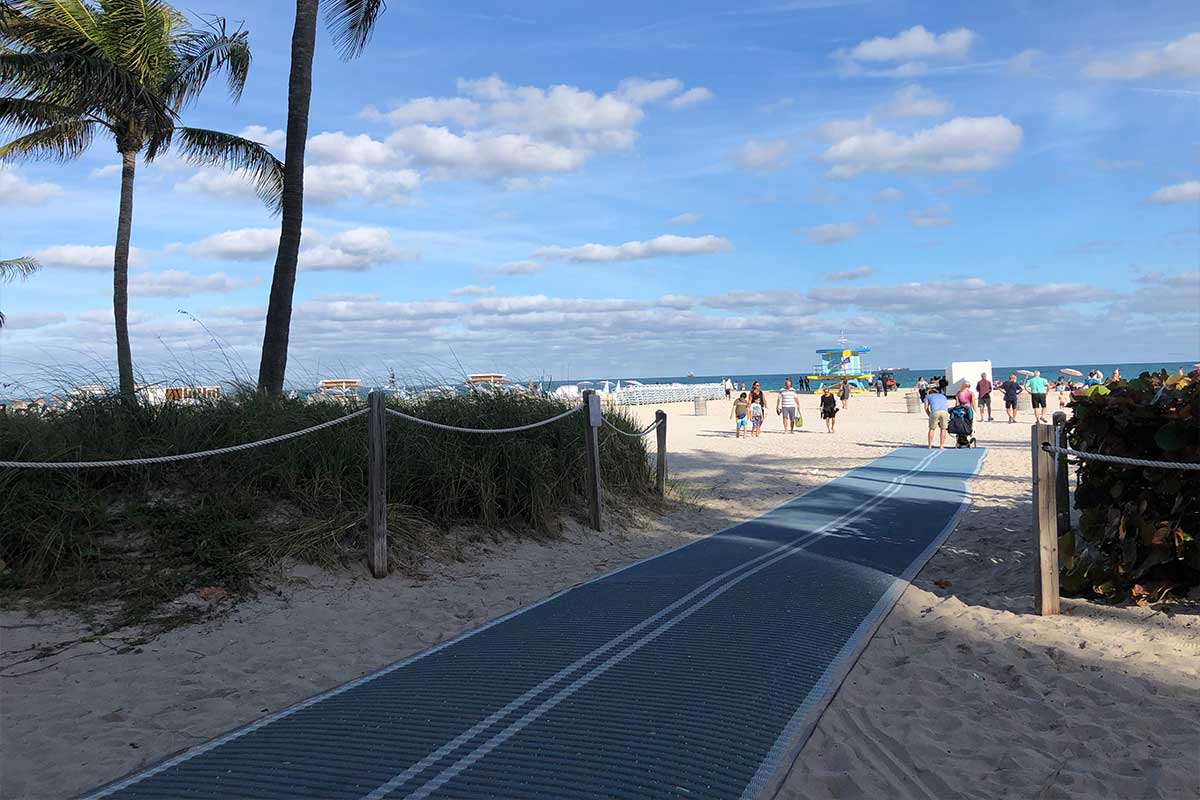 Photo Credit: Wheelchair Travel
A trip to Miami would not be complete without a visit to the beach while soaking in the sun, and The City of Miami Beach offers great accessibility options for tourists with disabilities. There are multiple mats entrances that are equipped with Mobi Mats, allowing wheelchair users to comfortably cruise to the water, and there are both powered and manual beach wheelchairs available for use. Upon arrival, all you need to do is speak to a lifeguard who will assist you in getting access to the equipment. If you want to go into the water, this is a safe beach to do so, because the water is quite shallow and can be enjoyed even by those who are not great swimmers. Grab an oversized floatie, lay back and let the sun gently warm you.
Animal lovers will love the Miami Seaquarium, which offers a place for guests to learn about the conservation of endangered sea turtles, sea lions and manatees among other neat creatures of the sea. Breathtaking shows take place everyday, and animal interactions are a great way to gain knowledge about different species. The Seaquarium is accessible and well equipped for guests with disabilities and is a fantastic day trip for families. 
Art Deco Historic District
If you're an artistic type who enjoys a good photo opp, you won't want to miss out on exploring the Art Deco Historic District, home to pastel-hued buildings like hotels, boutiques and restaurants. The district is made up of over 800 buildings that were built between 1923 and 1943 – art deco architecture is a modern take on neoclassical buildings and is stylish, fun, picturesque and colorful. Take a stroll in this district for a visual feast, and stop in at a cafe or restaurant to enjoy it in full.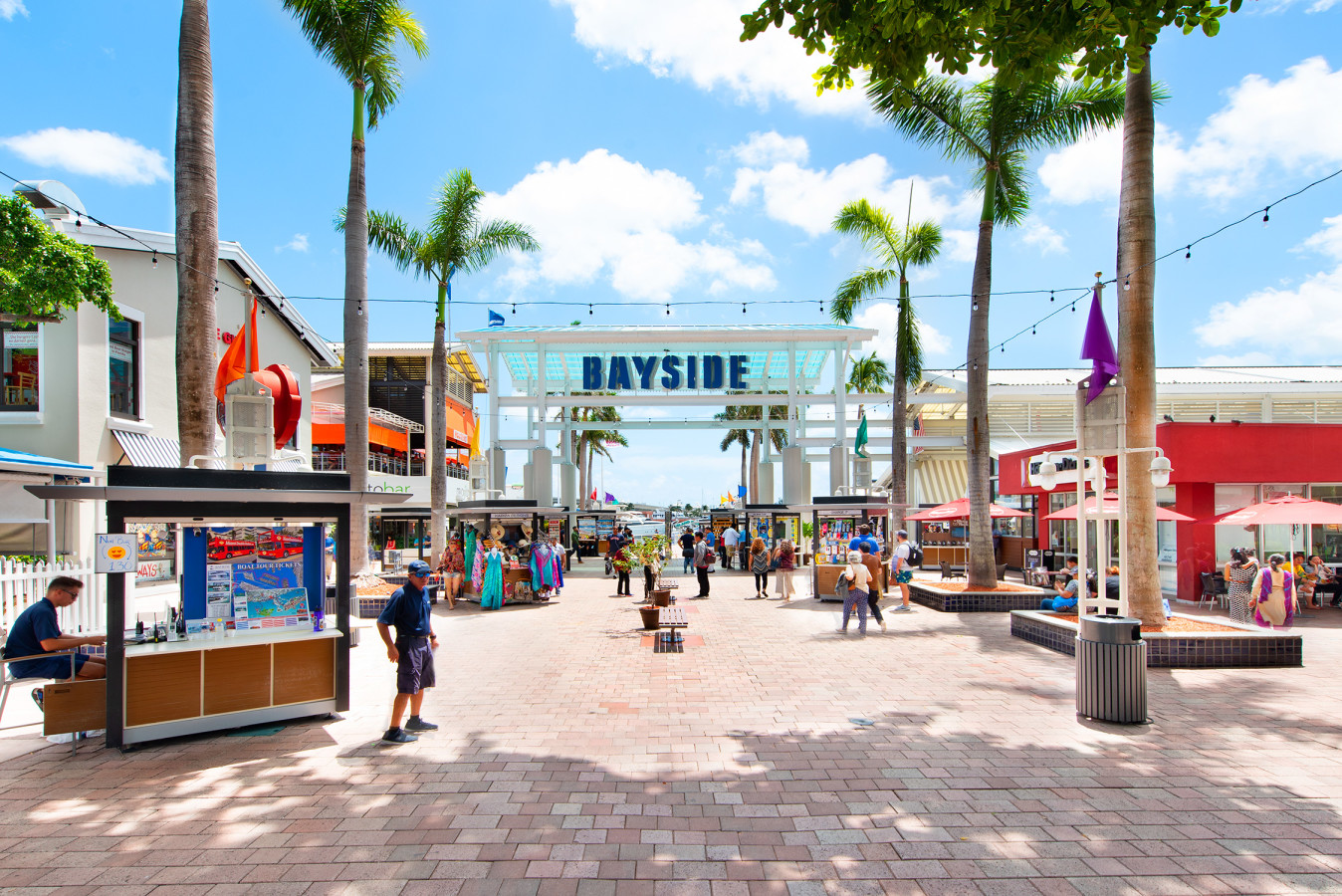 Photo Credit: Miami and Beaches
For lots of variety, Bayside Marketplace is a great place to eat, featuring about a dozen popular restaurants such as the Hard Rock Cafe and several international spots at the food court. Bayside Marketplace is especially convenient if you're with a group of people and everyone is in the mood for something different. After grabbing lunch, you can even go on a shopping spree, as this two storey outdoor mall is filled with popular stores that are all accessible and well equipped for guests with disabilities with wheelchair rentals available on site. 
Lincoln Road Pedestrian Mall
For a good mix of restaurants, shopping and nightlife, Lincoln Road Pedestrian Mall offers great food options ranging from cafes and bistros that are open late to suit the night owls of Miami, to more traditional restaurants. Best of all, all of its offerings are on ground level and are perfect for an afternoon cocktail or a late night dinner before continuing the party. In between grabbing a bite to eat, check out the unique art and bookstores that are known to attract famous faces, or shop around at some of its unique boutiques. 
For a mix of great Indian and vegetarian cuisine in a beautiful spot, check out Bombay Darbar. Guests rave about the authentic Indian meals served here along with the friendly service and overall atmosphere, which resembles the interior of a nightclub with beautiful artwork and terrific purple lighting. It is accessible, located on ground level and is equipped with accessible washrooms and low height tables.
For a tropical dining experience, Monty's Coconut Grove is sure to be memorable with its waterfront tiki hut setting, allowing you to escape for awhile. The menu features seafood favorites from shrimps to oysters, but also has great chicken wing options with fries. If you're really feeling that Florida spirit, try the gator bites. While there, enjoy some live music in the evening and let the resort-like atmosphere soothe you.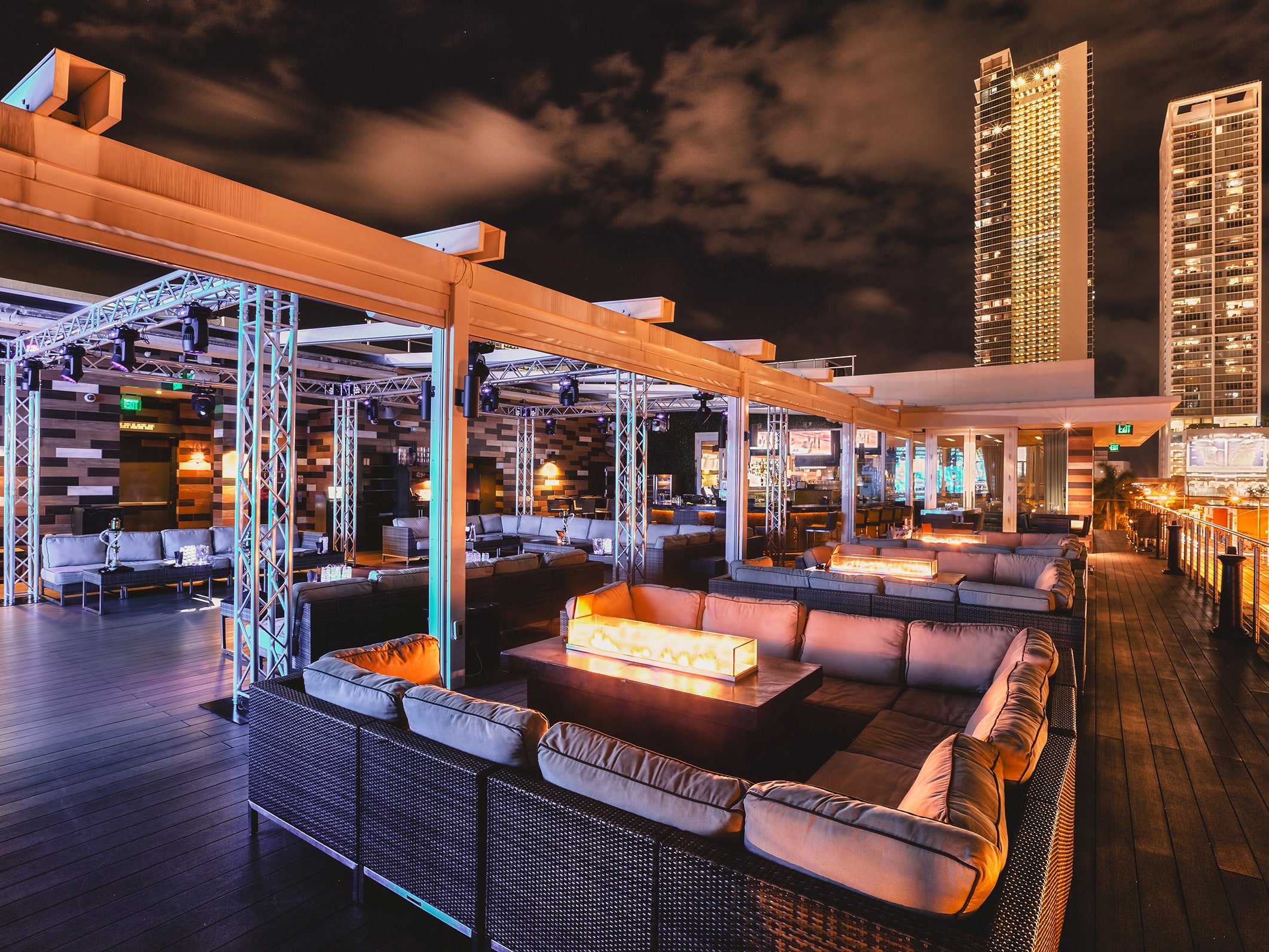 Photo Credit: Condé Nast Travelerr
This Italian style restaurant turns into a stylish lounge at night, and is a perfect accessible spot for casual drinks, music and fun. Rooftop at Eleven offers a mix of live shows, a DJ and dancing, but its loungey atmosphere is welcoming enough for those with disabilities, as it is not known to become as crowded as other clubs in the area. Enjoy some cocktails and small plates while overlooking Miami from the rooftop. 
When it comes to Miami, Will Smith's advice in the hit nineties song truly can't be topped: 
"Party in the city where the heat is on, all night on the beach 'til the break of dawn. Welcome to Miami."
Have you ever been to Miami? What were your favourite accessible places?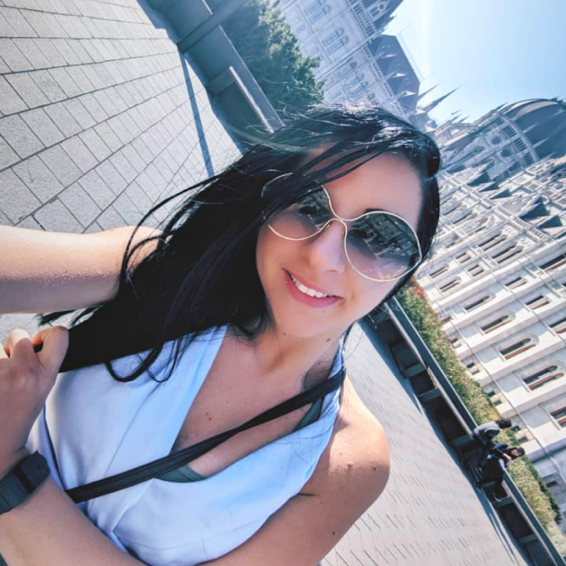 About the Author
Nikoletta Erdelyi is a writer and poet from Toronto, fascinated by how we make meaning for absurdity. She is a philosophy nerd who loves to cook, collect fragrances and write poems about the unique bits of consciousness.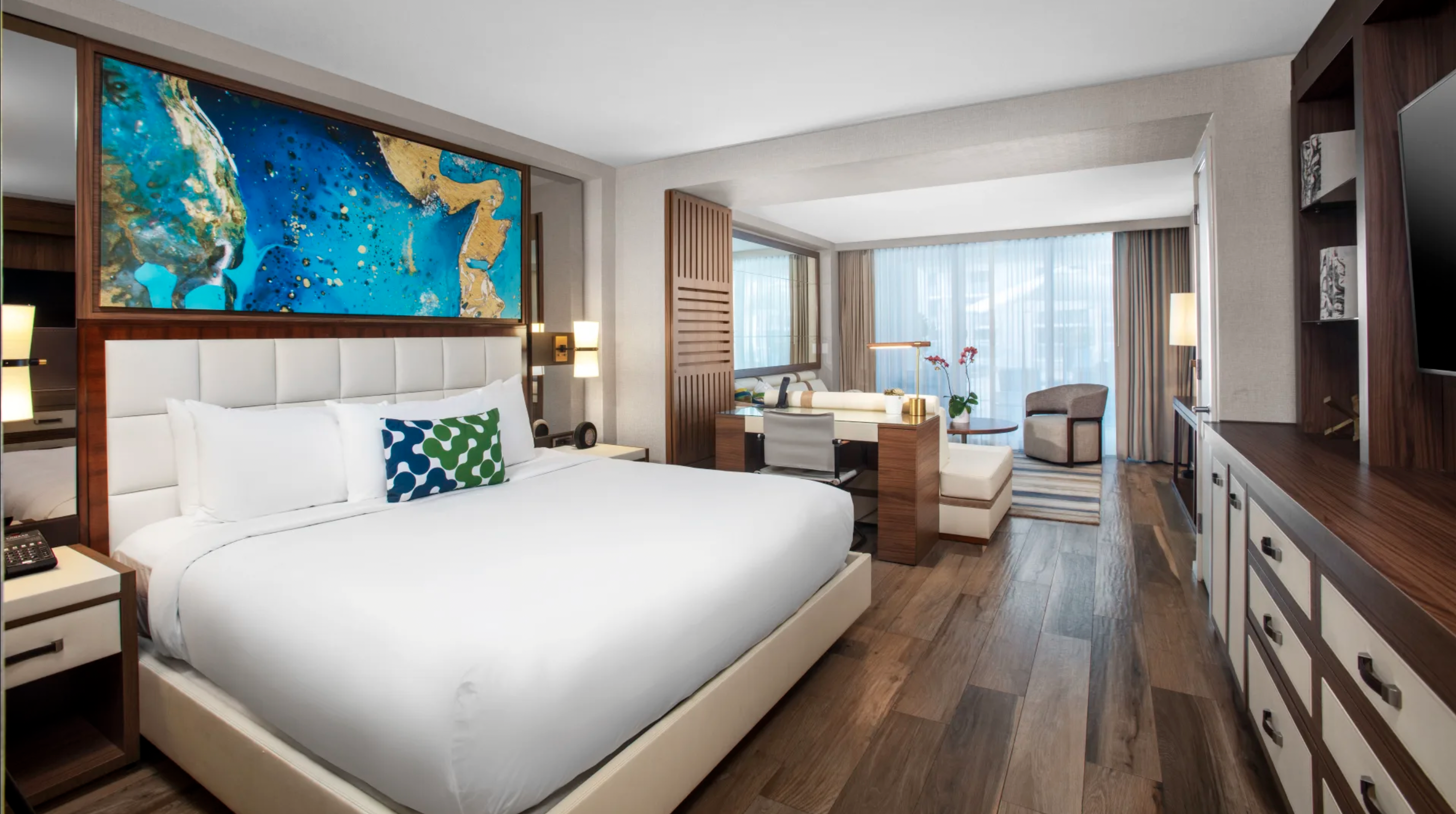 Fort Lauderdale, Florida, is a vibrant city known for its stunning beaches, lively atmosphere, and a wide array of attractions. If you're planning a trip to this sunny destination and require accessible accommodations, you've come to the right place. In this blog...