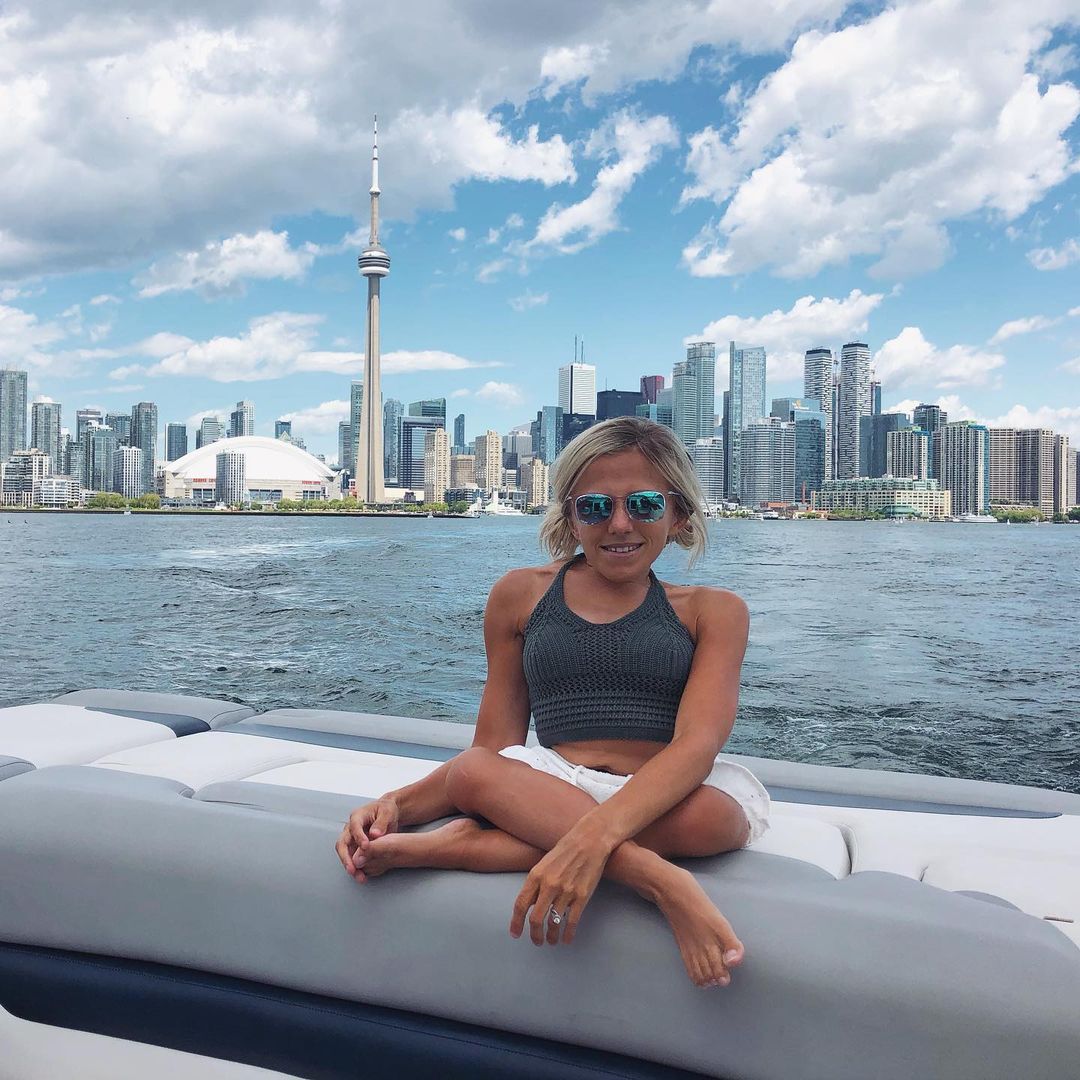 Hello, Kristin here! I am a passionate disability advocate and world traveler. Together, with my husband, I've touched down in over 30 countries and my deep love for adventure only continues to grow! I'm intrigued by the challenge of getting my wheels to places I never thought possible and I love to share my tips, tricks and itineraries with others who feel the same curiosity and desire to seek out all the beauty our glorious globe has to offer. 
I was incredibly lucky to have just returned home from a 2 week safari and beach stay in Kenya and Tanzania when Covid-19 grabbed hold of the world and caused future travel plans to come to a halt. While I longed for an escape to exotic destinations and even came to miss the chaos and hurried mess of layovers and airport transfers, we instead shifted our energy to discover all we had been missing right here in our own backyard! Ontario is truly full of underrated wonders and I'm excited to share with you 4 of my favorite day trips from Toronto, one for each season!
In the Spring: Hollidge Tract Accessible Trail
I cannot get enough of nature and the freedom to peacefully explore amongst trees and ravines and foliage and wildlife, away from the city noise and away from crowds. This is exactly what the Hollidge Accessible Trail Loop has to offer, only 30 minutes north of Toronto in Whitchurch-Stouffville.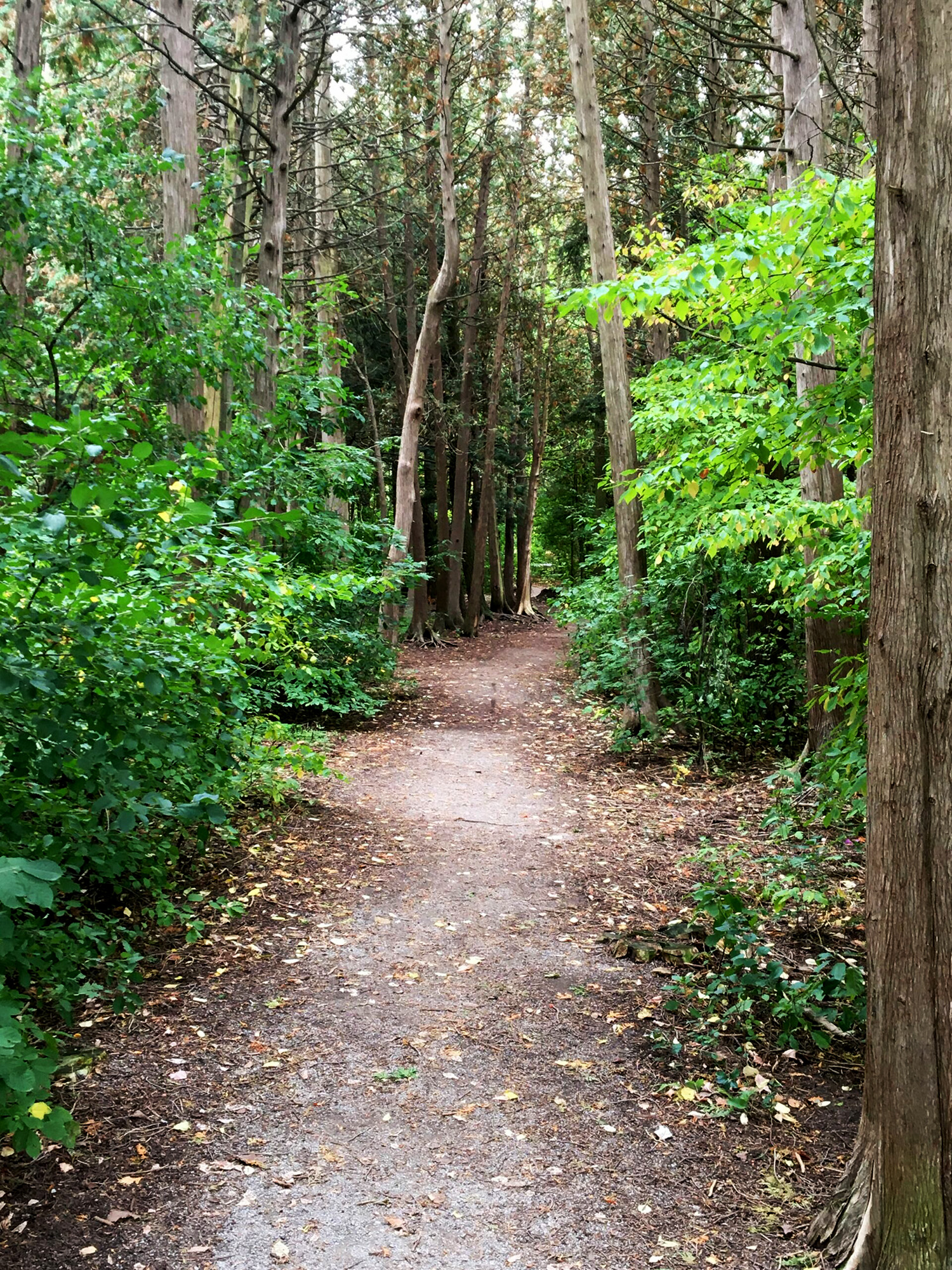 Photo Credit: Arrowhead Provincial Park/Ontario Parks
The 1.3km trail was designed with a number of accessibility features making it comfortable to navigate for those with limited mobility or requiring assistive devices. Accessible parking is located directly at the start of the trail. Pathways are clearly marked and rest spots have been placed at various intervals throughout. The ground is flat with no appreciable incline and is mostly harder packed gravel that should be manageable for most manual wheelchairs. Still, I prefer using my FreeWheel attachment for almost all our activities for a guaranteed smoother ride!
 We loved how wide the pathways were and how quiet the environment was, only seldom passing other hikers. We were even able to stop and pull out our tripod for a few nature hike photos! While we visited this trail in Spring, we think Hollige Tract would be great year round!
In the Summer: Purple Hill Lavender Fields
Do you daydream about nestling yourself between endless rows of flowering plants, wearing over-sized sunglasses and sipping lavender iced tea while the sun kisses your skin? These dreams come true at Purple Hill Lavender Fields in Creemore, about 1.5 hours north west of Toronto.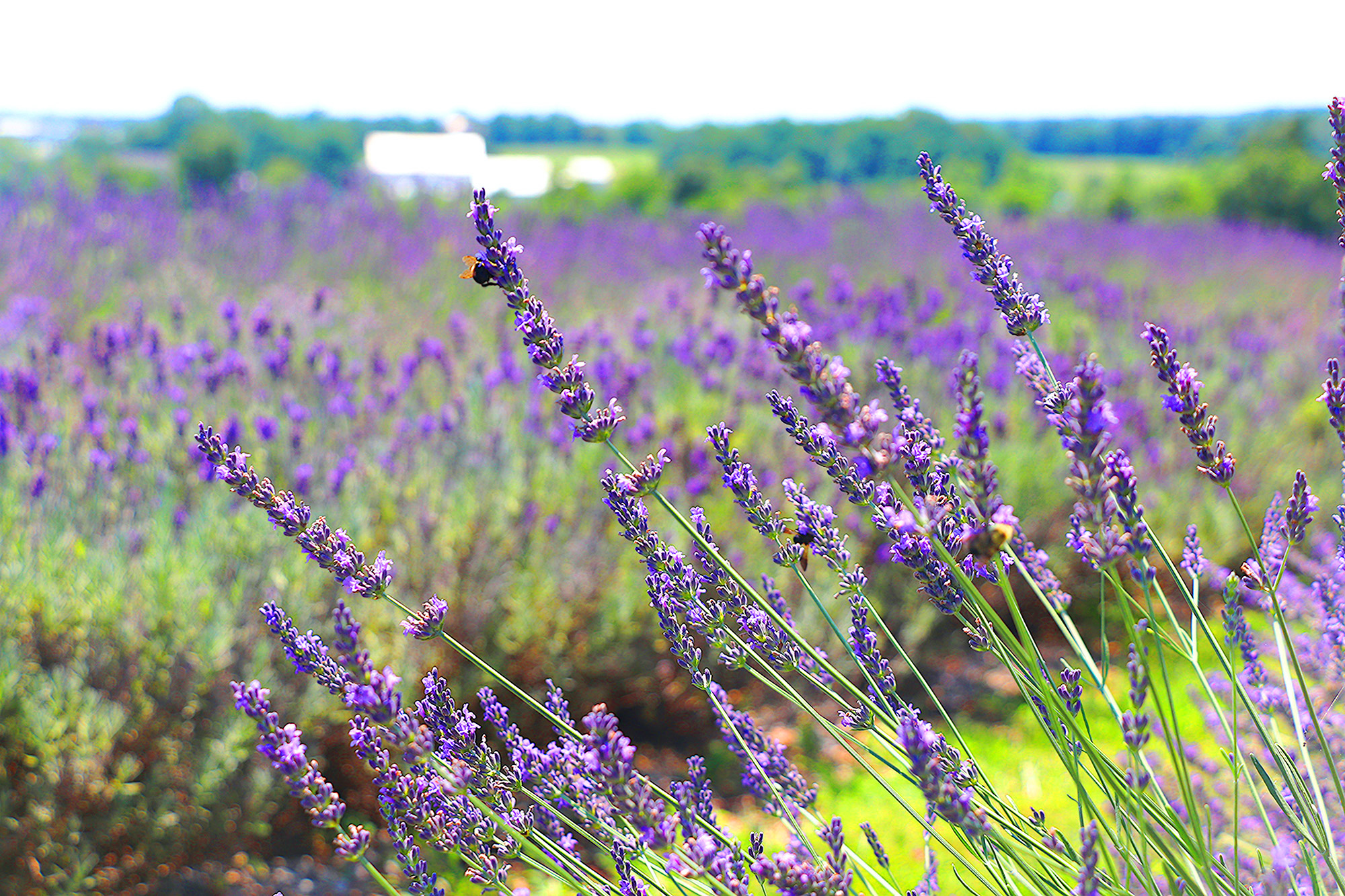 I've been to a few lavender fields in Ontario over the past few years and I feel that Purple Hill beats out the competition for both beauty and accessibility. That said, consider of course that the landscape is grassy fields, so a power chair or an attachment for a manual wheelchair, such as a FreeWheel would be best. Parking is available in a huge field and the staff allowed us to park very close to where the rows of lavender begin and right next to their super cute gift shop. Their property is massive but we were content taking all our photos in the lavender field closest to the entrance, with their grand picturesque farm house serving as our backdrop. There's also a small pond and deck with chairs and a picnic bench which I was able to get out on with a little help. While my family and I enjoyed the views and some snacks we had picked up from a local shop, one of the staff came around on his golf cart and offered us a ride throughout the rest of the property, acknowledging that pushing my chair beyond the first field may be tiring. We left my wheelchair with staff at the gift job, loaded ourselves into the cart and enjoyed a private tour to the further out fields, past a small apiary and even down some hiking trails that veered off from their main property, all while learning about their history, and the different types of lavender they grow. We appreciated the effort that was made to ensure I was able to safely access as much of their space as possible!
If you're thinking of adding Purple Hill Lavender Field to your travel plans this summer, I also recommend stopping for a stroll down Mill Street, in the heart of Creemore, to check out a variety of shops and cafes and even take a tour of Creemore Springs Brewery!
In the Fall: Algonquin Provincial Park
Spending an Autumn day at Algonquin Provincial Park really needs to be on everyone's bucket list! Imagine fresh crisp air and sunlight streaming through trees as they shed their glorious colored leaves; bright hues of red, orange and yellow. The views you'll find at Algonquin Provincial Park are truly memorable and you'll find yourself in awe simply just driving straight through!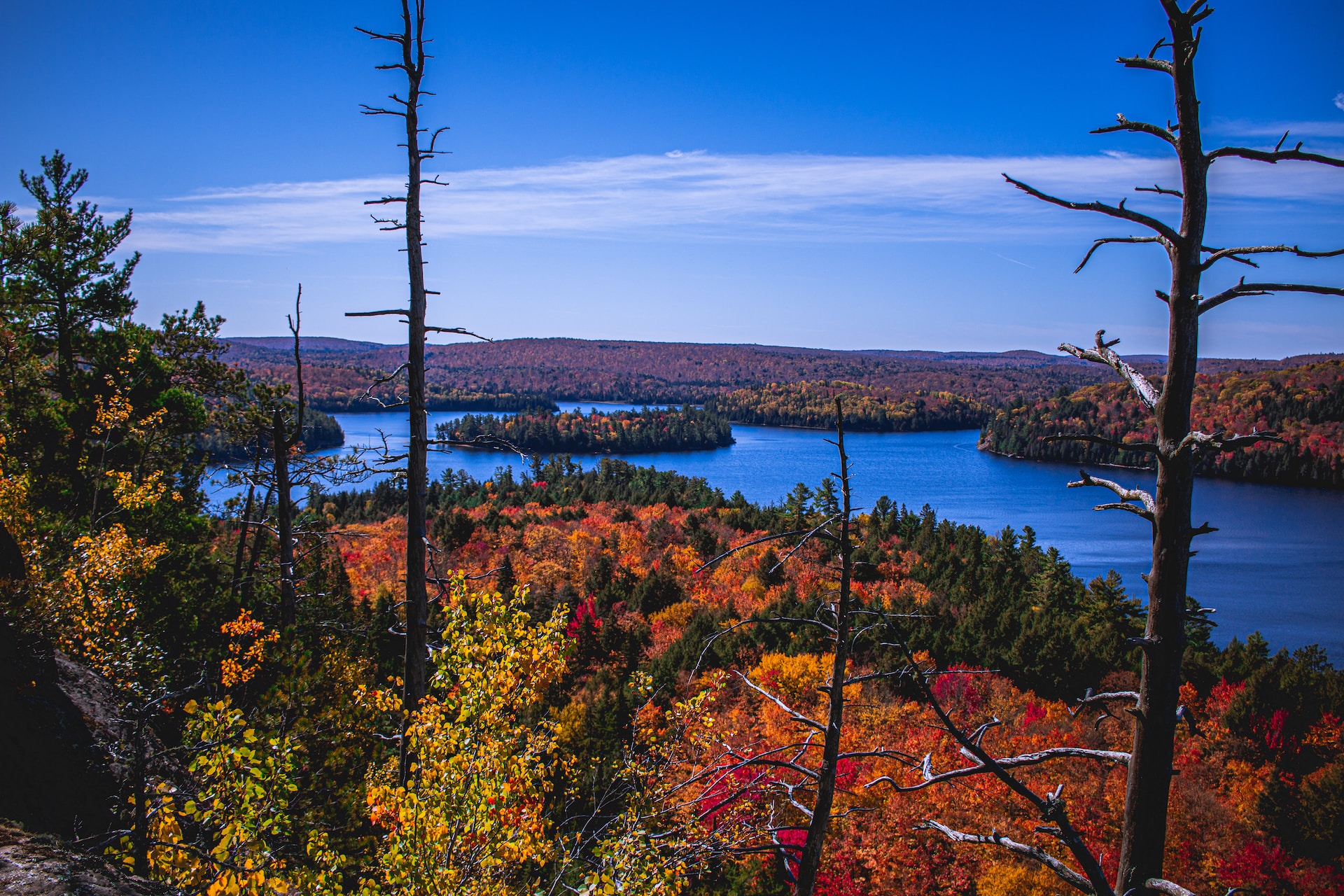 The park is home to many outdoor activities including camping, fishing, canoeing, swimming and hiking, offering nearly 20 interpretive walking trails. Most of the trails are rated a 'moderate' level of difficulty and appear to be challenging for those with disabilities. 3 trails however are marked as wheelchair-friendly and we thoroughly enjoyed our afternoon exploring 2 of the 3 last Fall. 
About a 45-minute loop, Spruce Bog Trail features a boardwalk over the bog and through the spruce forest. It's perfect for bird watching and we saw a variety of species ourselves even with our untrained eyes! It's also common to spot beavers and turtles while making the loop. I think my favorite part though was the smell! The wonderful scent of spruce that lingered through the air, especially through the forested section where the boardwalk becomes lined with these grand, thin but tall trees. Parking at this trail was easy, located right at the trail head. 
Fire Tower Trail is very short, at only 200 meters, but provides a series of smooth ramps up to a fantastic viewpoint overlooking the Sunday Creek Valley, which is good for a few nice photos! Along the way learn about fire and fire towers in Algonquin Park through a series of exhibit panels. This trail is located right next to the Visitor's Centre where you'll find accessible parking and toilets. The Visitor's Centre itself is actually pretty neat with accessible exhibits on the park's natural and human history as well as an accessible viewing deck where you can take in more of Algonquin's beauty from above. 
Although we didn't have the time to check explore this one, The Algonquin Logging Museum Trail is the third trail designated as accessible. According to website information, this trail features exhibits showcasing the logging history in the park. 
In the Winter: Ice Skating Trail at Arrowhead Provincial Park
In my 30+ years of experience living through harsh winter seasons, I've learned that my wheelchair handles ice much better than snow. Ice is usually smooth and free of debris so my wheelchair is able to glide along uninterrupted. Being on wheels, I don't have the same risk of a slip and fall, and if the ground is level, the traction on my wheels is enough that I'm still able to stop and control my wheelchair comfortably. So, when I heard about an enchanted 1.3 km ice skating trail through forested countryside, just about 2 hours north of Toronto, I booked the day off and headed up with my family on a wintery weekday morning.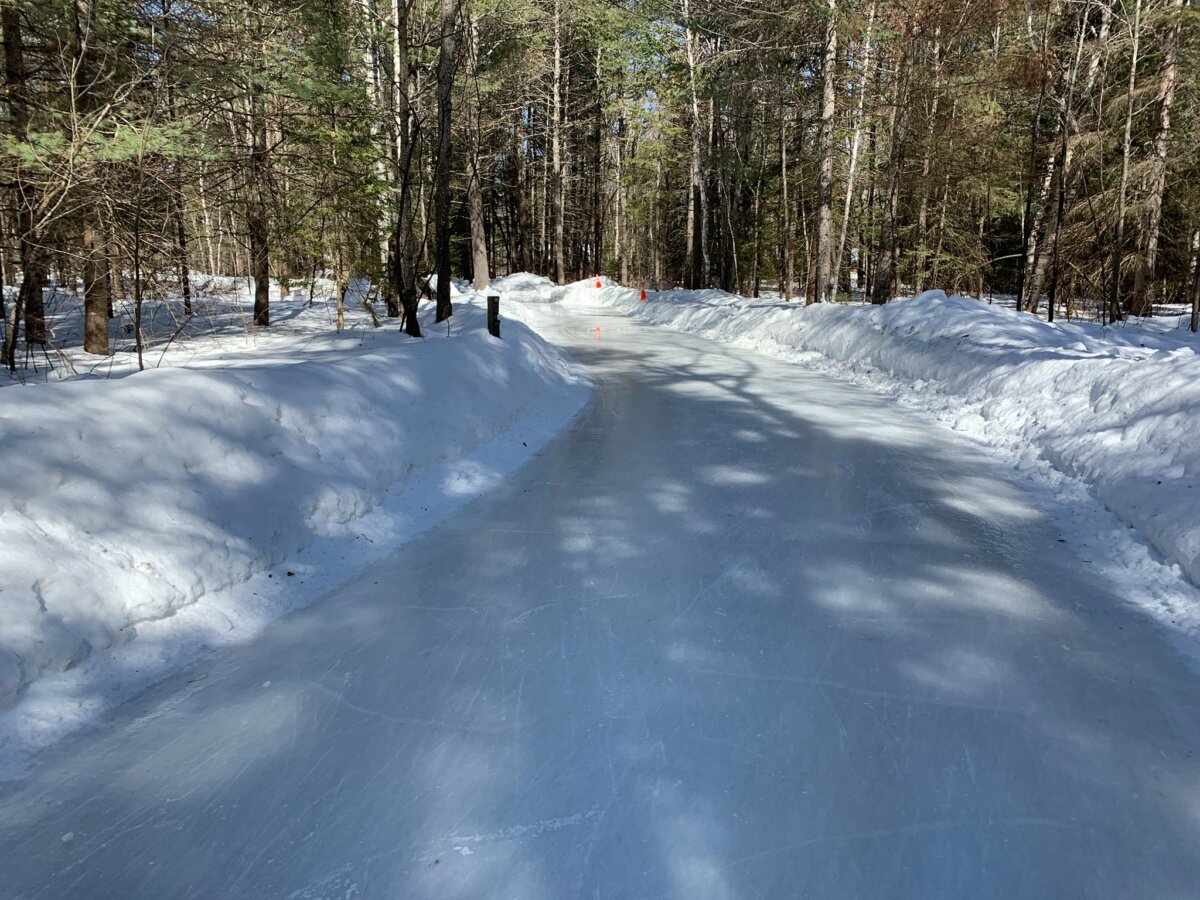 Photo Credit: Arrowhead Provincial Park/Ontario Parks
In the Winter: Ice Skating Trail at Arrowhead Provincial Park
The trail sits within Arrowhead Provincial Park, which requires a small fee for entry and can fill to capacity on busy weekends. We purchased our vehicle's park permit online, a few days prior to our arrival in order to save time. Take note that visitors with a designated accessible parking placard can receive their day use park permit at a discounted rate! Once inside the park, follow the signs for a short drive towards the skating trail. We opted to make a quick stop at Big Bend Lookout. A small trail from one of the parking lots leads to panoramic views of the meandering Big East River. The trail was flat and easy to navigate, even covered in hard packed snow. We then got back in the car and drove over to another parking lot closer to the skate trail. I didn't notice any accessible parking spots here and so had to park our vehicle a little further than I would have liked. I needed a bit of help wheeling over the chunky, messy parking lot snow, but once on the ice, I was free to move! There are numerous benches and open storage cubicles at the start of the trail to lace up (if you're not on wheels!) and to stash away your bags and gear. There's no heating station along the trail but the visitor's center is a short walk or drive away and features accessible parking and a large, universal washroom. We made 4 laps around the trail and I so much appreciated the ability to be immersed in a true winter wonderland! While at Arrowhead I also recommend taking advantage of their adaptive equipment rentals including sledges and sit skis! I hope to try these on our next visit!
Whether you're a fellow Ontarian or live many miles away, I hope my post has inspired you to take a closer look at all the accessible activities this province has to offer, year round!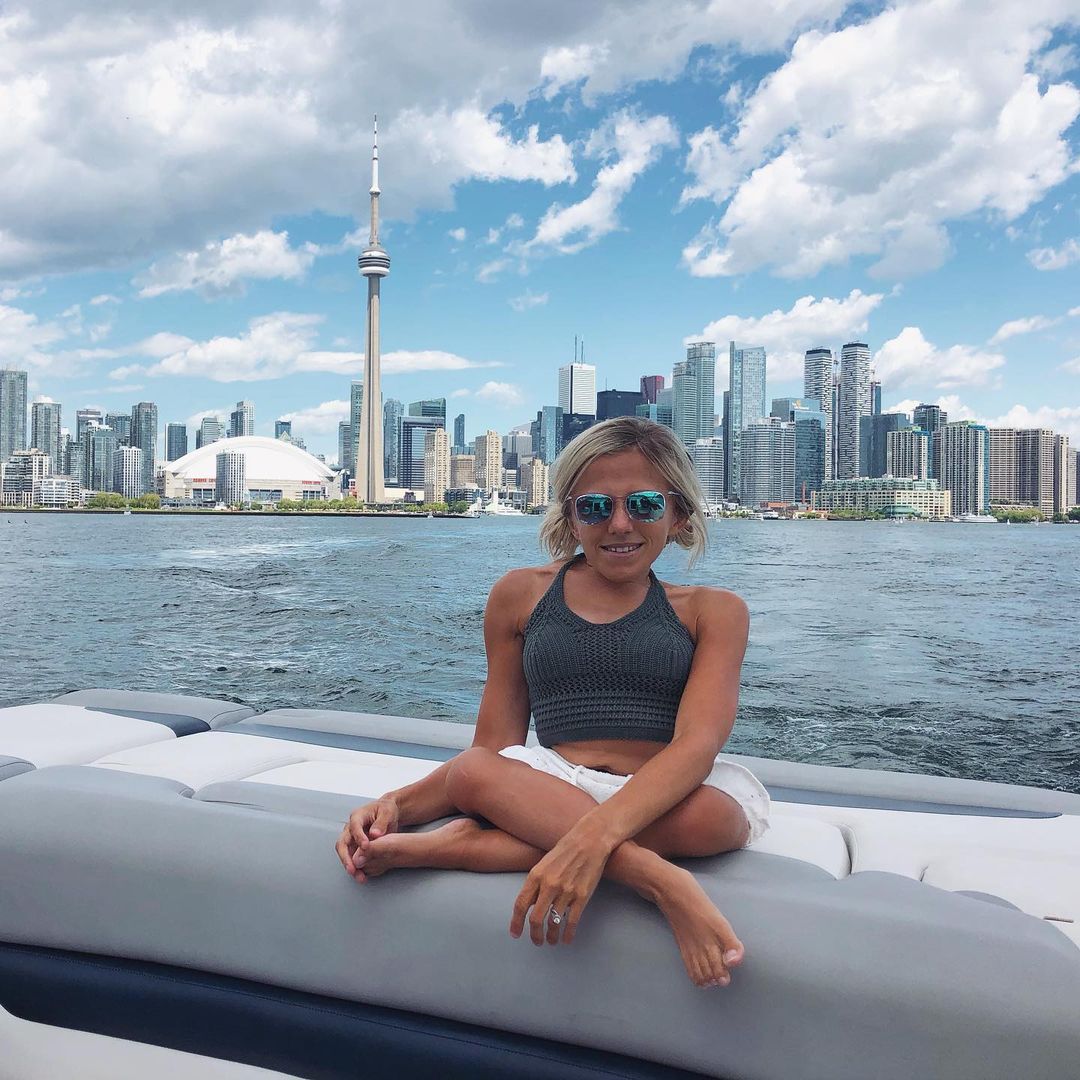 About the Author
Kristin Victoria is a passionate disability advocate, adventure seeker and travel lover. She is a full time wheelchair user and lives in Toronto with her husband and cat. When she's not dreaming up future travel plans, she's either at work as a Speech-Language Pathologist with adults recovering from stroke, glued to the TV cheering on her favorite Toronto sports teams, or in her kitchen whipping up a fresh batch of muffins. Follow her on Instagram @sweet.satellite.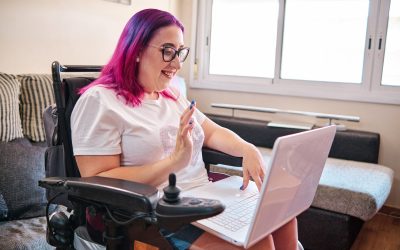 In a world that's constantly evolving, progress often hinges on our ability to embrace diversity and inclusivity. Yet, there's one facet of diversity that has often been overlooked: the inclusion of people with disabilities in the workforce. That's where National...