The Honourable Carla Qualtrough, Minister of Sport and Persons with Disabilities for Canada, hosted a panel yesterday to discuss how accessibility drives innovation. Our very own Maayan Ziv shared her thoughts on the need for a culture shift, and how media plays an important part in telling authentic stories about disability. Minister Qualtrough also announced the schedule of the in-person consultations organized to inform planned accessibility legislation. You can get involved in person, online and on social media. We are thrilled about this new initiative to create an Accessible Canada.
Minister Qualtrough participated in a dynamic discussion with the three young Canadian innovators. On the panel with Maayan Ziv:
Micah Rakoff Bellman, the designer of Lift, a height-adjustable and movable table with integrated storage that provides home cooks a comfortable and flexible work surface in the kitchen; and
Quayce Thomas, an architecture student who has developed Timsle, a Fitbit-type app that promotes healthy, active living using social networks.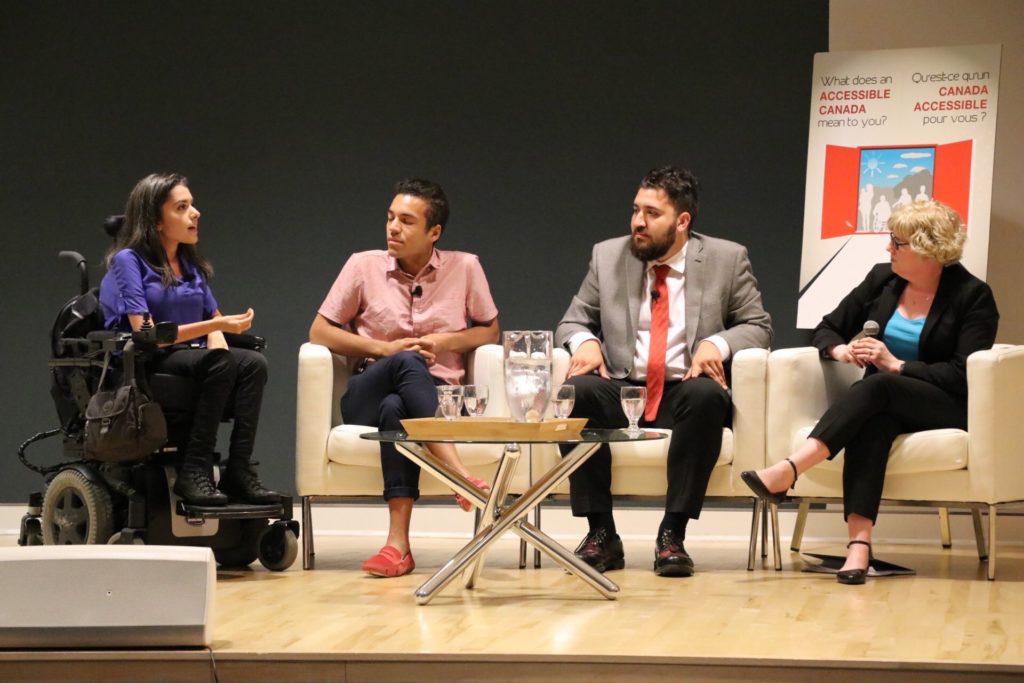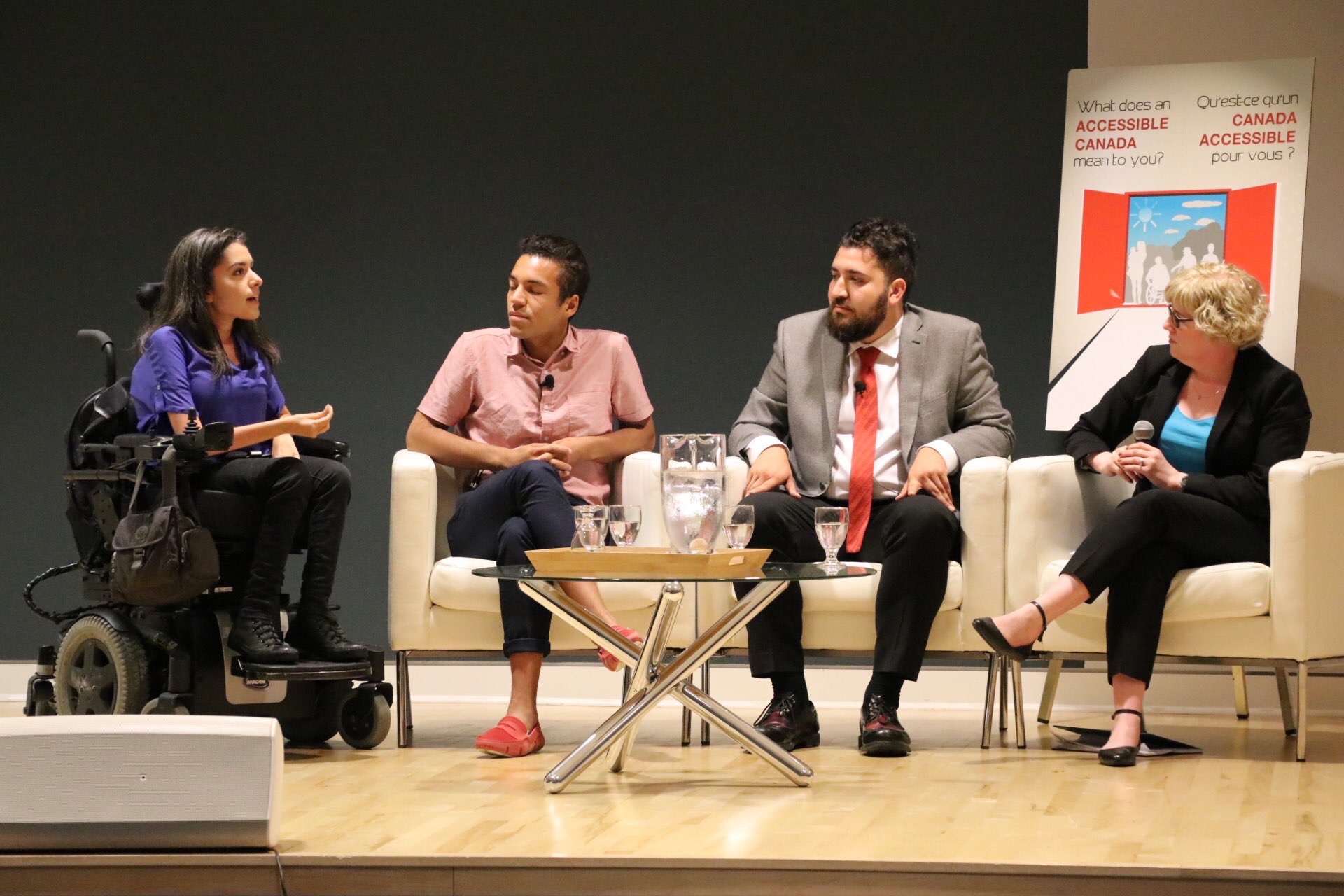 Many more thought-provoking discussions such as these will happen in the next few months, as the Minister travels across the country to engage and consult with Canadians about what an Accessible Canada could look like. In-person public sessions will be held in 18 cities from September to December. Canadians are encouraged to visit Canada.ca/Accessible-Canada to find an in-person consultation session in their area. These sessions will provide all Canadians with an opportunity to share their ideas on how to improve accessibility and inclusion across Canada.
Canadians can also participate in the consultation exercise online at Canada.ca/Accessible-Canada, and can follow @AccessibleGC and the hashtag #AccessibleCanada on Twitter and Accessible Canada on Facebook. The consultation process will run until February 2017.
Minister Qualtrough also encouraged young people from across Canada to apply to participate in the National Youth Forum on Accessibility, which will take place on November 1st. This event will provide Canadian youth who have experience and expertise in disabilities and accessibility with an opportunity to engage in the policy discussion. More information is available at Canada.ca/Accessible-Canada.