Living with a disability from birth and watching the things I wanted to do become more and more difficult for my parents to make happen was hard to process. I began to believe that as I grew and became heavier and more difficult to transfer, I would slowly lose my ability to travel. 
Travel was always my happy place growing up. In 2006 I went to the Hawaiian island of Oahu for the first time and I fell in love. The laid back pace, the views, the culture and the humid heat felt incredible and I knew this was my new favourite place. What really made me fall head over heals with an island in the middle of the ocean was how incredibly accessible it was! 
After 10 trips over 16 years, I have compiled my top 5 accessibility tips to ensure you can travel to Oahu knowing the accessibility you require is easily available and accessible.
1) Accessible Accomodations
When selecting a place to stay, make sure you ask for an ADA accessible room if you require a mobility aid as the rooms can be quite small as can the bathroom with crammed standing room only showers. 
For affordable accessible accommodations I have loved my time at Hotel Lacroix in their ADA rooms. These rooms always have a bathroom that is accessible and easy to use, as well as easy access to a paved path leading you through a beautiful park for five minutes and to the beach, placing you on the beach right next to the free beach wheelchair rentals shack.
To learn what type of accommodations Hotel Lacroix has to offer, visit https://lacroixwaikiki.com/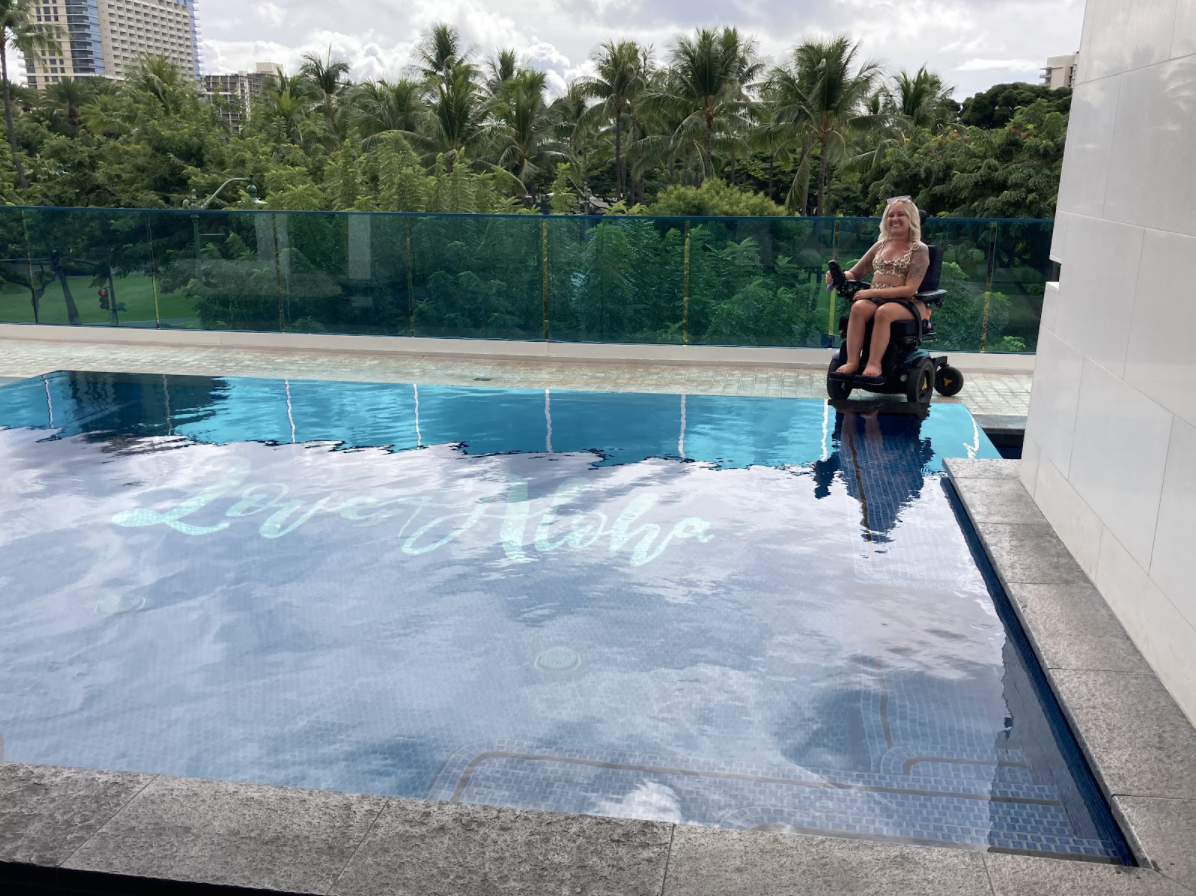 2) Accessible Transportation
Transportation is truly a breeze on Oahu! All city buses are equipped to safely load and secure a guest using a mobility device and get you wherever you need to go for a fraction of the price of a vehicle. 
If city buses aren't for you, WHEELERS Rentals is a company which provides adapted rental vehicles across the Hawaiian Islands that can be delivered to you and picked up from a variety of locations. 
To learn more about the vehicles they have to offer, head to https://wheelersofhawaii.com/ 
Hawaii has newly stepped up their beach accessibility by placing two 'mobi mats' at two beaches along waikiki beach as well as other common beaches around the island. These mats allow mobility devices to roll along the beach to the end of the mat which allows you to park close to the water and surrounded by sand for your friends and family to lounge with you. 
For Waikiki I recommend the Waikiki beach 'mobi mat' located just past the police station for quality and distance you're able to travel. You can also check out Sans Souci beach much further down from the police station for a quieter beach experience with a similar beach mat.
Visit https://www.honolulu.gov/parks/beach-parks/beach-wheelchair-access.html to find an accessible beach near you.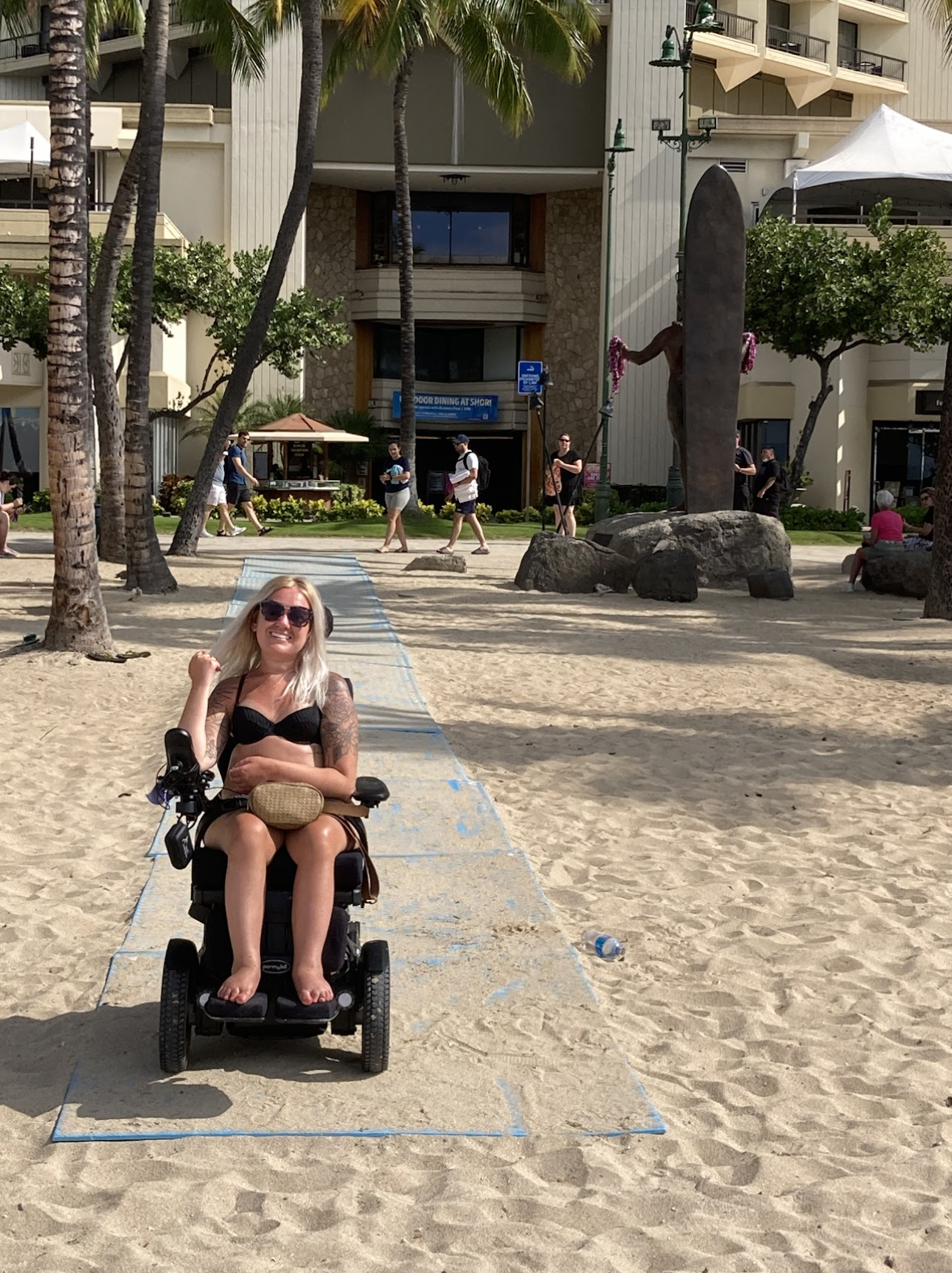 4) Ocean Access
There are locations around the island which offer free 2 hour beach wheelchair rentals (usually at least one is always available) which can roll through the sand and right into the water if you're hoping to float in the waves. Fort DeRussy Beach rentals is my go to for a team who is always willing to help with transferring or the process of getting me in and out of the water by steadying the chair. 
Visit https://koabeachservice.com/ or https://wsbservice.com/ to reserve your free 2 hour rental!
You can also rent your own beach wheelchair for the duration of your trip to ensure you have access to one whenever and wherever you go. 
If beach wheelchairs are unable to support you properly, requiring you to be carried in to the water, or you require calm waters and minimal steps, you've still got options! The 'Hilton Lagoon', located along the ocean behind The 'Hilton Hawaiian Resorts' hotel, this lagoon is the place to go! 
It is a man made lagoon with fresh ocean water constantly flowing through, which is surrounded by a packed down sand beach. The packed sand allows me to drive my chair right up to the water's edge, making for a shorter and easier carrying transfer in and out of the water. The Lagoons absence of ocean waves makes for a much easier and relaxed swim while still enjoying that amazing ocean water!
Visit https://www.hiltonhawaiianvillage.com/resort-experiences/beach-and-lagoon for more.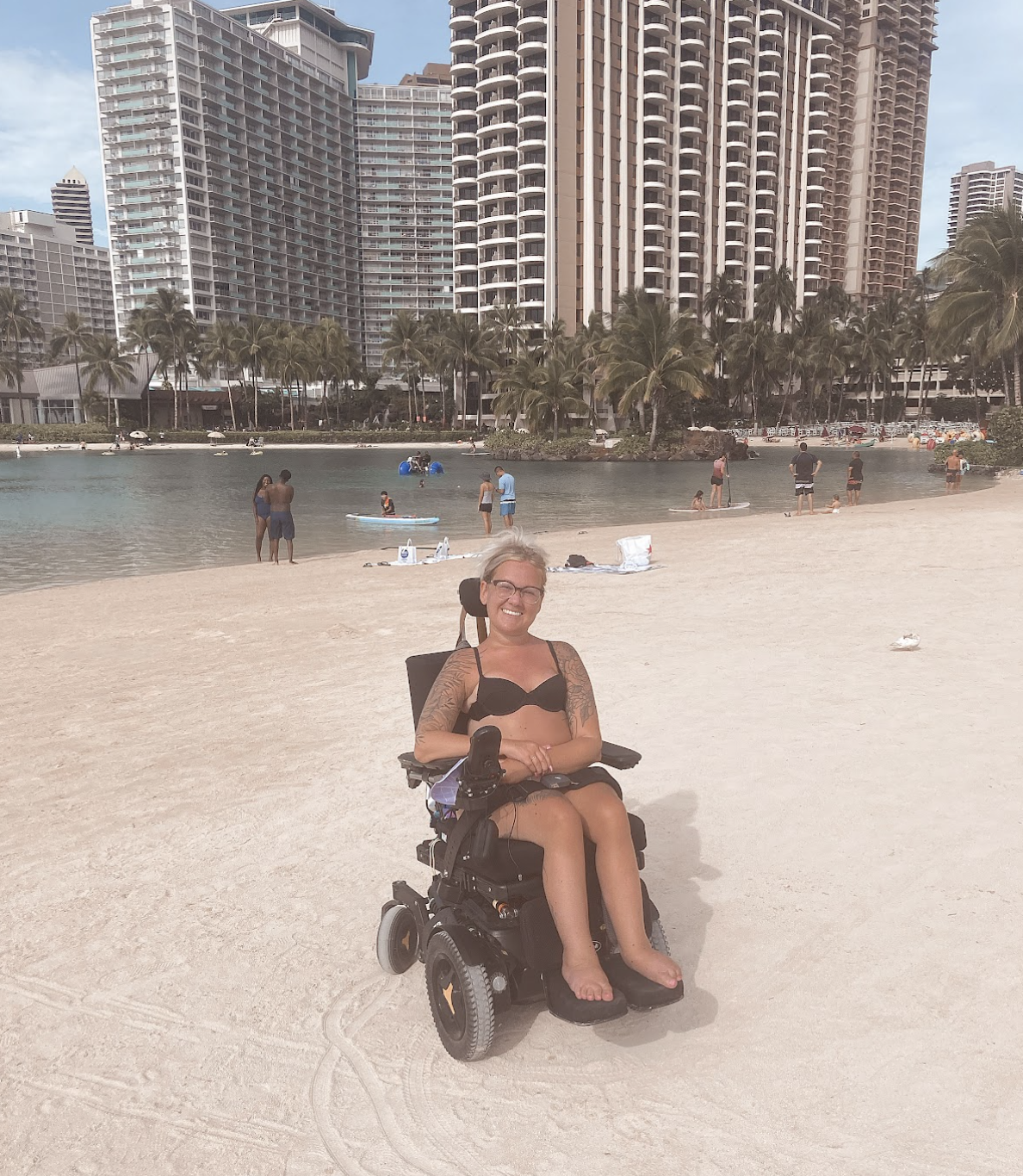 5) Access to Medical Equipment
Is packing and hauling all of your medical equipment one of the hard parts of travel? Any medical equipment you require that isn't easily transportable can be rented online and delivered to wherever you are staying with ease! 
When I travel to Oahu, I typically rent a mechanical Hoyer lift for my transfers as well as a cammode for the duration of my stay. If I'm renting a vehicle for a few days I will typically rent a beach wheelchair at the same time in order to transport it to wherever I'd like to go swimming.
This is just a small example of the wide variety of equipment they offer for rent with delivery, something that is piece of mind for those "what if I need it" scenarios.
For more information or to rent equipment, contact Hawaiian Islands Medical at 1-833-264-4633 or https://www.himed.cc/ 
These are just the beginning of the accessible options and adventures that await you on your next vacation to sunny Oahu!
Please check out the other blog posts located here for more information on making accessible travel a breeze!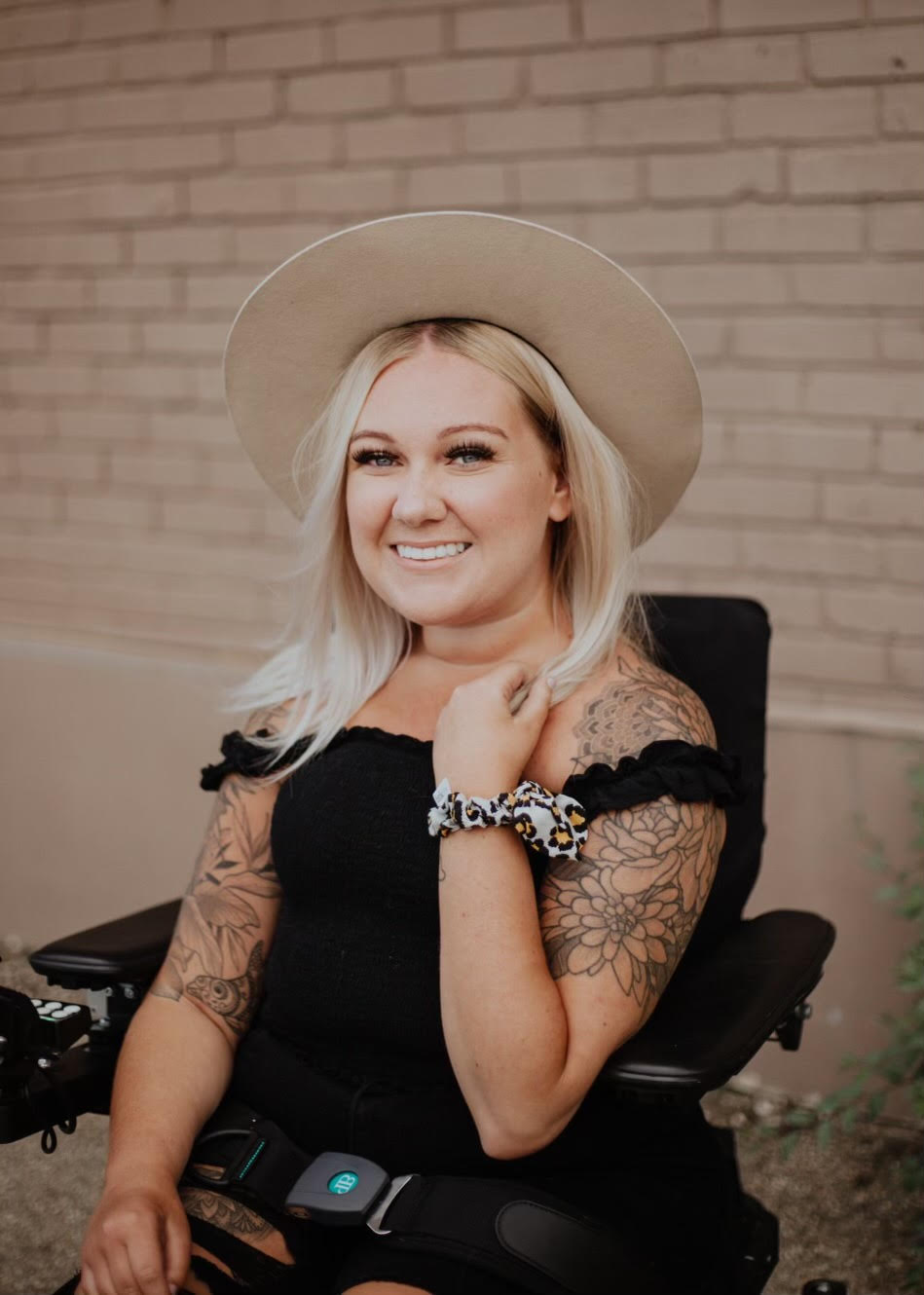 About the Author
Shailynn Taylor is a 26 year old Calgary based advocate for people with disabilities and a public speaker who lives with Spinal Muscular Atrophy. Shailynn uses 20 years in a power wheelchair and her lived experiences to address governmental violations to the human rights of people with disabilities. When she's not working, Shailynn loves to travel, attend live music and work towards an inclusive future for all people with disabilities. Follow her on Instagram: @shailynntaylor.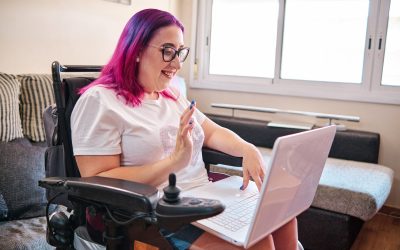 In a world that's constantly evolving, progress often hinges on our ability to embrace diversity and inclusivity. Yet, there's one facet of diversity that has often been overlooked: the inclusion of people with disabilities in the workforce. That's where National...