Have you ever gone to a restaurant where the bathroom is down a flight of stairs, or down a long narrow hallway? How about one where tables are so tightly packed that you feel like you're sharing a meal with the couple beside you? 
For many people with disabilities, obstacles like this prevent them from dining out all together, especially in bustling metropolitan areas like New York City where space is cramped and stairs are abundant. 
Thankfully, one NYC restaurant is changing the game in regards to how we can make spaces like these more inclusive. 
Located in New York City's East Harlem neighborhood, Contento is a new restaurant that has a disability-forward focus, putting accessibility at the forefront for both guests and employees. 
The owner of Contento, Yannick Benjamin, is a wheelchair user due to a car accident that left him paralyzed in 2003. He wanted to create an ambiance where the energy was incredibly welcoming, specifically by creating a space that was both safe and inclusive in order to give people the dignity they deserve in the hospitality industry. 
As soon as you enter the restaurant, you will notice that half the bar is lower than normal, which allows up to six wheelchair users to enjoy the space comfortably. There is also twice the amount of space behind the bar, which means that employees with mobility devices can navigate the area without barriers. Additionally, tables are more spaced out and at a more comfortable height for people in wheelchairs.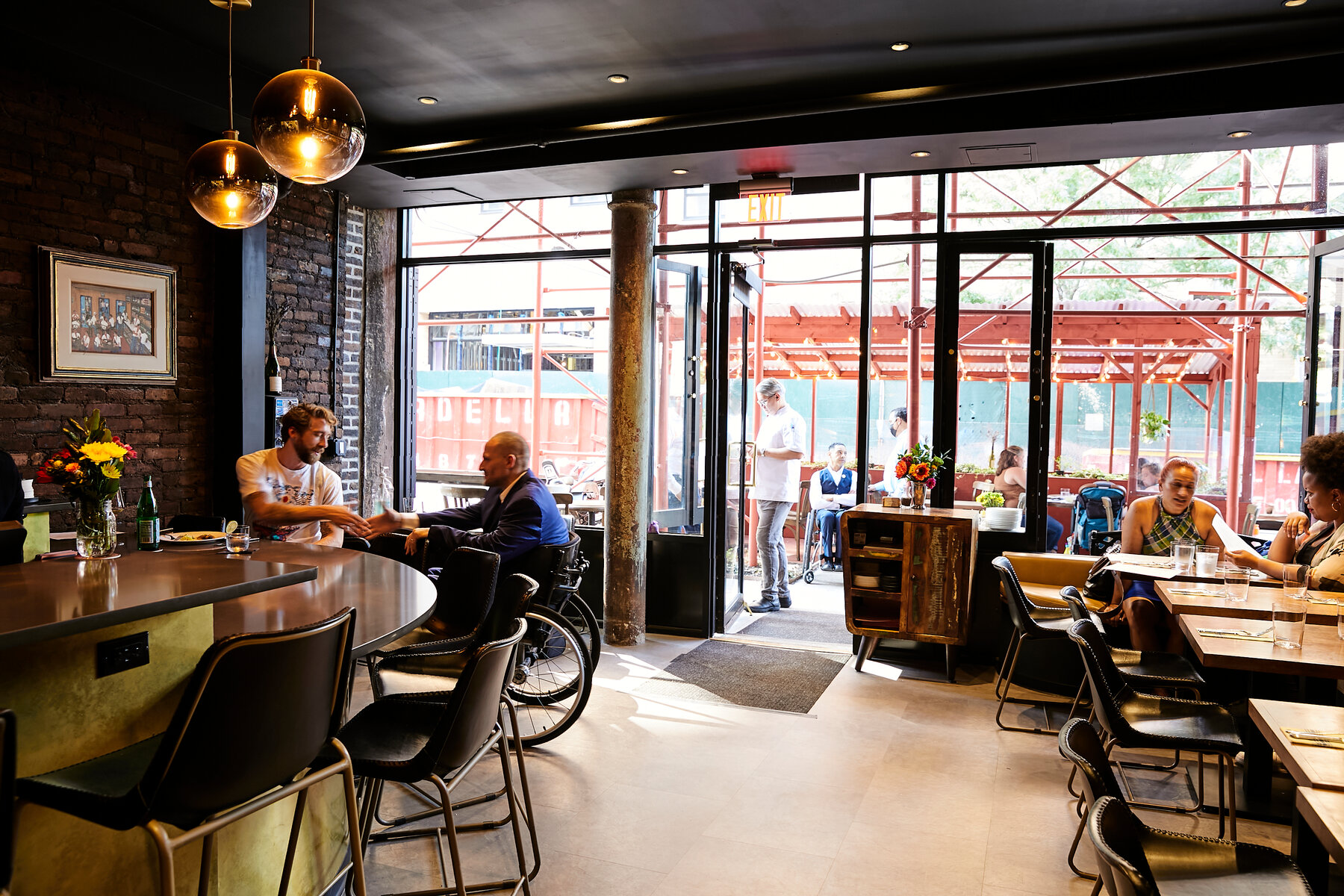 They open concept of the restaurant allows wheelchair users to navigate the space without barriers. 
Contento also provides adapted silverware, and a QR code on the menu so that individuals who are blind or partially sighted can access an accessible digital copy with ease. 
In an interview with Forbes magazine, Benjamin explained that his entire family made a career in the restaurant industry, and by the age of 13, he knew he wanted to follow in their footsteps. He spent his summers in France growing up, so he's always had a deep connection to food and wine in his family. 
However, after becoming a full time wheelchair user, Benjamin was feeling defeated: 
"I worked very hard to get back on the restaurant floor, and I was told by a lot of people that it was just going to hurt me; that working in a restaurant on the floor as a sommelier would be almost impossible, and that in order to do so, I would need to build my own restaurant around my specific needs". 
Benjamin ended up partnering with George Gallego (an attorney who is also paraplegic) and Lorenz Skeeter, a longtime friend of Gallego, to make this dream a reality. They not only wanted to create a space that allowed people with disabilities to dine freely and comfortably, but they also noticed that there are very few folks with disabilities that work within the restaurant industry. As such, they are looking forward to using the space "as a place where people with disabilities and people from other marginalized communities can develop other skill sets, and prepare for jobs in hospitality and beyond". 
Contento's chef, Mr. Lorenzzi, describes the cuisine as Peruvian-American comfort food. There is also an extensive wine list that is divided into five themes, one of which is called "Wines of Impact " which showcases women, BIPOC, and indegenous winemakers, as well as bottles from winemakers leading the way in sustainability and other social movements.


For more information on hours of operation and reservations, please visit contentonyc.com.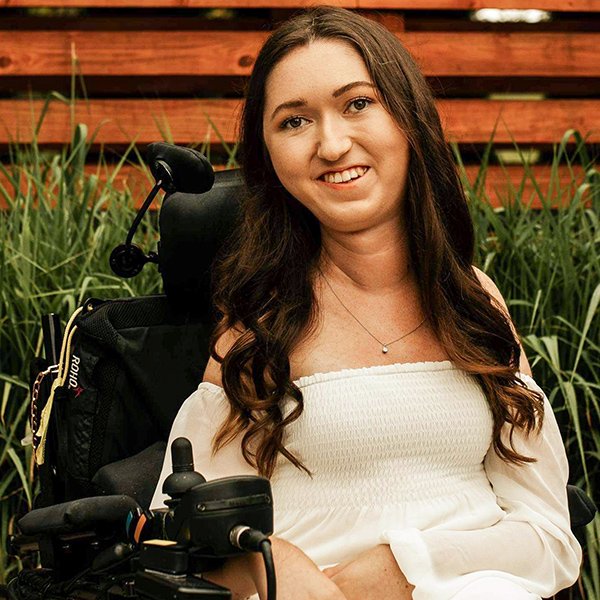 About the Author
Tori Hunter is a writer and travel enthusiast, passionate about redefining the way we view accessibility and the disabled experience. She has worked alongside numerous organizations to help dismantle access barriers, and in her free time, she likes to share her adventures as a wheelchair user on her Instagram @torihunter.blog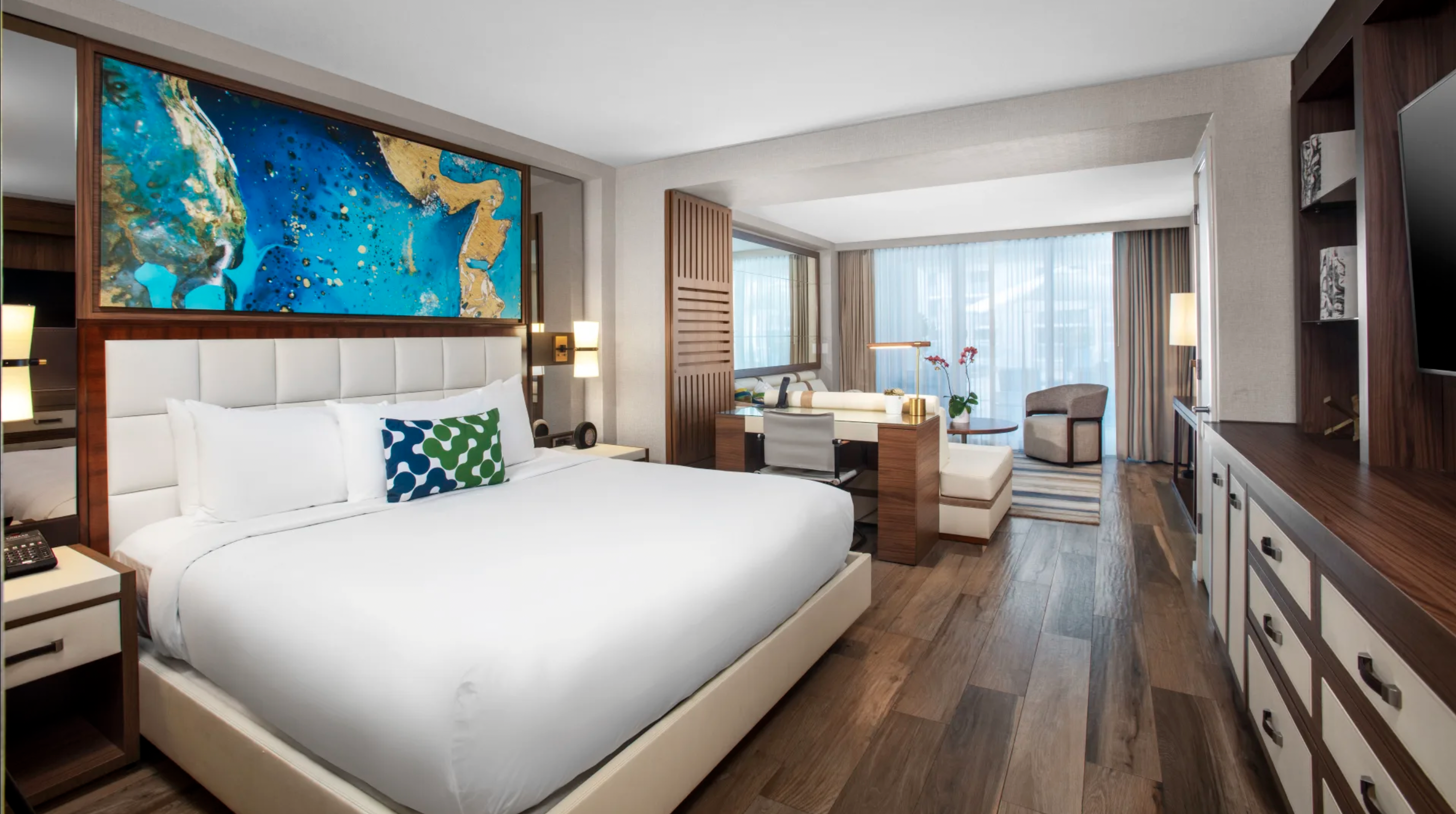 Fort Lauderdale, Florida, is a vibrant city known for its stunning beaches, lively atmosphere, and a wide array of attractions. If you're planning a trip to this sunny destination and require accessible accommodations, you've come to the right place. In this blog...