Now more than ever do we see how technology is critical in providing access for all. Everyday tasks and activites that would require a physical presence are shifting to online spaces. There are tools to work with your team, visit a museum, and get your groceries from home.
One group activity we're excited about is hosting a virtual watch party. Netflix Party, a Google Chrome extension, allows you and your friends to watch movies together online and chat live. You can share your comments and reactions throughout the show as if you were lounging next to each other.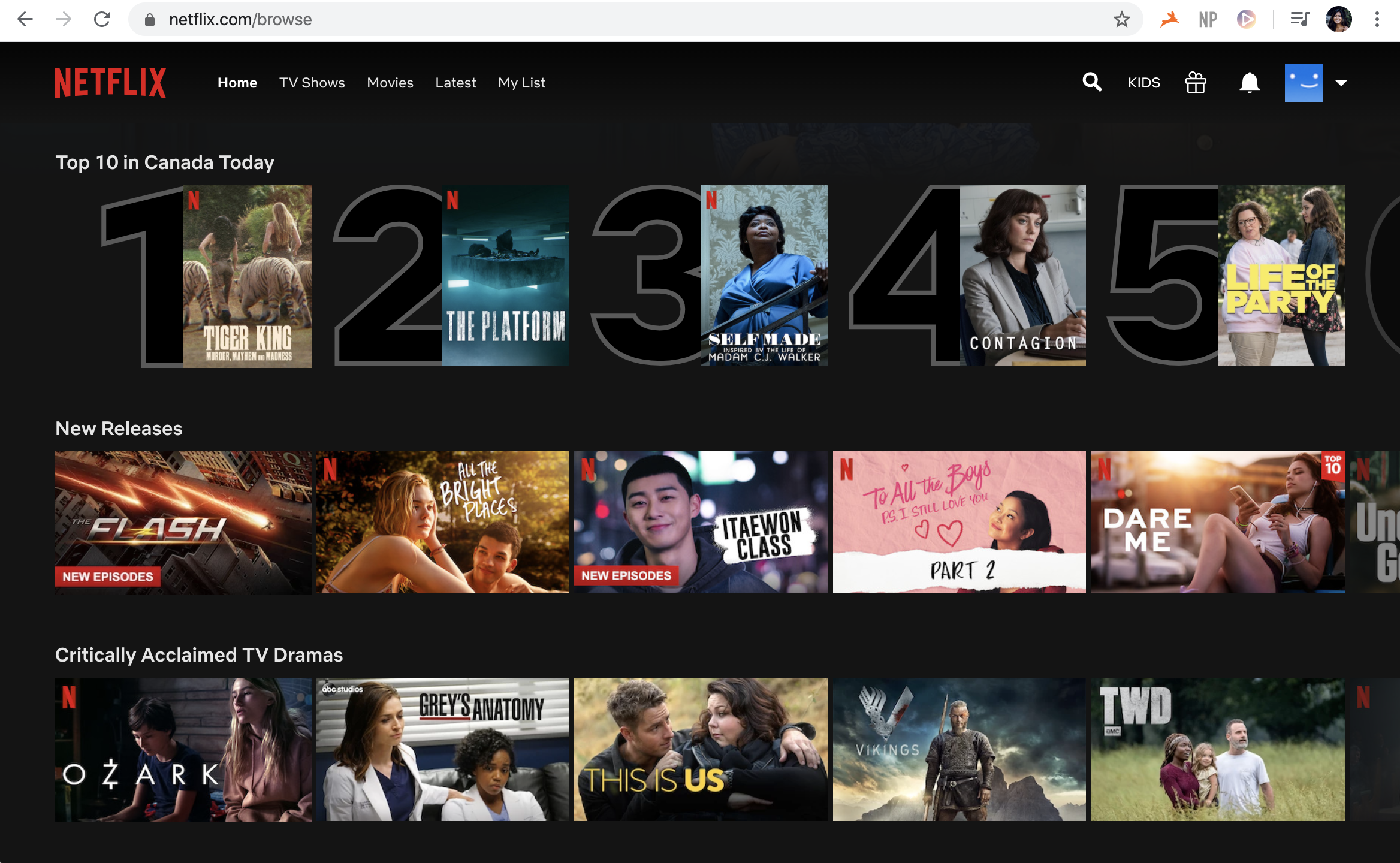 Here's how to host your own Netflix Party:
1. Go to www.netflixparty.com and download the extension for Google Chrome.
2. Click "Add to Chrome" then "Add extension" in the pop-up window. Afterwards you should find the Netflix Party extension on the top right corner of your Google Chrome browser. (It's the "NP" icon next to the address bar).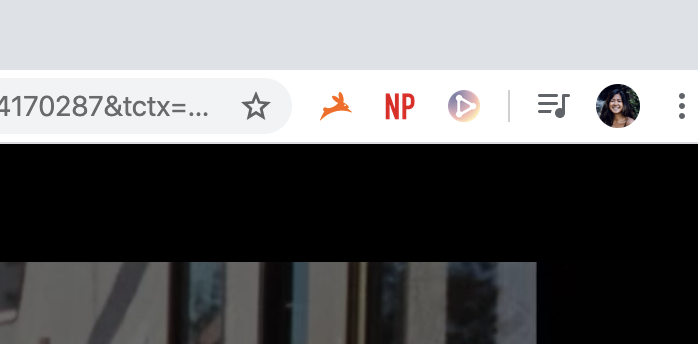 3. On Google Chrome, go to Netflix and play the show or movie you've picked. Notice the Netflix Party icon has changed from gray to red. Click on it.
4. A window will pop-up to create a Netflix Party. You have the option of making yourself in charge of playback by ticking off "Only I have control" box. (As a host, we highly recommend doing so!)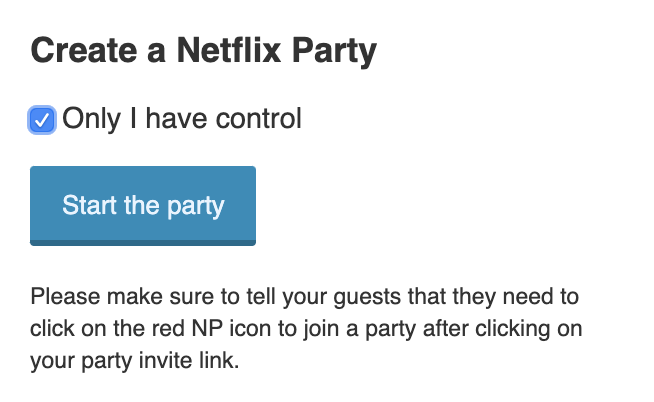 5. Click "Start the party" and copy the URL provided. Share this URL to everyone joining your watch party. Once everyone has joined and synced up, click play and let the watch party begin!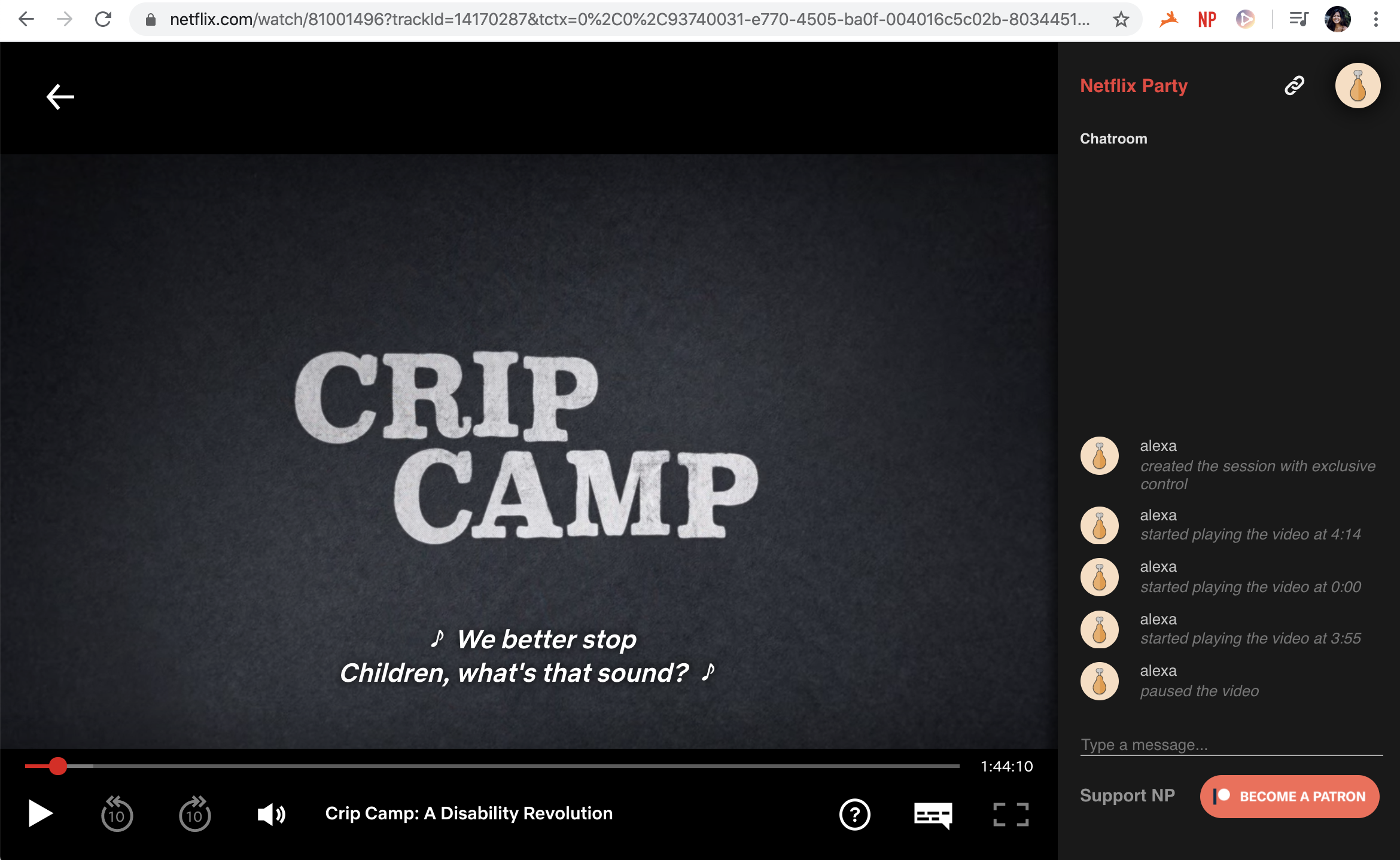 For others to participate, they also need to have Google Chrome, downloaded the Netflix Party extension, and a Netflix subscription. 
To join an existing Netflix Party:
1. Using Google Chrome, open the link provided by the host.
2. Log into Netflix and click on the Netflix Party icon.
3. Sit back and wait for the host to start the show.
Feel free to communicate with each other via group chat found on the right side of the screen!