London was one of my first city vacations as a wheelchair user. Prior to visiting in 2018, I had primarily been interested in visiting hot and tropical destinations where I could escape the frigid Canadian winter. However, with so much news coverage surrounding the Royal Wedding of Prince Harry and Meghan Markle, I felt so drawn to the beautiful city of London. Something about it seemed so magical and so different from the cities I had experienced in North America. 
My friend and I hopped on a plane in the beginning of May 2018 — just weeks before the wedding, when the excitement of the city was at an all time high. Chatter about the Royal family was everywhere and every local we talked to loved to give us all the information and background history they knew. It was a pretty surreal experience if I'm being honest, and to this day, it probably ranks up to be my favourite trip ever. 
With that being said, it is important to note that the city of London is huge and the itinerary options are truly endless. As such, if you're planning a trip here, definitely give yourself plenty of time to do research and decide what attractions / sights you want to knock off your list first, as it will be impossible to do them all. These recommendations are based on my experiences navigating London as a power wheelchair user, and thus should give you a fairly good starting point for planning your very own wheelchair accessible trip to London, England!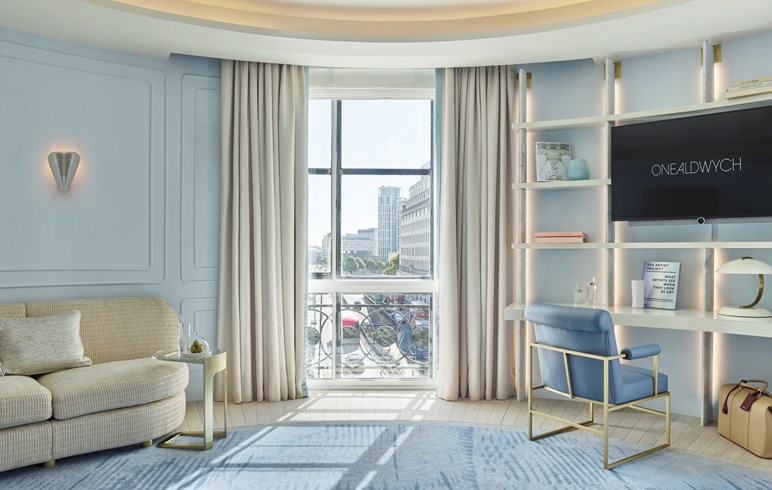 Photo Credit: Leading Hotels of the World
Finding an accessible hotel in London can be a bit of a challenge. This is not necessarily because accessibility features are lacking, but because everything in London is just so small in comparison to the hotel rooms in North America. For example, standard rooms that we are accustomed to in Canada (2 Queen size beds, a living area with a pull-out sofa bed, and possibly even a kitchenette area) are virtually non-existent in the bustling city of London. I found that most hotel rooms slept a max of two people, making traveling with support staff fairly difficult. 
Pro tip: if the word cozy is anywhere in the description of the room, that's code for probably-too-small-for-a-wheelchair-to-come-in.
Nevertheless, accessible and (somewhat) spacious rooms do exist. Check out some of these options: 
Let's kick this list off with One Aldwych; located in Covent Garden, this 5-star luxury hotel holds three accessible rooms. Each room is equipped with a walk-shower, grab-bars, and an emergency pull-cord alarm as well as a lowered bath and sink. The lobby also provides accessible washrooms with the same emergency pull-cord alarms. Other accessibility features of the hotel include: braille print on the elevators, and vibrating pillows for your room upon request.
This 4-star hotel does not disappoint on the views! This hotel lives amongst a variety of iconic London landmarks including the Tower of London and the Shard. They offer a few accessible rooms which come with a double bed and are quite spacious. These rooms are paneled with hard (carpeted) flooring which makes for easy navigation in a wheelchair, and the washrooms, like the previously mentioned hotel, are equipped with emergency pull-cords, shower hand-rails, and auxiliary aids like a vibrating pillow (upon request). Elevators and accessible parking are available at the front of the hotel.
Holiday Inn London – Regent's Park
When you enter The Holiday Inn at Regent's Park, there is an lowered registration desk for wheelchair users. This hotel has accessible rooms with a Double bed and a variety of accessibility features including grab-bars near the toilet, vibrating pillows, and a hoist attached the the ceiling, making this overall a solid pick for your next stay in London.
Copthorne Tara Hotel – Kensington
This hotel holds the highest number of accessible rooms on the list. Each of the 10 accessible rooms have a double bed, and come installed with emergency pull cords, grab-bars in the washrooms, and a hoist lift on the ceiling. The counters and sink are lowered slighting for an easier reach, and the toilet seats are raised. Braille signage and automatic door buttons are also dispersed throughout the building.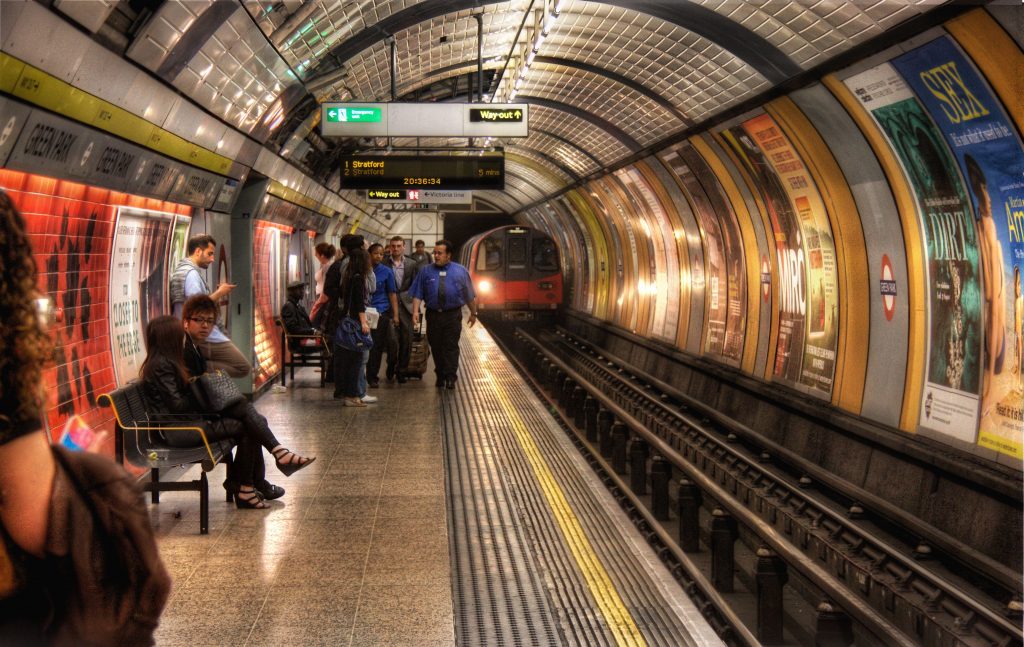 Photo Credit: London Top Sight Tours
In my experience, navigating the beautiful city of London can be quite an adventure. The city is largely spread out and there's an abundance of cobblestone, so exploring around without transit is not always a manageable option. As such, I would highly suggest getting an Oyster card which can be purchased at any Underground station and can be used on buses, The London Underground, and the DLR.
One way of navigating London is via cab. Unlike most other places I've been to, 100% of London's cabs are wheelchair accessible. This makes it extremely easy to get around as a wheelchair user, as pre-booking your accessible ride is not necessary — just flag down any cab and you're good to go! 
The only downside is that these cabs can be quite small; they are certainly not the type of accessible vehicle's I'm used to riding in North America. They resemble a car more than a van, and as such, entering can be tricky if your mobility device sits tall. I certainly had to duck my head when entering the vehicles, and once inside, my head was usually touching the ceiling. I feel these vehicles were designed with manual wheelchair users in mind more than power wheelchair chair users; however, I will say that it was nice to have the convenience of jumping in any cab, so the squishy ride was a small price to pay. 
If you are travelling a far distance and want to feel less crammed, London also has wheelchair accessible Uber's (you can order one using the WAV option on the Uber app). I found these vehicles to be much more spacious and comfortable for me as a power wheelchair user.
The London Underground (The Tube)
The Underground is not fully accessible, as it is one of the oldest railway systems in the world; however, staff is readily available to assist and portable ramps can be provided as some of the gaps onto the Tube can be a bit large. Elevators and ramps are planted around approximately 60 stations throughout the city.
The buses around London are almost entirely wheelchair accessible. This is an easy and inexpensive way to get around. Each bus has a ramp at the entrance, the interior is very spacious and there is designated space for one wheelchair user (note that they are generally pretty strict about allowing only one wheelchair user on the bus at a time. My friend that I was travelling with is also a wheelchair user, and unfortunately, we were required to take separate rides most of the time). 
Trains – DLR Docklands Light Railway
The Docklands Light Railway is a driverless system which has a few accessible stations within east and south-east London. These accessible stations have ramps to get on and off the trains, as well as elevators to reach certain platforms. Like the Tube, the DLR staff is readily available to assist passengers with any access needs.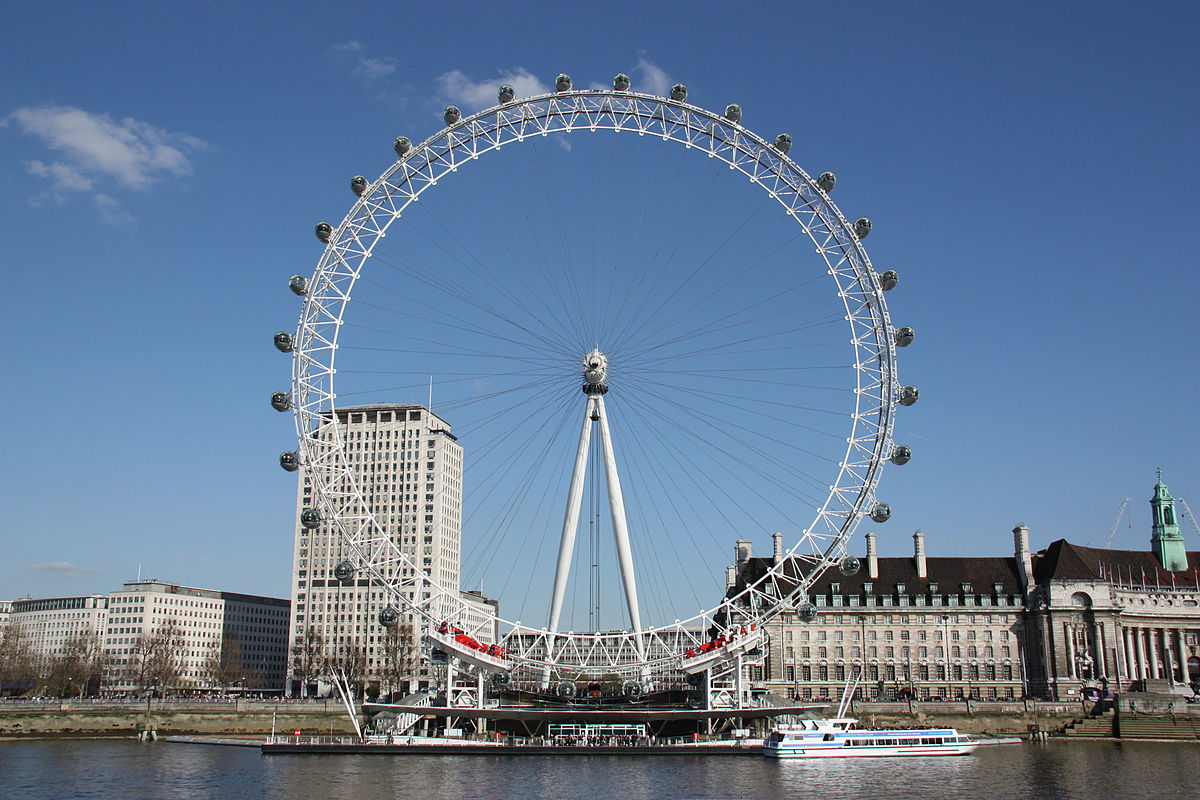 Start your trip off with a full birds-eye view of the bustling city of London and its major landmarks. You can book your ticket online or on-site (Note: support workers do not need to purchase a ticket). If you are unable to be in line for any period of time, there are assisted boarding services available — simply speak to a staff member so they can relocate you to the front of the line. Alternatively, you can loan a wheelchair from the ticket office. The ramps to board the London Eye are 37 inches wide, and there is plenty of space to move around once inside.
Admire this masterpiece of a museum which is home to the works of Van Gogh and Leonardo da Vinci. The Gallery lives in Trafalgar Square and the accessible entrance is in the Sainsbury Wing. There are multiple elevators throughout the building and wheelchairs are available to book in advance. Accessible washrooms are located at each entrance leading into the Gallery. Again, caregivers are allowed entrance free of charge.
Take a walk on the wild side at the Natural History Museum of London. Disabled museum-goers can skip the line, and entrance is free for all, but keep in mind some of the exhibits within the museum have a fee. You can borrow a wheelchair here too. Accessible washrooms and lifts are scattered between the collections and exhibits. Service dogs are welcome here.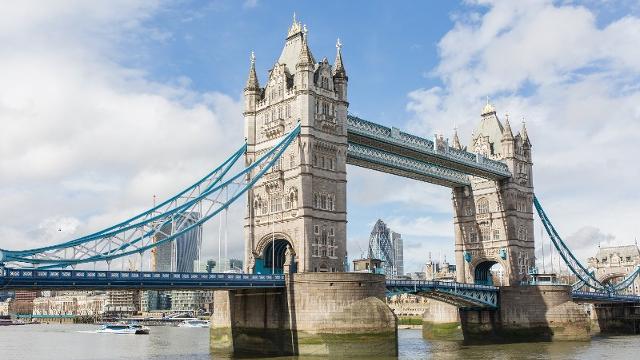 Photo Credit: Visit London
No trip to London is complete without a stroll through Tower Bridge. After you take some pictures for Instagram at the bridge's start, make your way to the North Tower where an elevator can take you to a spectacular view, the Engine Rooms and Tower Bridge Gift Shop. Accessible washrooms are located in both the South and North Towers, and you can borrow a wheelchair here if you need to. For a less busy visit to the Bridge, there is a relaxed opening for those with sensory needs on a monthly basis, and two quiet rooms located in the South Tower. Booklets printed with Braille and BSL guided tours. There is step-free access to the Crown Jewels but there is much cobblestone to get through.
End your trip with a soothing day at the Aire Ancient Baths located steps away from Covent Garden. Book your visit online in advance and arrive early to pamper yourself with some of the several treatments available such as salt water bath, steam room, a float tank. There is even a heated slab of marble for you to rest on. The ancient baths come equipped with lifts, and there are staff members available to assist in the locker rooms.
Best Restaurants to Eat at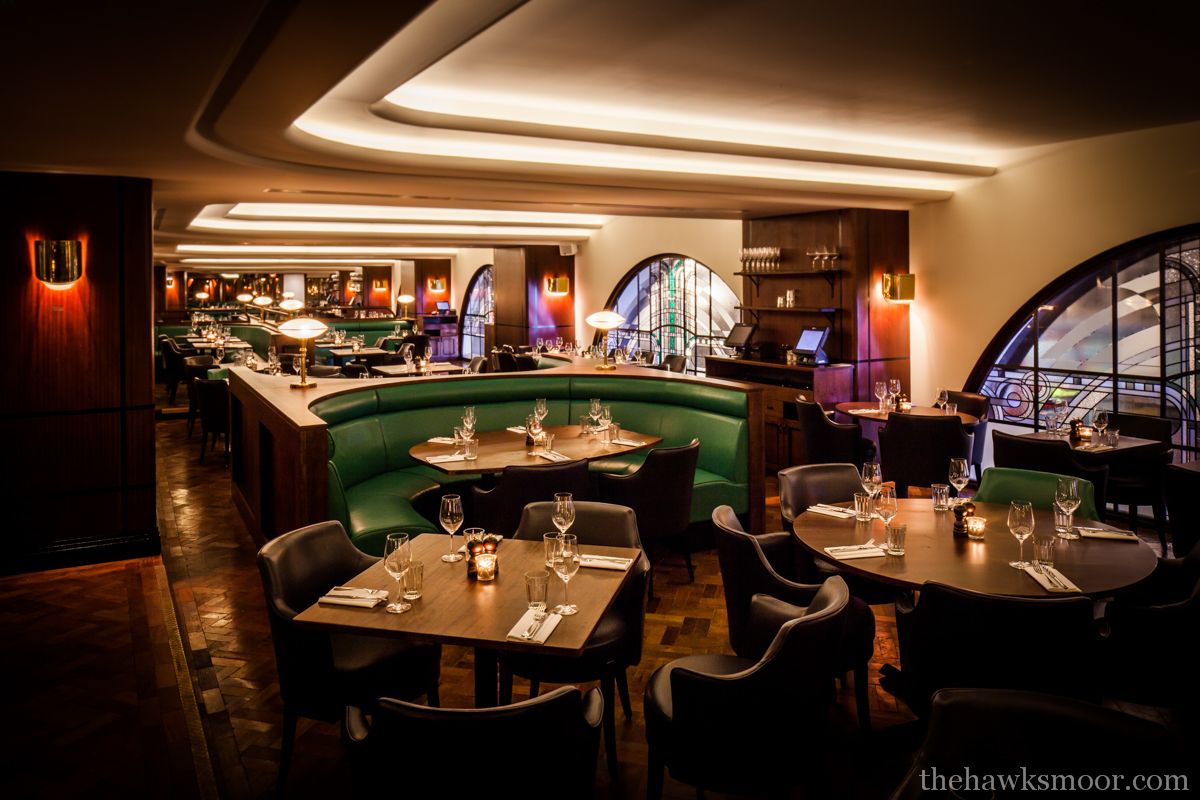 Photo Credit: The Hawksmoor
Home of the fluffiest pancakes you'll ever eat, Where the Pancakes Are is very much worth the early waking time. This spot provides some outdoor seating which boasts a lovely view of London Bridge and the Shard. The entrance is step free, however, there is a slight incline. An additional, more flat, entrance can be accessed through Flat Iron Square.
Ristorante Granaio London
If you're looking for something nostalgic, stop by Ristorante Granaio for authentic Italian food. This rustic yet sophisticated cafe is nestled in Piccadilly Circus and offers an extensive menu of pizza, pasta, and wine. The venue has high ceilings and lowered seating arrangements with plenty of room to navigate around each table. The entrance to Granaio has a very small bump to overcome, however, the doors are permanently open, and a canopy covers the outside area should there be a line up to get in. The accessible washrooms inside Granaio are very roomy and there are grab-bars and a lowered sink inside.
In Covent Garden, this Steakhouse and seafood restaurant is the perfect place to have a romantic evening with yourself, your loved ones, and award-winning bartenders. Enjoy a classic British Sunday Roast or a late night post-theatre meal at this moody, and sleek venue. The entrance is level with the street, but the doors are a little heavy. The seating area can be found in the lower level of the restaurant which can be accessed via elevator. To ensure a table that is accessible, I would recommend booking a spot in advance as the seating options vary in height and Hawksmoor gets quite busy. The accessible washroom is pretty spacious though dimly lit. Inside are grab-bars, a lowered sink, and a change table.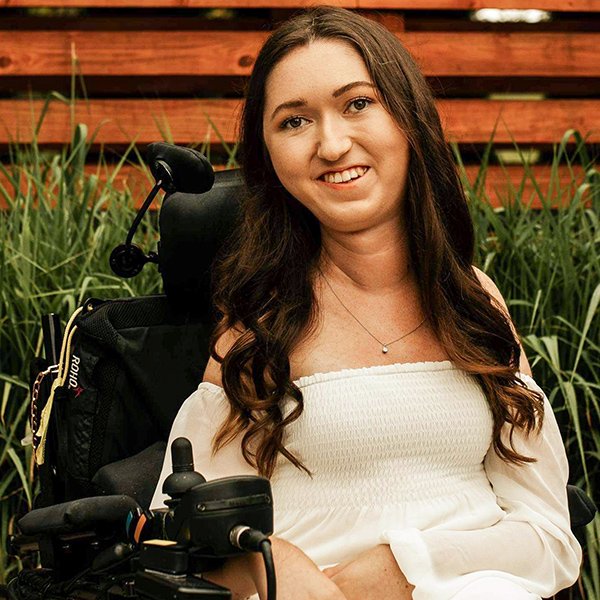 About the Author
Tori Hunter is a writer and travel enthusiast, passionate about redefining the way we view accessibility and the disabled experience. She has worked alongside numerous organizations to help dismantle access barriers, and in her free time, she likes to share her adventures as a wheelchair user on her Instagram @torihunter.blog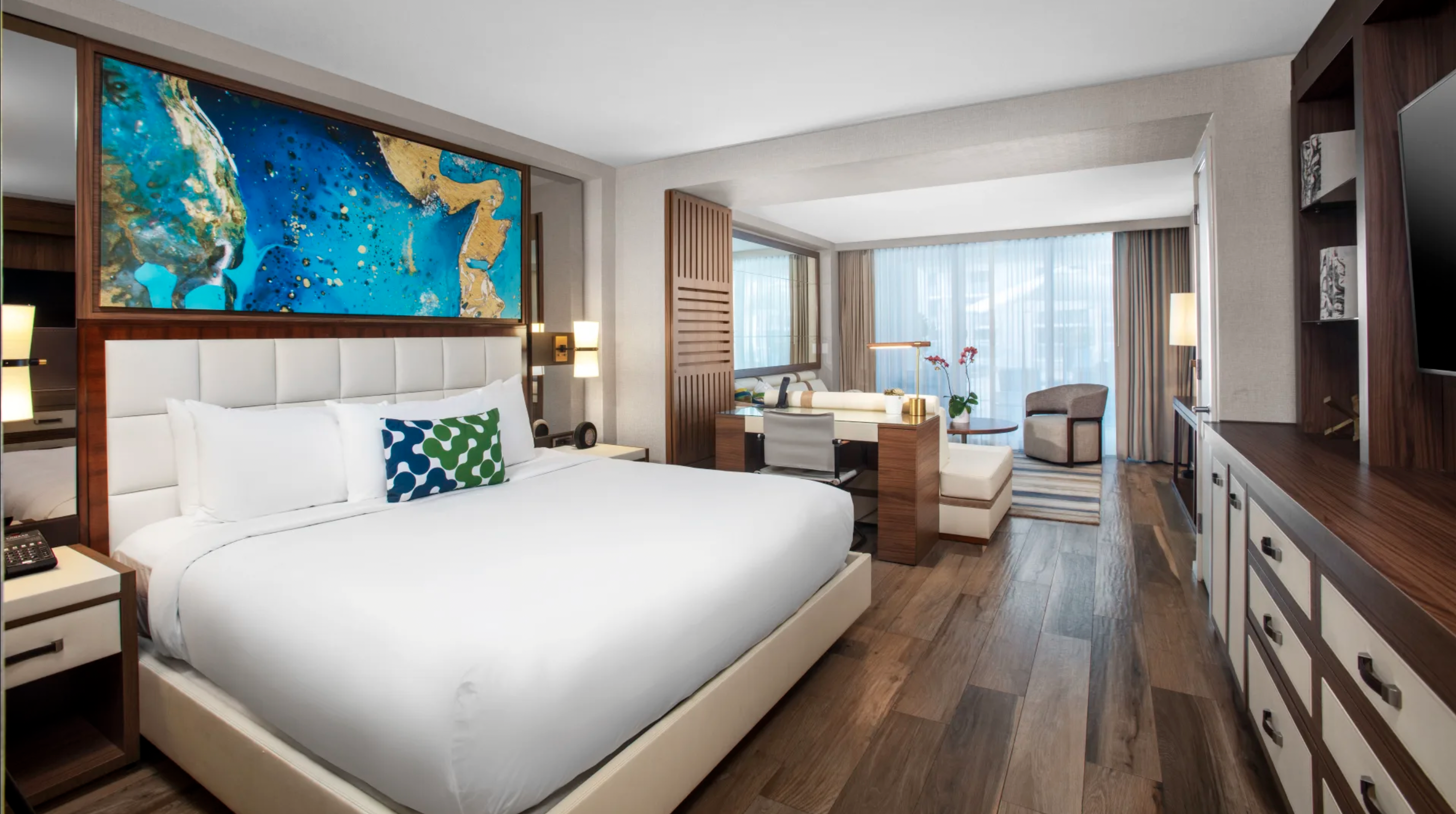 Fort Lauderdale, Florida, is a vibrant city known for its stunning beaches, lively atmosphere, and a wide array of attractions. If you're planning a trip to this sunny destination and require accessible accommodations, you've come to the right place. In this blog...