Congratulations to our founder Maayan Ziv who took home the 2016 City of Toronto Access Award last night.
The city handed out its 2016 Access, Equity and Human Rights Awards Tuesday evening to activists who are working to break down barriers to equality in the city.
The event was held at city hall in anticipation of Human Rights Day on Saturday,
"I continue to be inspired by the commitment of the award winners and the work that they do to serve Toronto's diverse communities," said Denise Andrea Campbell, the city's director of social development.
"We need to make sure that each person is seen, that their voices are heard, and that each person feels that they have the rights to different spaces in Toronto," said Maayan, when interviewed by CBC.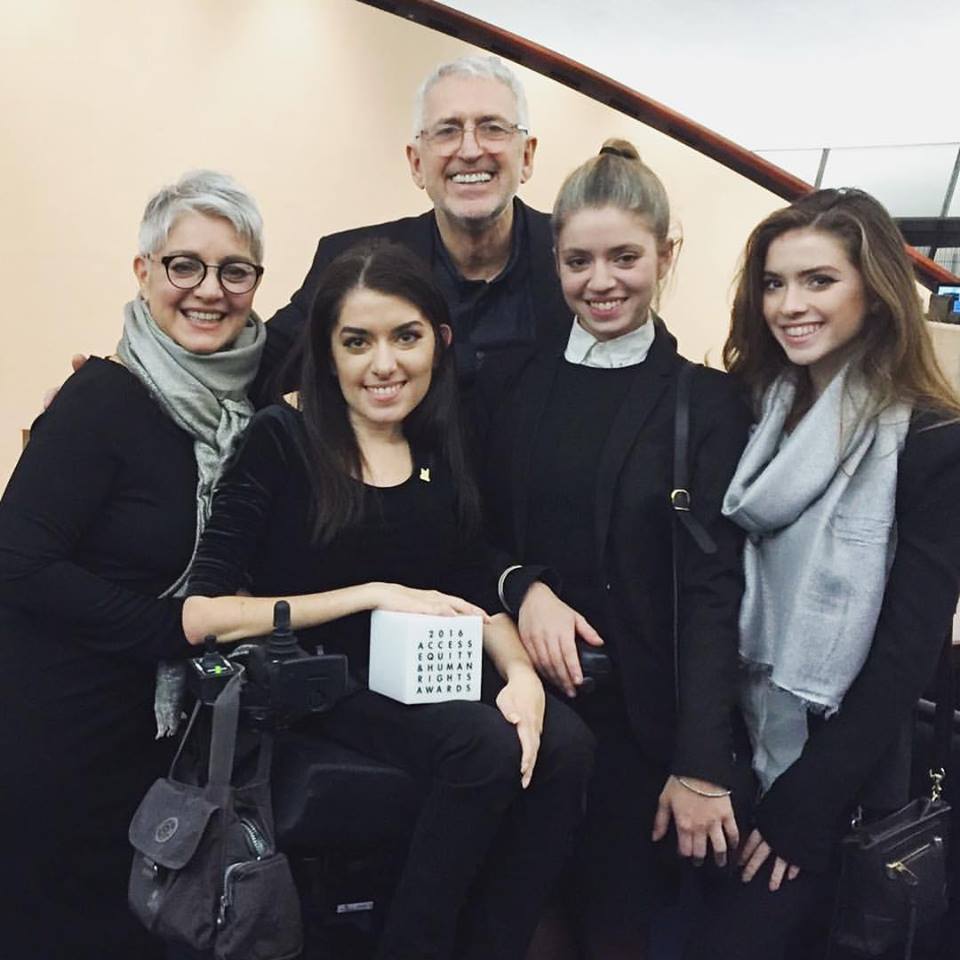 A big congratulations to the 2016 Access, Equity and Human Rights award recipients. We are humbled to be amongst such accomplished and ground breaking advocates.
The award winners are:
Maayan Ziv, Access Award for Disability Issues
Fizul Sima, Aboriginal Affairs Award
Dr. Alex Abramovich, Pride Award for LGBTQ2S Issues
Black Lives Matter Toronto (BLMTO), William P. Hubbard Award for Race Relations
Paola Gomez, Constance E. Hamilton Award on the Status of Women