Gabriella is social worker in Toronto. In this interview she shares her experience during COVID-19: what's it like for her as a person with a disability working in health care and how COVID-19 has highlighted some issues that need to be addressed.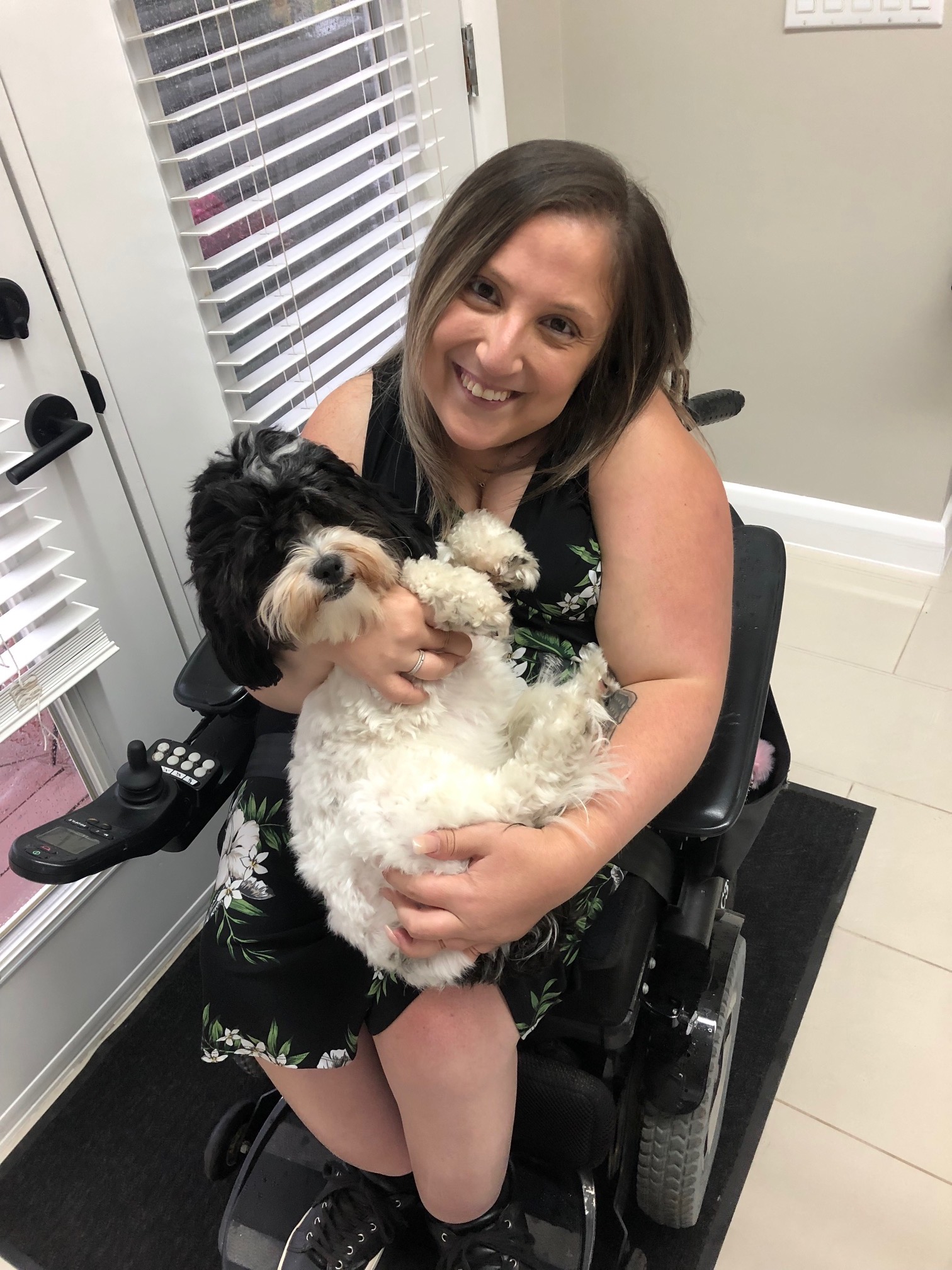 How has your life changed during COVID-19?
COVID-19 has been quite stressful because I haven't been able to spend as much time with my mom. She's got a lot of health risk factors and I haven't been able to spend time with her for fear that I will expose her. I've had a very active social life and that's all come to a halt for me. It's been very hard in some regards but also relieving in a lot of ways since there's no pressure to always have to have something planned. FOMO looks very different during this time. I miss the quality time with my friends but it's allowed me to have space. 
At home I've been having some Zoom calls. At first they were exciting but now I find them so exhausting. You feel kind of bad because you want to connect with your friends and talk to your friends, but I'm also on the phone all day. My job hasn't slowed down because of COVID-19 so it's really busy and I'm talking all day long. 
I live on my own with my two cats. I'm on direct funding where I hire my own staff for attendant services. They do a lot of errands for me these days because I do work in three hospitals. I'm trying to minimize exposure so I'm not going to get my groceries or pick up items I might need. I'm having a lot of things delivered or picked up for me.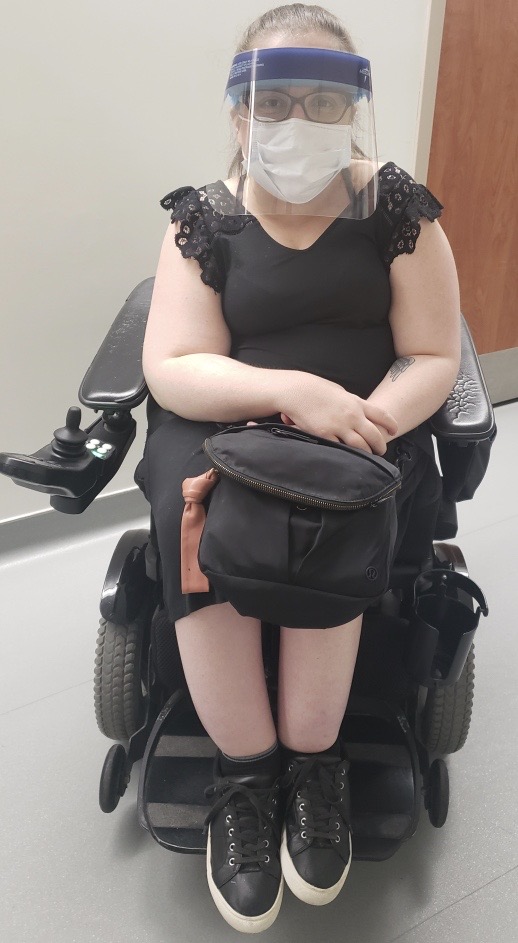 You work in hospitals. How has that been as a person with a disability? Are there any unique challenges you're facing? 
I work in a hospital so we do have a lot of access to PPE which is amazing. However, they don't really consider people with disabilities in these plans. It's sort of been "let's figure it out as it goes." For example, I have issues with my fine motor skills so putting on a mask and putting it on properly is very challenging for me. Wearing visors is also challenging. We had to find these special visors that were more comfortable and more sturdy for me to put on. There are these things that no one considers such as who's cleaning your wheelchair (because my wheelchair comes everywhere with me!). I've consulted with managers and tried to figure out a plan where I'm not directly exposed to a COVID-19 patient. These precautions are there for everybody but there's an added layer for people with disabilities. 
Another challenge is that I have issues with temperature. I get overheated and really warm. It's really hot and I'm wearing a mask and a visor. I'm sweating and I'm trying to do my job. My job requires me to build rapport with people very quickly so they feel comfortable sharing details with me. I'm trying to help them cope with their crisis and I look like Darth Vader. They can't see me, I'm sweating and fogging up the visor. PPE impacts my ability to build rapport with somebody and this is something I struggle with at work.
Are you able to work from home as a social worker? If not, what realizations have you had with the type of work you do?
All my outpatient appointments are not face to face they are over the phone or I do OTN (Ontario Telemedicine network). I still work in the hospital and I see people in my unit face-to-face because that part is essential. There was no real opportunity to work from home and that wasn't really an option for the kind of work I do. I've found that this experience has highlighted to me what jobs are not going to be super accessible for me like working in an ICU or in the ER or working with individuals who have compromised immune systems such as in oncology. COVID has  highlighted areas of healthcare where I may not be able to work simply because of my difficulty putting PPE on and off all day long.
How do you get to work? Do you take the transit? If so, how has that been like?
There are so many risk factors for people with disabilities having to take public transit or Wheel-Trans with different people coming in and out (some not taking safety precautions). I was taking Wheel-Trans and the subway everyday before I got my G2 driver's license in December. Driving has saved me. I don't know how I would have managed working at 3 hospitals if I had to take TTC with the compromised lung capacity that I have. I recognize that driving is a privilege I have.
It puts other things into perspective: What are people going to do when they rely on Wheel-Trans? I feel a lot of people with disabilities and people with compromised immune systems are staying home.
Every time I tell someone with a disability that I'm still going to work they ask me "Why? What's wrong with you?"

Working in healthcare is the job that I love. I don't represent everybody but it's a decision I made.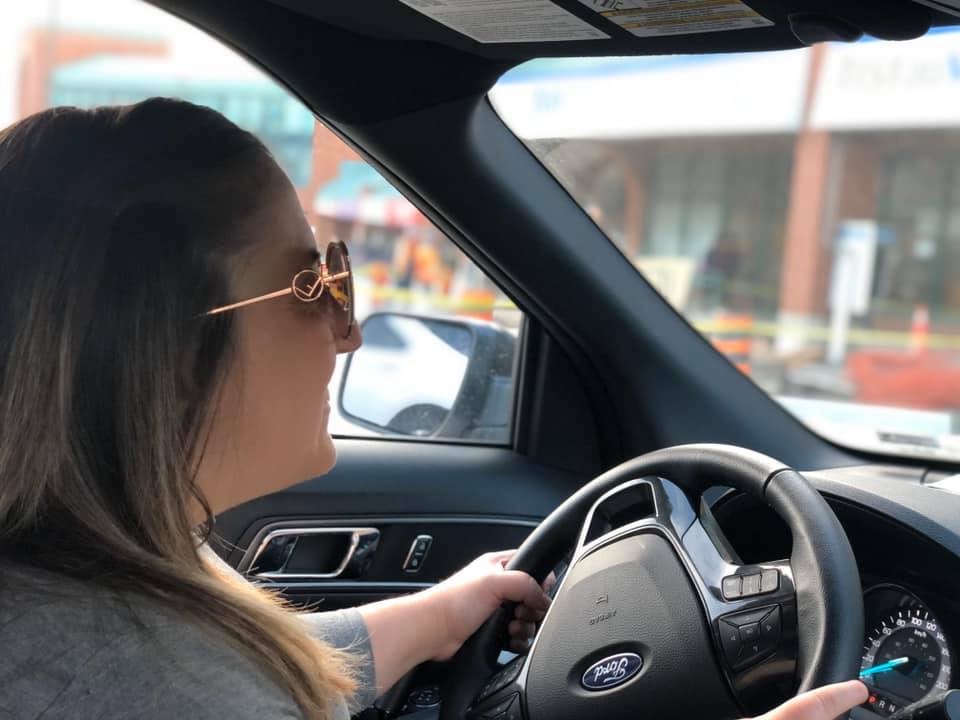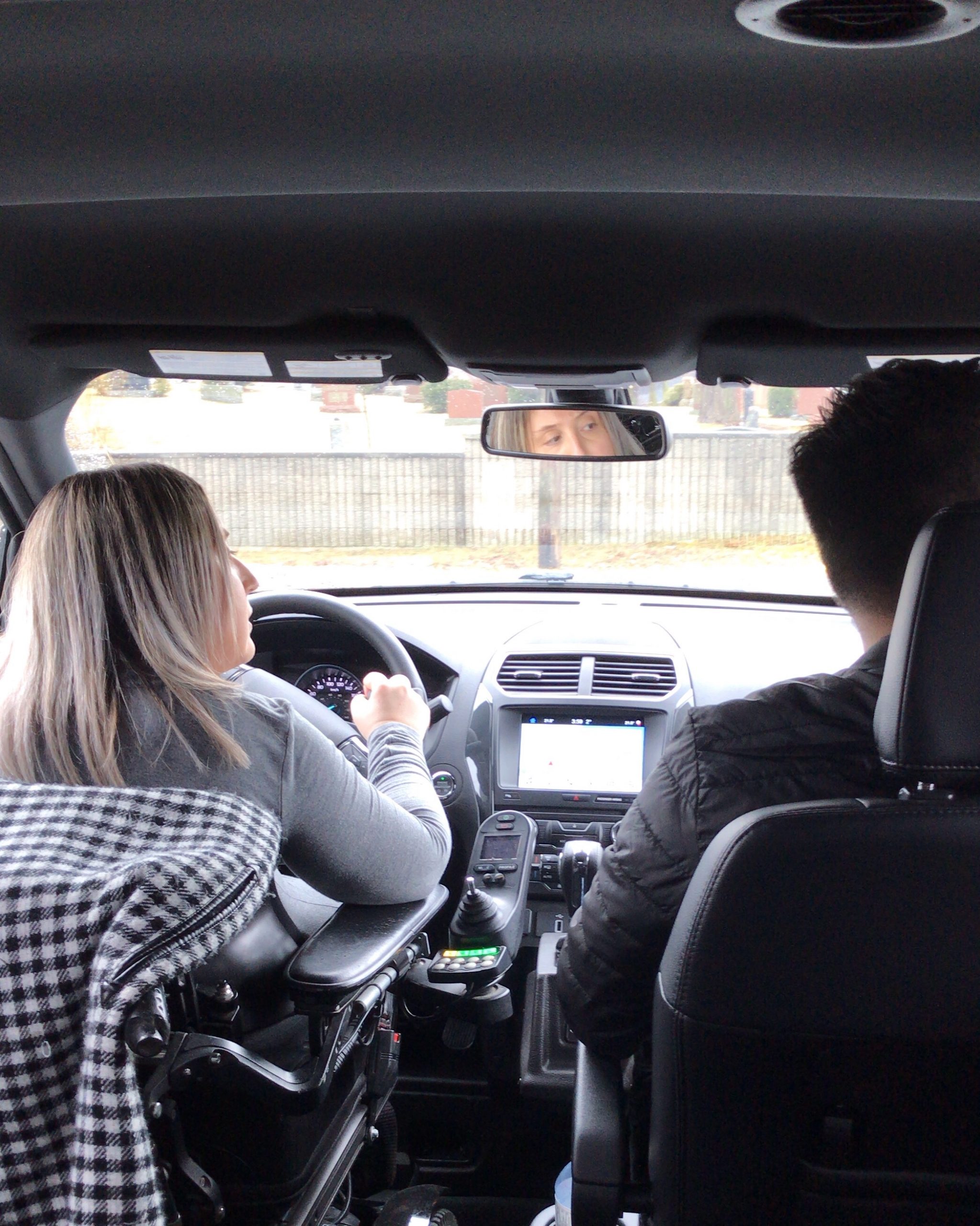 Is there anything good that has come from this experience? What are some any highlights? 
This time has highlighted that things can be done in different ways. People think jobs can only be done in person but this pandemic has highlighted that actually no. When people with disabilities have asked to work from home it's often not acceptable, but now we all realize many jobs actually can be done from home. 
It's a movement forward for people with disabilities; being able to get the accommodations needed and hopefully having employers who are more forward thinking and more open to exploring different possibilities.  
This time has highlighted the problem-solving abilities of people with disabilities. We've been figuring out accommodations and solutions for as long as we've needed to and that's been something we're really great at generally. It's been highlighted that we should be included in how to make roles more accessible and inclusive and how we can adapt what we're doing to make it work from all environments.
We have not considered people with disabilities in COVID guidelines and requirements and I think that that needs to change. For example, we need masks that don't cover our entire mouth so that someone who identifies as deaf is not experiencing other barriers to lip read or ways to explain COVID-19 to people with cognitive disabilities. We need options. We should have help to clean equipment  like wheelchairs so the virus does not live on surfaces. No one has thought of these new issues prior to COVID. 
There are just so many different things that have come up that unless you're working with people with disabilities or you are a person with disabilities, you may not always think of.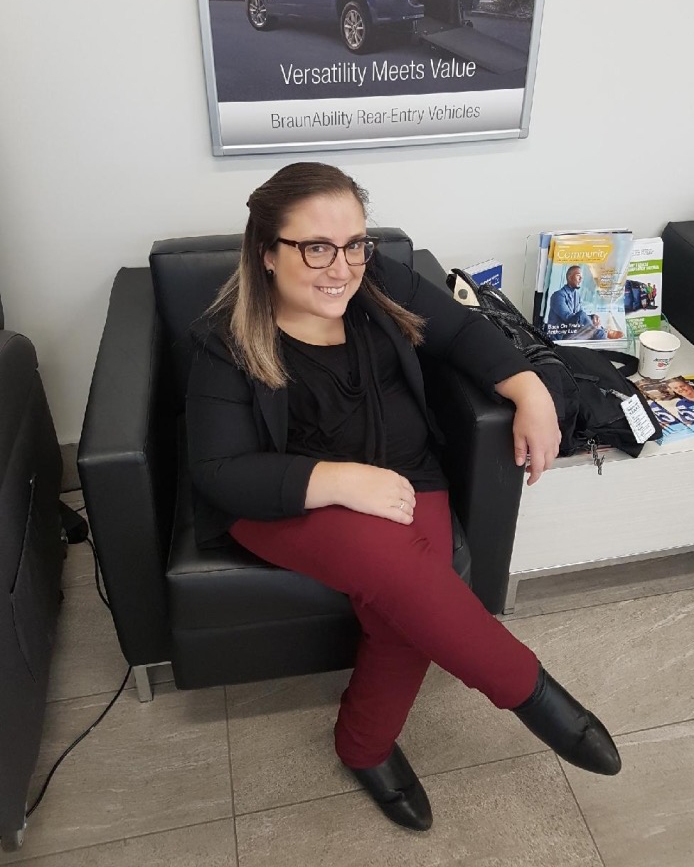 What are your thoughts on digital accessibility? 
This pandemic has highlighted for people who don't have disabilities all these tech challenges that people with disabilities experience all the time. When the digital space isnt accessible, its kind of like when a computer program isn't working. Having technical challenges with screen readers or captions because of a lack of access has been a frustrating barrier for people with disabilities daily. Often we are told to just figure it out. But it's amazing how frustrated people get now when Zoom doesn't work, and the expectations they have of their technology. It's highlighting for other people where their impatience lies and the fact that people with disabilities have dealt with barriers in technology (and other things) for so long. 
What does #AccessFromHome mean to you? 
I've been able to access from home delivery services. For me, #AccessFromHome means your ability to access the things that you need with comfort and ease. I think that that's not the same for everybody. It has been nice to be able to attend certain events from your home. You could wear pajamas, you could drink your coffee with your favorite mug in the comfort of your home. It's about being comfortable in your own environment and being able to adapt things to your needs.
– – – – – – – – – – – – – – – – –
#AccessFromHome Stories features people from the disability community and advocates and lived experiences at home during COVID-19. #AccessFromHome Stories is made possible by our Supporting Partners Government of Canada and CIBC.