Niagara Falls is one of the most popular tourist destinations in Canada, and for good reason! With its dramatic waterfalls and stunning views, it's a must-see for anyone visiting Canada. There's also so much to see and do in the area, from exploring the falls themselves to checking out the local wineries. 
Here are 5 wheelchair accessible things you should do when you visit Niagara Falls, Canada: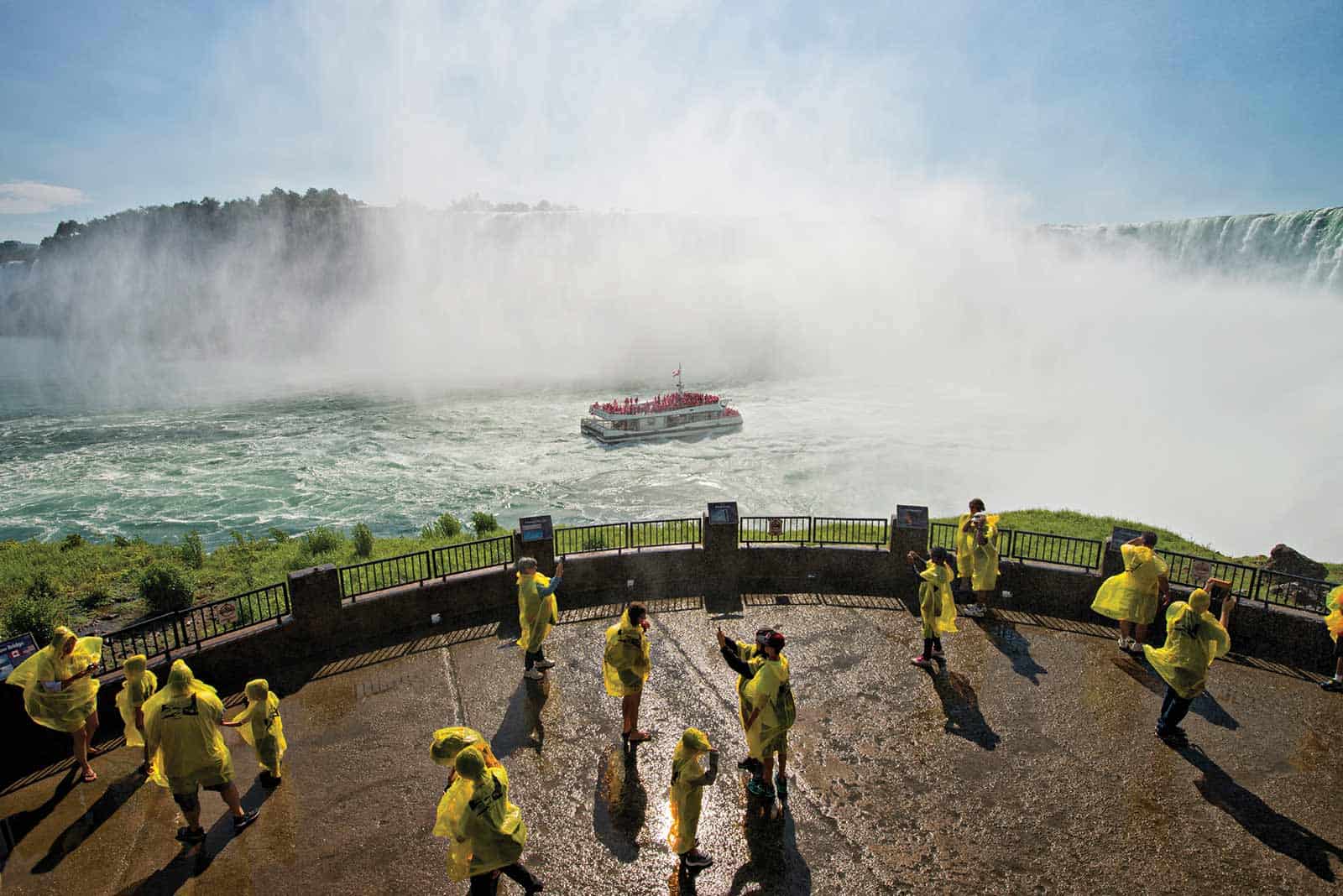 Photo Credit: Attraction Ontario
First things first — you can't go to Niagara Falls without experiencing the natural wonder for yourself! Luckily, there are many accessible ways that you can check this off your bucket list. 
If you're like me and prefer to explore on your own schedule, then I would suggest wandering around the falls on your own. The Horseshoe Falls are HUGE, meaning you will get a spectacular view from virtually anywhere, but the Niagara Falls incline railway is a great way to get you closer to the action. This tram is fully wheelchair accessible, costs only a couple of dollars, and will take you from the Fallsview Tourist Area (where all the hotels are) down to the base of the falls and the visitors center. It is open all year-round and offers spectacular views no matter the season. 
If you're looking for a little bit more adventure, then check out the HornBlower Cruise or the Journey Behind The Falls. The HornBlower is a 20-minute boat cruise that will bring you face-to-face with the famous Canadian Horseshoe Falls, while Journey Behind the Falls gives you a unique view of the Falls from below and behind (visitors descend 125 ft. by elevator, where a short tunnel gives access to an accessible observation deck located directly behind the falls). Note that you will get VERY wet during both activities, so if you use an electric scooter or motorized wheelchair, plan accordingly. I would highly suggest bringing extra ponchos or garbage bags to cover up your controller or any other exposed electronics.
Trek the White Water Walk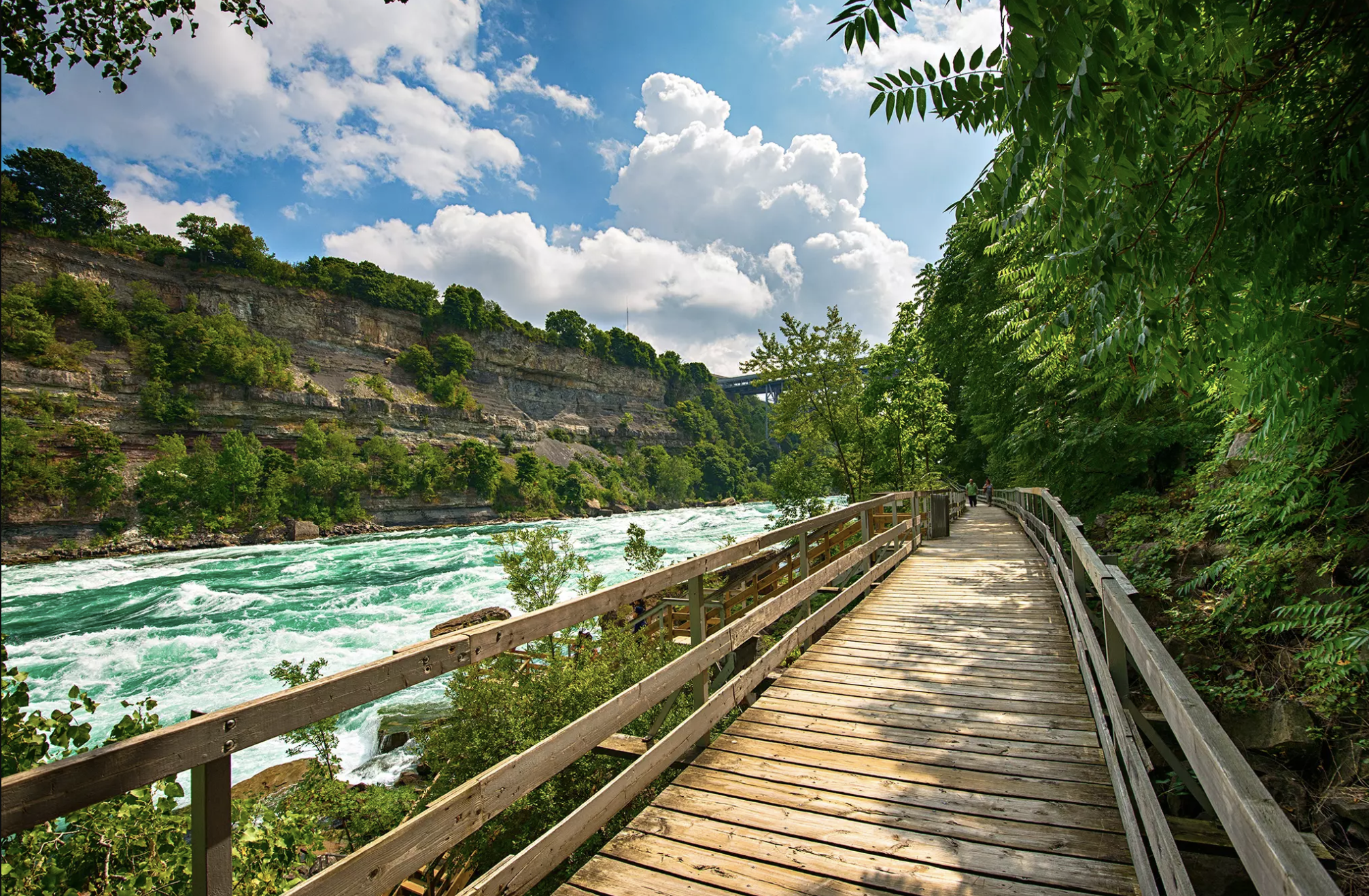 This is honestly one of my favorite things to do in Niagara Falls. At the White Water Walk, you can experience the Niagara River's Class 6 white-water rapids up close and personal. 
The White Water Walk takes you down in an elevator 70 meters, through a tunnel, and then out onto a quarter-mile boardwalk. There are 2 small viewing platforms that aren't accessible (there are several stairs going down to them) but the rest of it is completely wheelchair-friendly. This attraction boasts a great opportunity to see some of the spectacular, yet lesser seen sights in the Niagara region.
Visit the Butterfly Conservatory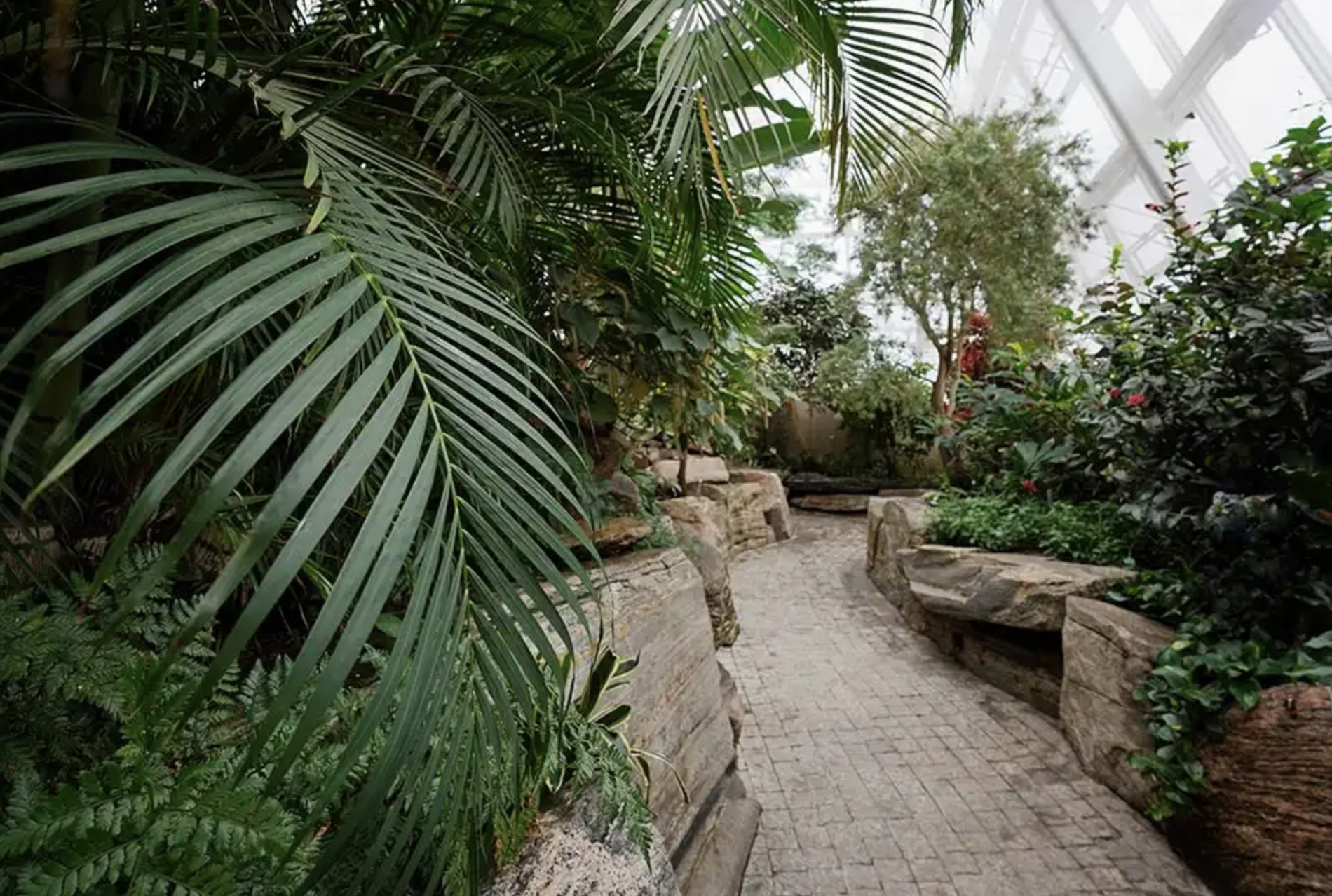 The Niagara Parks Butterfly Conservatory features over 2,000 vibrantly coloured butterflies fluttering freely in a tropical rainforest setting. The experience is self-guided and begins with a short, informative video presentation that is closed captioned. After that, you can explore the 180 meters of pathways that wind through the glass-enclosed conservatory, as well as check out the different exhibits. If you wish to have a butterfly land on you, it is important to note that butterflies are attracted to perfume and cologne, and bright colours (so wear vivid clothes). If possible, you should also try to move very slowly. The Niagara Falls Butterfly Conservatory is fully wheelchair accessible and accessible metered parking is available.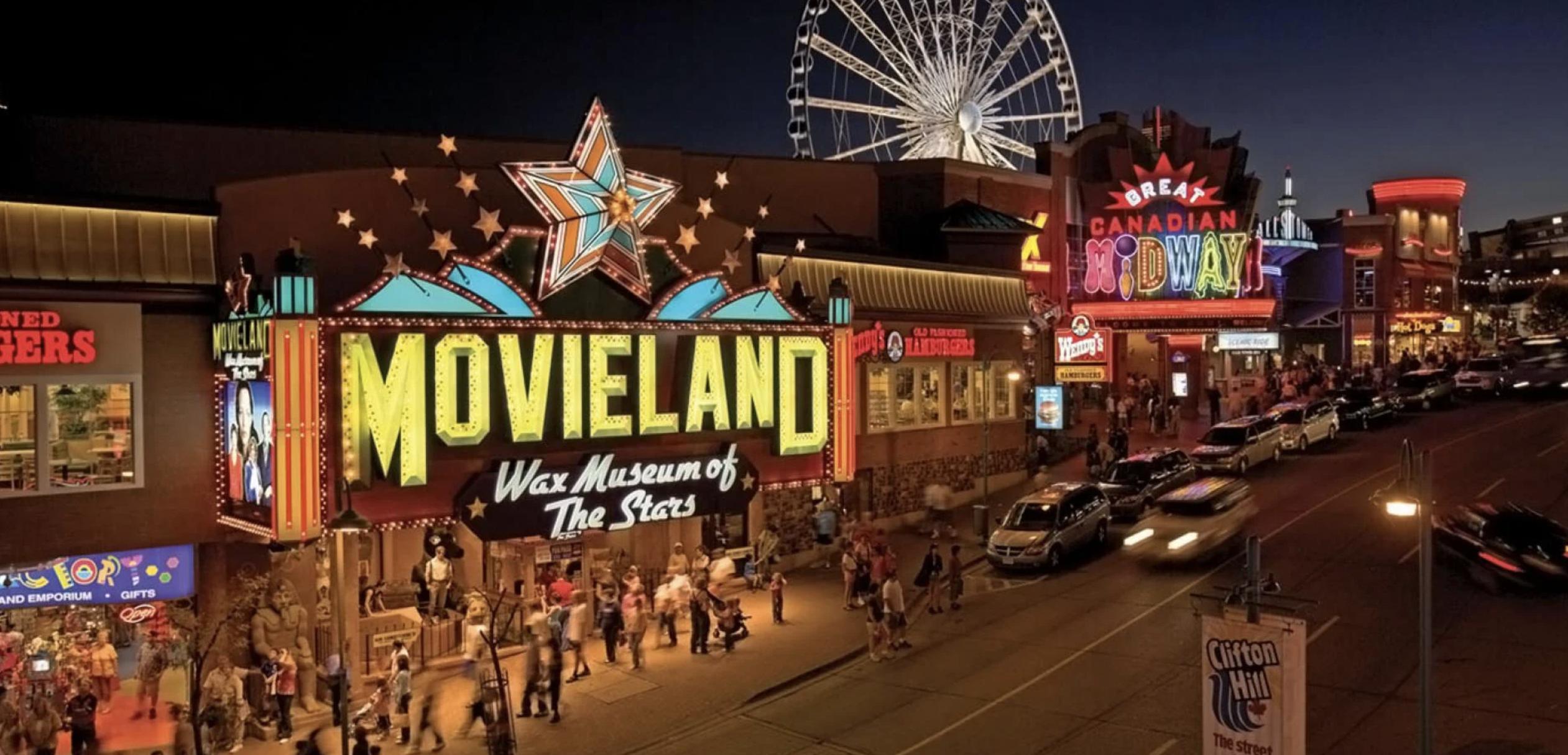 Clifton Hill is known as the "Street of Fun" – and for a good reason. It has a wide assortment of attractions like museums, haunted houses, Ferris Wheels, Dinner Theatres, Wax Museums and more. It is a great place to spend an afternoon exploring, but if you're looking for some recommendations, here are some of my personal favorites: 
Niagara SkyWheel (they have a portable ramp to enable the wheelchair users to enter the gondolas)

Ripley's Believe It or Not Museum 

MovieLand Wax Museum 

Wizards Golf
Clifton Hill also has a massive array of restaurants to check out after your exciting day of play! If you're looking for casual or family-friendly dining, I'd highly recommend Kelseys, The Rainforest Cafe, or Boston Pizza. If you are looking for something a little more lively, or where you can stick around for drinks / live music, definitely stop by Niagara Brewing Company, Niagara Distillery, or The Beer Garden (only open during the summer months).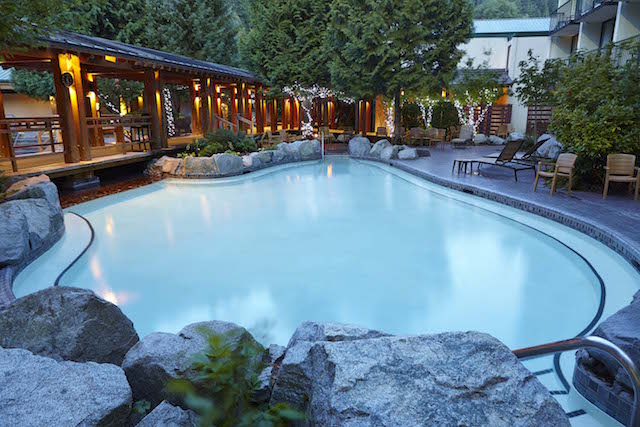 If you're in Niagara Falls Canada, you should schedule a day of wine tours in the neighboring town of Niagara-on-the-lake. There are plenty of great wineries in the area, and the scenery is picturesque no matter the season. I personally love to be warm so visiting in the summertime is my favourite, but the region does hold a spectacular ice wine festival every winter if a snowy adventure is up your alley! 
If you have your own vehicle (and a designated driver, of course) I would recommend touring the wineries yourself so you can pick and choose what vineyards you want to visit. AccessibleNiagara has put together a list of accessible wineries that can help aid in your selection. Alternatively, if you're looking for a full-service tour, I recommend booking in with Dannel Transportation. They have wheelchair accessible tour buses equipped with lifts, and they have 4 wine tasting experiences for you to choose from based on preference. I did their Wine & Lunch tour a few years back and had a fabulous experience with the itinerary they selected.
Do you know other accessible places to relax? Let us know by adding it to the AccessNow app!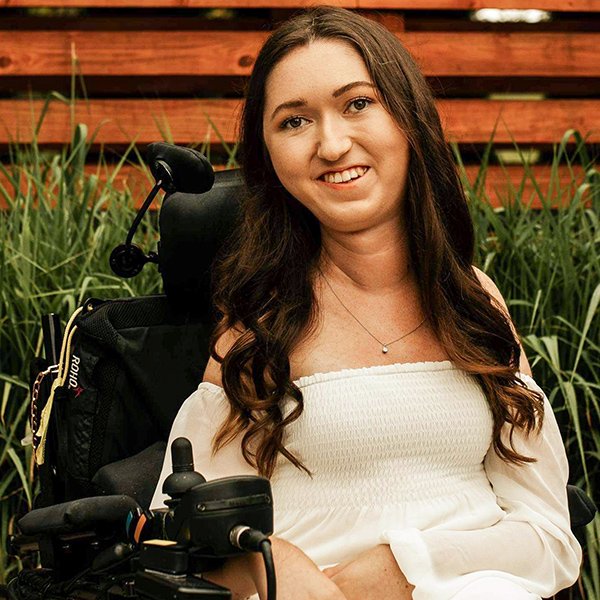 About the Author
Tori Hunter is a writer and travel enthusiast, passionate about redefining the way we view accessibility and the disabled experience. She has worked alongside numerous organizations to help dismantle access barriers, and in her free time, she likes to share her adventures as a wheelchair user on her Instagram @torihunter.blog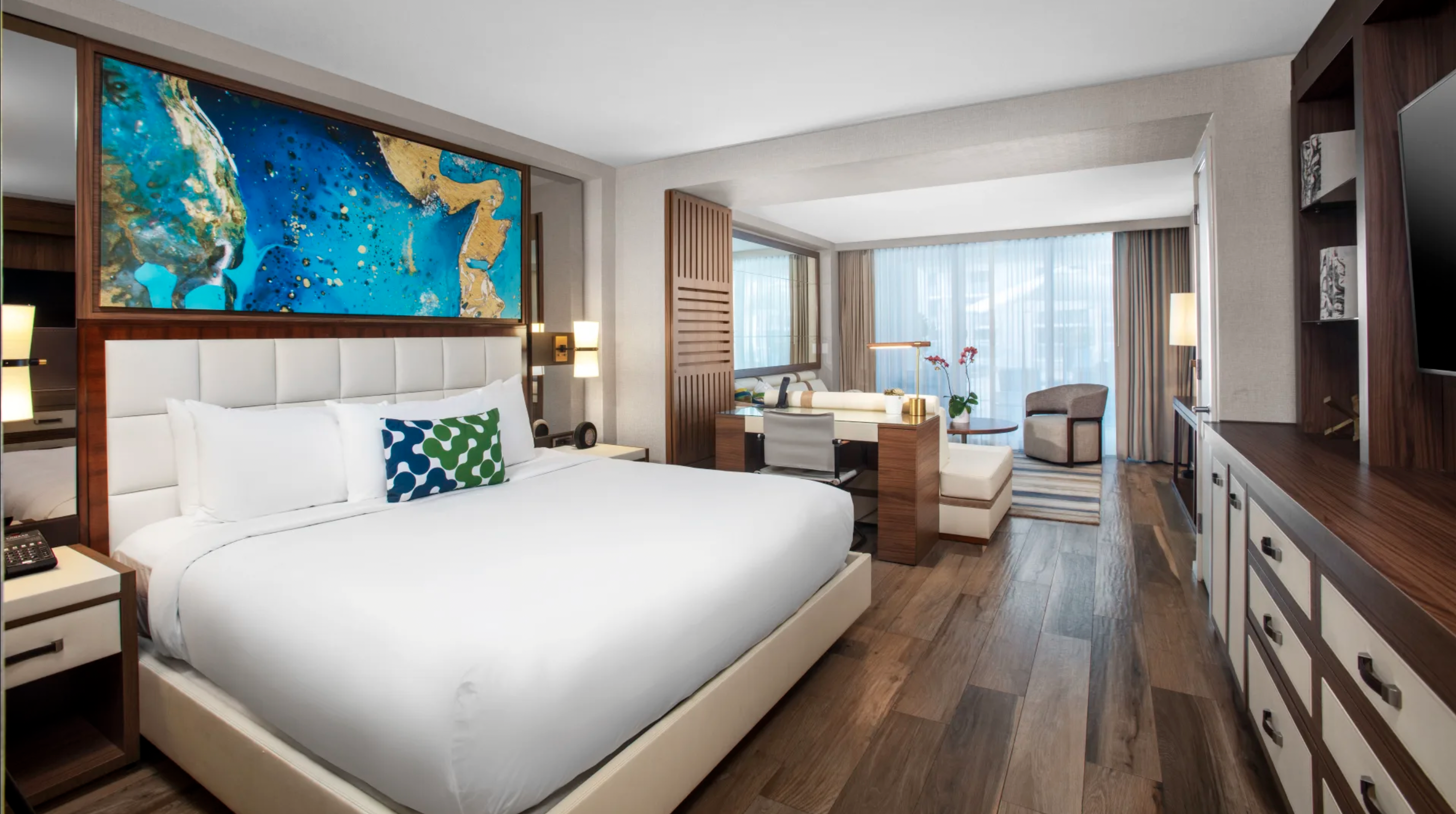 Fort Lauderdale, Florida, is a vibrant city known for its stunning beaches, lively atmosphere, and a wide array of attractions. If you're planning a trip to this sunny destination and require accessible accommodations, you've come to the right place. In this blog...