It's no secret that Canadian winters are among the most brutal. They're dark and cold and they drag on into the long-anticipated launch of spring, with ice and snow often still covering the ground. 
This time of year, Seasonal Affective Disorder is known to impact many people who long for warmth and sunlight. Throw a disability into the mix, and you've got a number of already-existing challenges that are amplified in snow and cold weather; heavy layers that further restrict mobility, icy, slippery pathways that demand extra caution, snow on the ground and frigid temperatures that make it unbearable to be outdoors for mere minutes. 
With the right self-care methods, we can all have a happier winter.  Here are some self-care tips to keep you content during the cold months:
Keep Your Hands Warm with Wheel-Friendly Gloves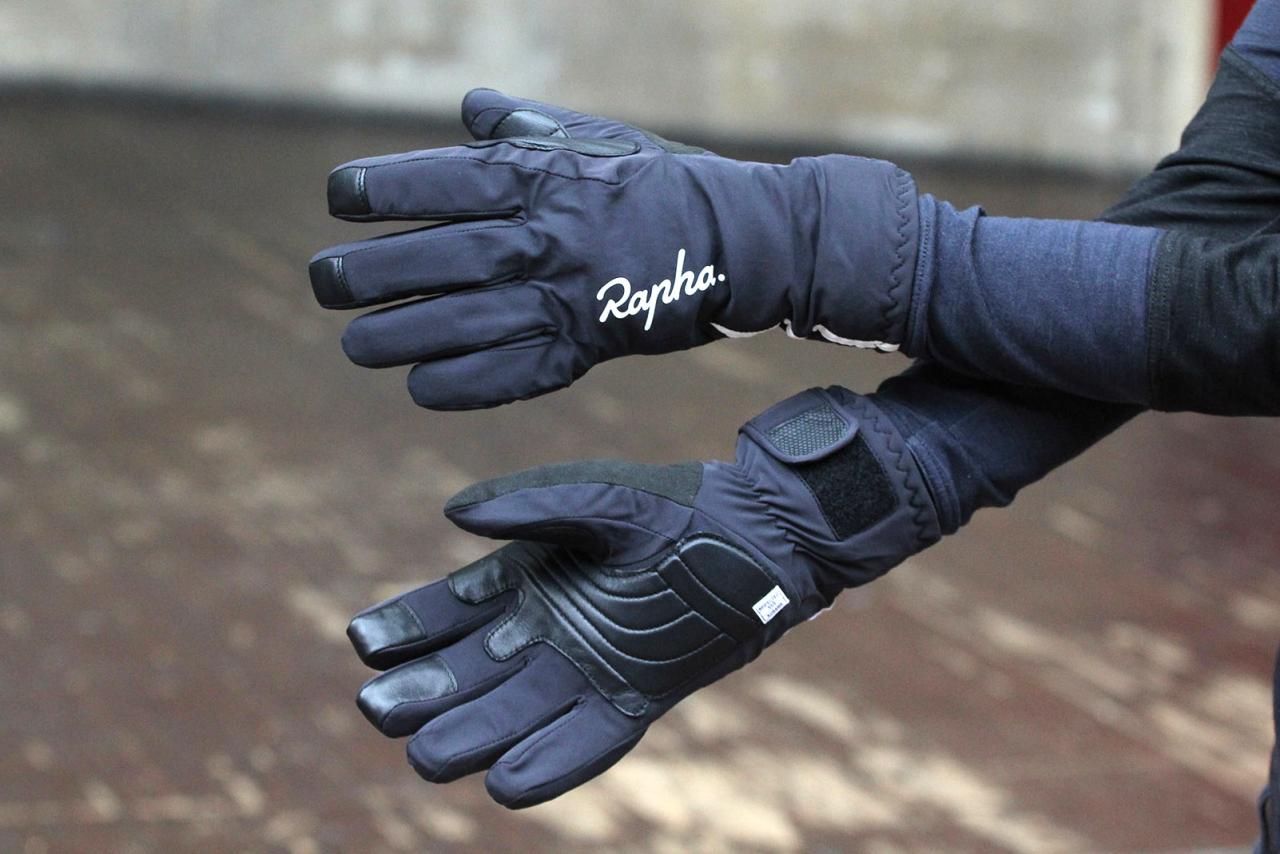 As a wheelchair user, one of my winter pet peeves is the feeling of wet wheels after navigating snowy or icy grounds. It makes it harder to control my chair, and my hands get extra cold. Finding the right pair of gloves can be a lifesaver when it comes to using a wheelchair in the winter, but it might take a bit of browsing before you find what works for you. 
I find that gloves with a leathery texture are a good option for me, because they don't impact my ability to grip my wheels properly. I also enjoy using a pair of touchscreen gloves that warm my hands while I navigate the outdoor world, and allow me to access my phone easily at the same time. 
Whether you use an assistive device or not, warm hands are crucial and a good pair of gloves might just help you enjoy being outdoors more often.

Sunlight, Fresh Air and Vitamins 
With sunlight being so limited in the winter, it's important to absorb as much of it as possible. Sunlight provides us with much needed Vitamin D, which helps to boost mood, bone health and the immune system. 
To avoid Vitamin D deficiency, try to get outdoors at least once a day for some fresh air and sunlight. Crisp air is great for mental alertness and the winter sun is comforting in the midst of the cold air. 
Naturally, there will be days where you'll want to hibernate from frigid conditions and avoid them altogether, so make sure you stock up on all your essential vitamins and supplements to help you function at your best even indoors.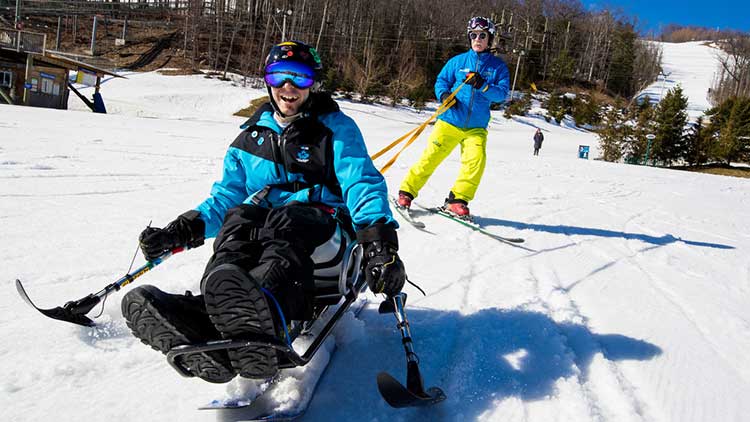 The winter months, especially around the holiday season, have many fun events and activities that can be enjoyed by all. Plan an outing with friends or family and enjoy some of the festivities that the winter has to offer. 
Winter activities can include drive-through light shows, dining on a heated patio, winter sports like skiing or sledding, soaking in an outdoor hot tub, and playing in the snow (no matter how old you are). 
Try an Epsom Salt Bath or Heating Pad After Exposure to the Cold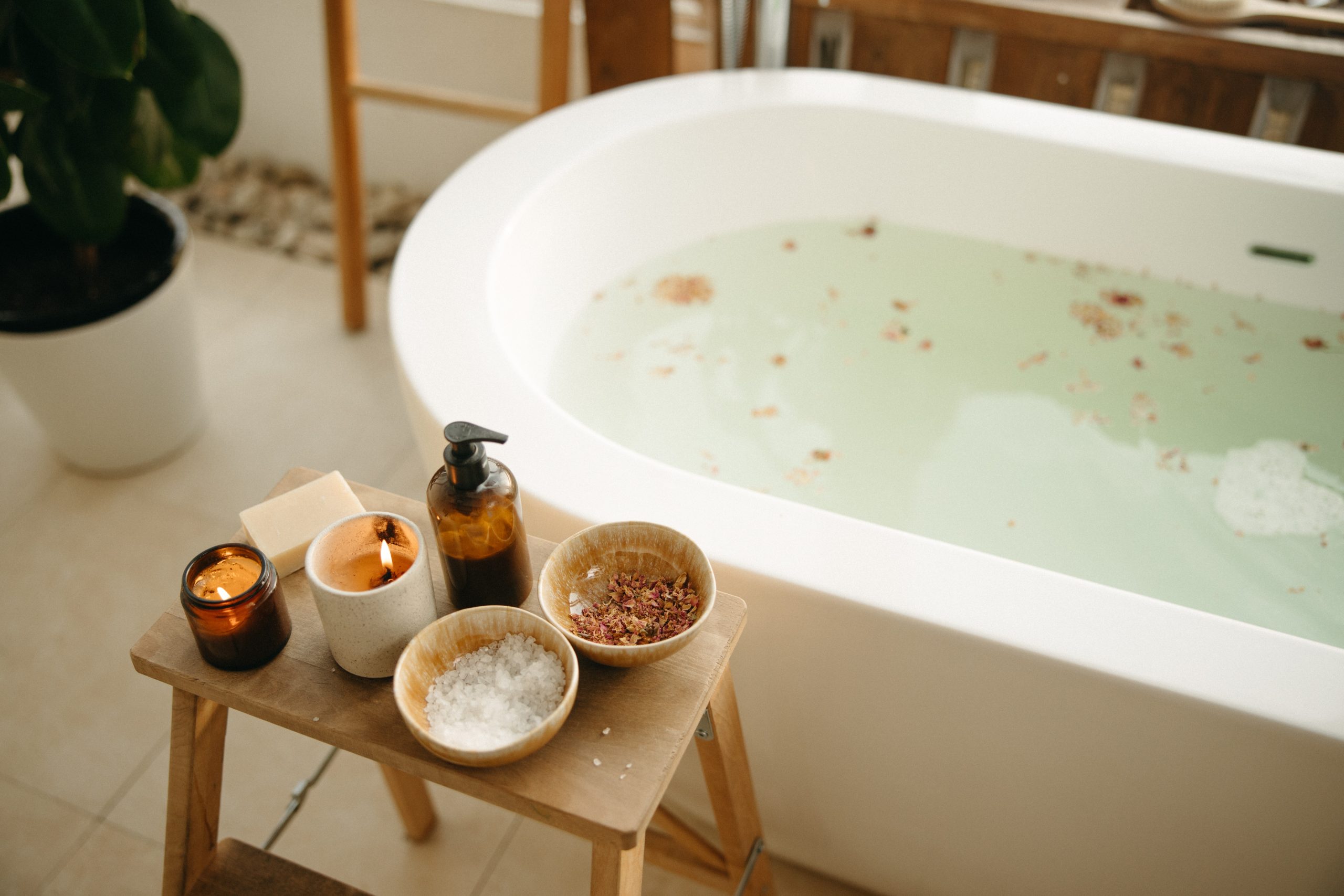 Being exposed to the cold for long periods, especially with limited mobility, can be quite painful. Try soaking in an epsom salt bath after being in the cold, which is known to help alleviate soreness and pain, soothe dry skin and reduce stress.  
If you don't have access to a bathtub, try a heating pad after a warm shower, which can be another great way to soothe aches after exposure to the cold. Make sure you take caution using heating pads, as they can cause burns and injuries if not careful.
Lay a Sheepskin or Warm Blanket on your Lap
Did you know that the wool in sheepskin blankets has temperature regulating properties that can help keep you warm? They are also hypoallergenic and a great winter accessory to place on your lap when you're outdoors for extended periods of time. If you use a wheelchair, a sheepskin blanket can level up your winter game and keep your legs warm.
You may opt for a weighted blanket instead, which uses deep pressure stimulation and is even known to produce the mood-boosting hormone, serotonin.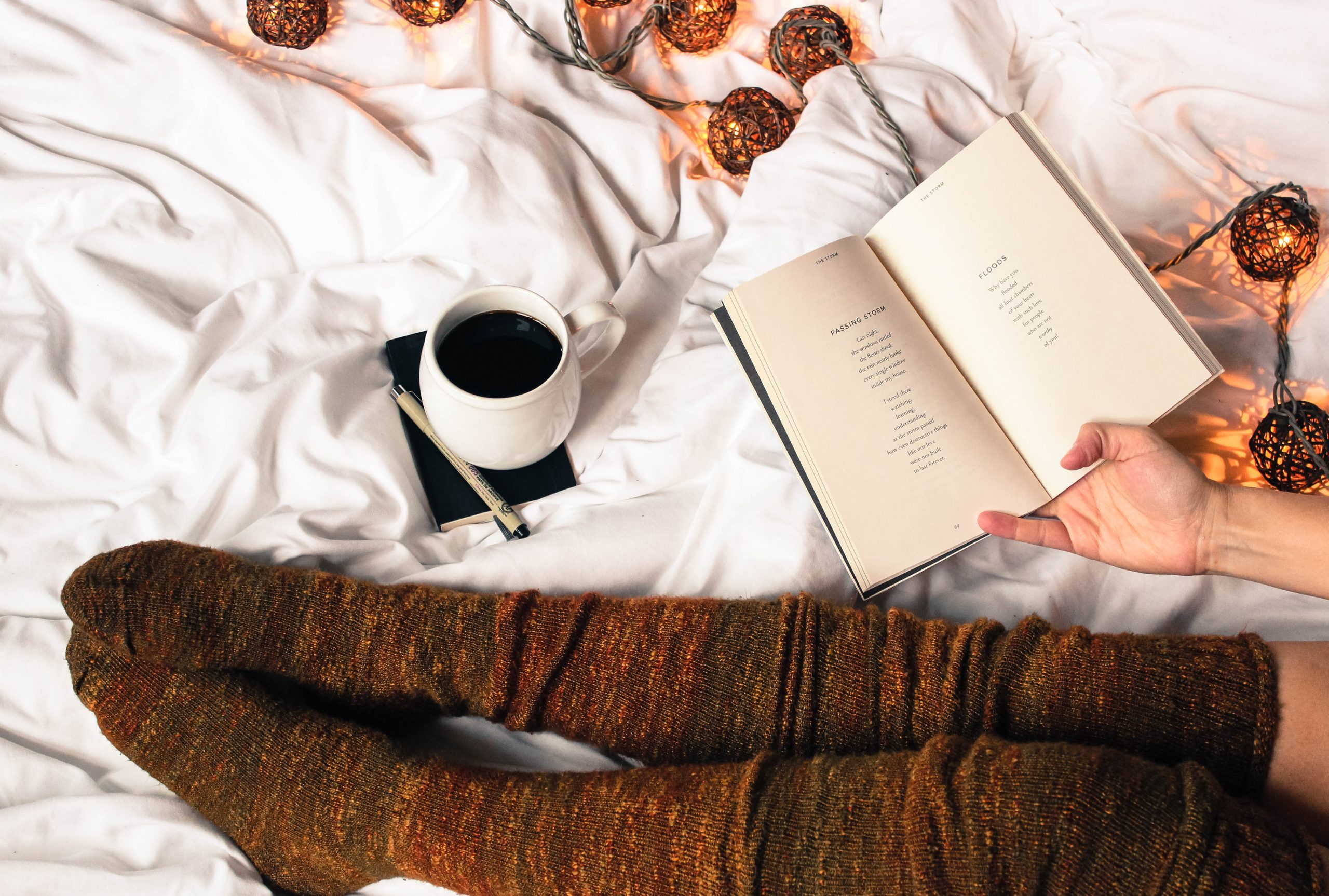 Get nice and cozy and enjoy some hibernation time; take out the fluffy blankets and sweaters, along with your all-time favourite movies, music and books. Make a cup of hot cocoa and watch the snowfall through the window. Try a new recipe. Plan a pajama get-together with your closest friends. Make some art. Launch that YouTube channel you've been daydreaming about. Journal to reflect on your thoughts and state of mind. 
There are endless ways to stay occupied and entertained from the coziness of our homes. 
Plan Ahead for Winter Challenges
One of winter's inconveniences with a disability is that mobility devices tend to break more easily and take a longer time to get repaired with many service technicians being off for the holidays. 
If you know the most common ways your equipment breaks and have solutions for it at home, prepare in advance. I use a wheelchair with air tires, and the most common breakdown that I face in the winter is punctured tires from salt on the ground. I'll be stocking up on tire tubes, which my family members are equipped to replace, and this will hopefully reduce any extra winter stress. 
Think about what your major winter obstacles are and make a list of ways you can prepare in advance to diffuse your stress levels.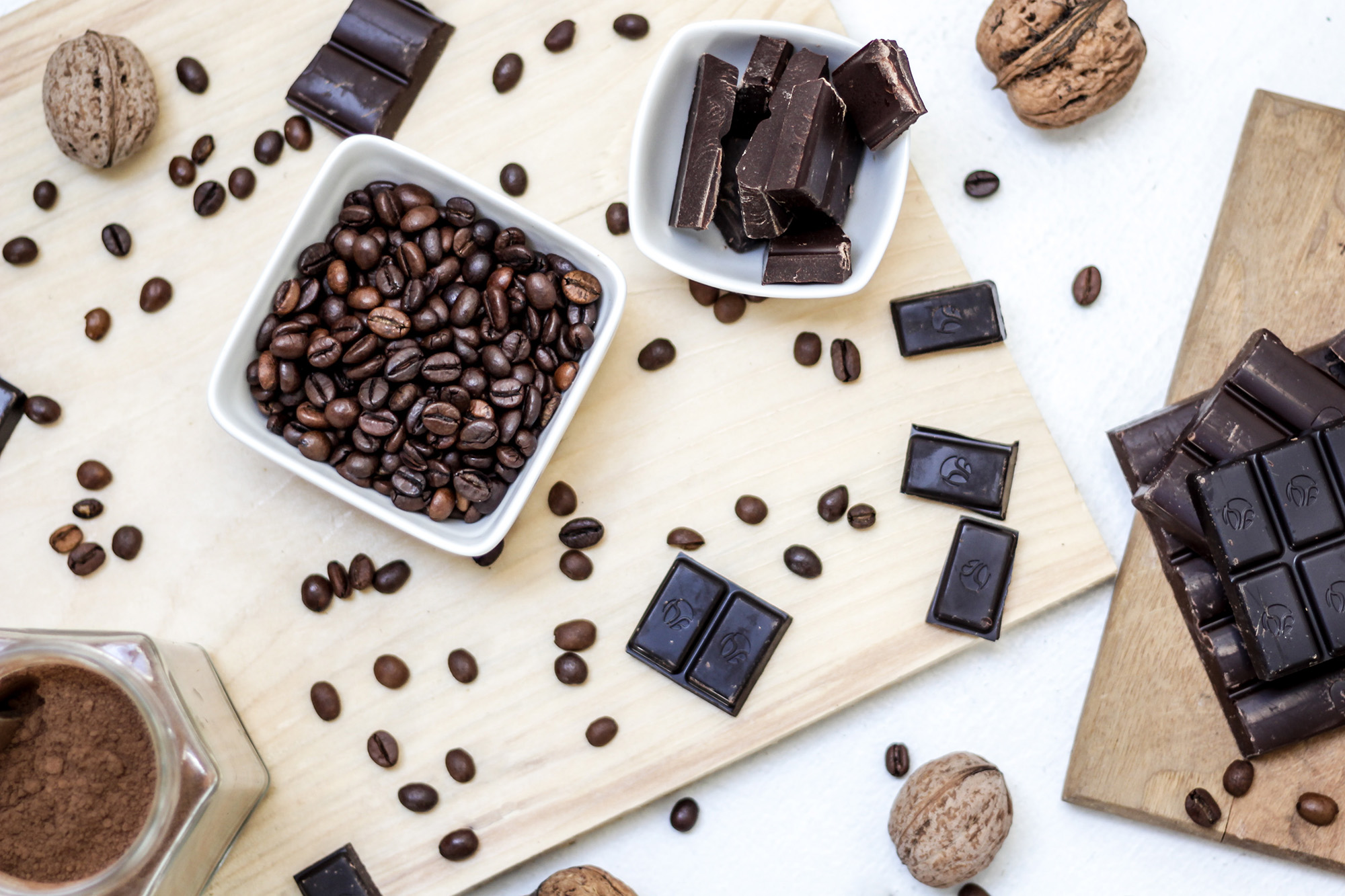 Cold weather and more time indoors can make it tempting to eat foods that are high in sugar and are thus a source of comfort, and while enjoyment is important, so is balance. 
A healthy diet can help improve our mood and keep us healthy during the winter. Be sure to add lots of fruits and vegetables to your everyday meals, along with protein sources for energy and plenty of fluids. 
Some foods that are known to boost mood include fatty fish like salmon, bananas, oats, berries and dark chocolate. The good news is that coffee is also a mood-booster, so if you're a caffeine lover, feel free to implement it into your self-care routine this winter. 
Improve your Quality of Sleep
Having a proper sleep routine is crucial during the winter, as oversleeping can induce migraines and depression, 
To improve your quality of sleep, get into the habit of going to bed and waking up at a regular time. Avoid using your smartphone before bed which can keep you up for hours scrolling social media, and if you can, try using a traditional alarm clock in the morning instead of your phone's alarm; by grabbing your phone first thing in the morning, it is easy to get distracted and start scrolling on Instagram and TikTok.
For optimal sleep, make sure the air quality in your bedroom is good. In the winter, my room gets extremely dry, which makes it difficult for me to breathe easily, so I have a humidifier that helps me sleep more peacefully. Adjust your surroundings as you see fit. 
Plan an Activity that has Indoor and Outdoor Options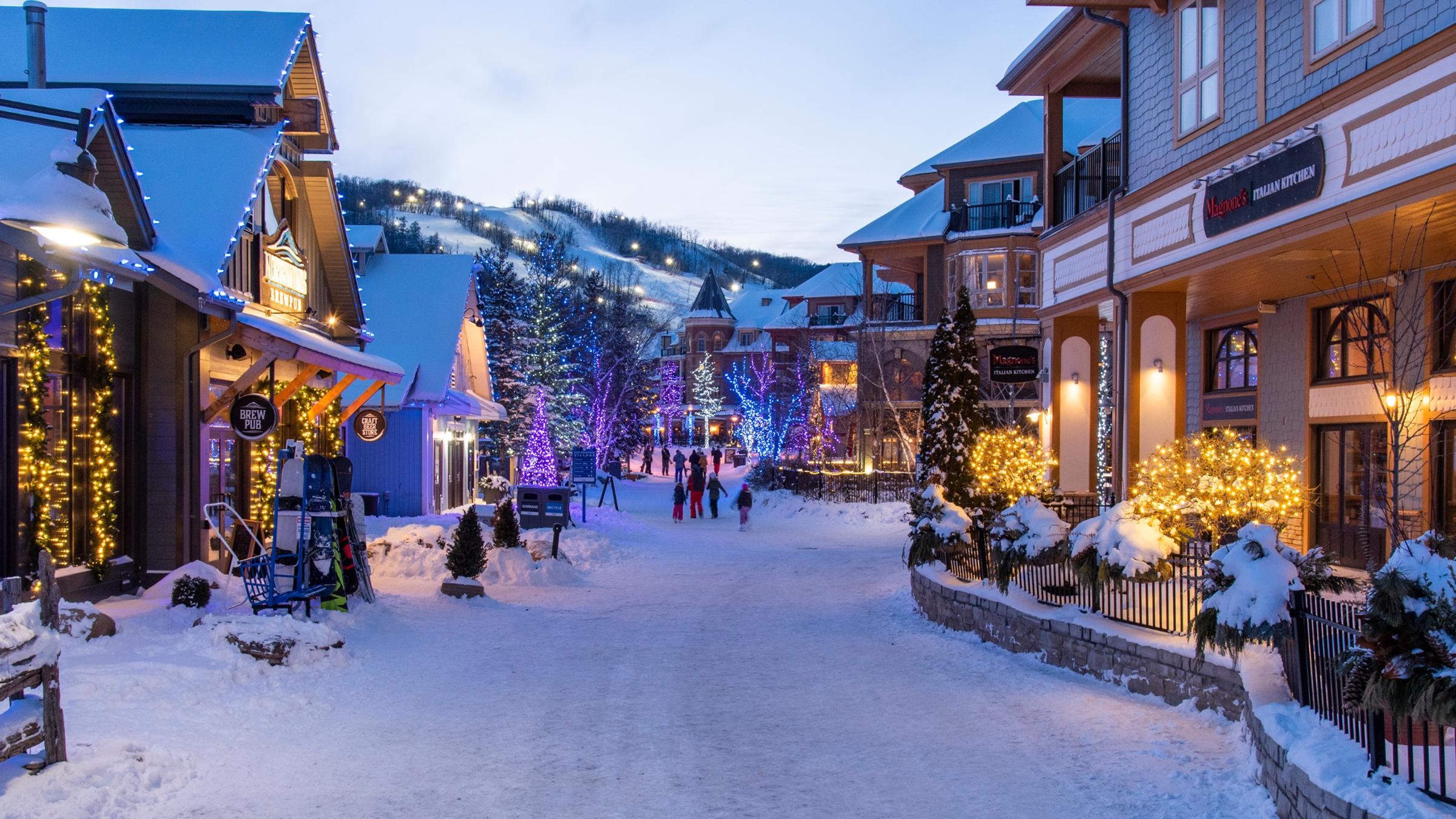 When there is an option to warm up indoors, winter activities can be enjoyed by everyone, so planning activities where both indoor and outdoor spaces are available is an excellent way to make the best of winter. 
Ski resorts are a great option that offer a mix of indoor and outdoor space, so whether you want to hit the slopes or just lounge in the cafe while enjoying the wintry views with a beverage, this may be a great option for you. 
Finding indoor space options where you can retreat in case you need a break during an outdoor activity can be a helpful way to refuel and regain some heat.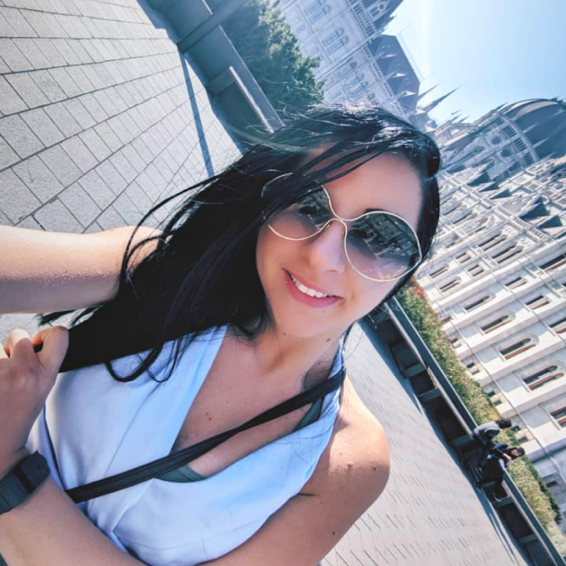 About the Author
Nikoletta Erdelyi is a writer and poet from Toronto, fascinated by how we make meaning for absurdity. She is a philosophy nerd who loves to cook, collect fragrances and write poems about the unique bits of consciousness.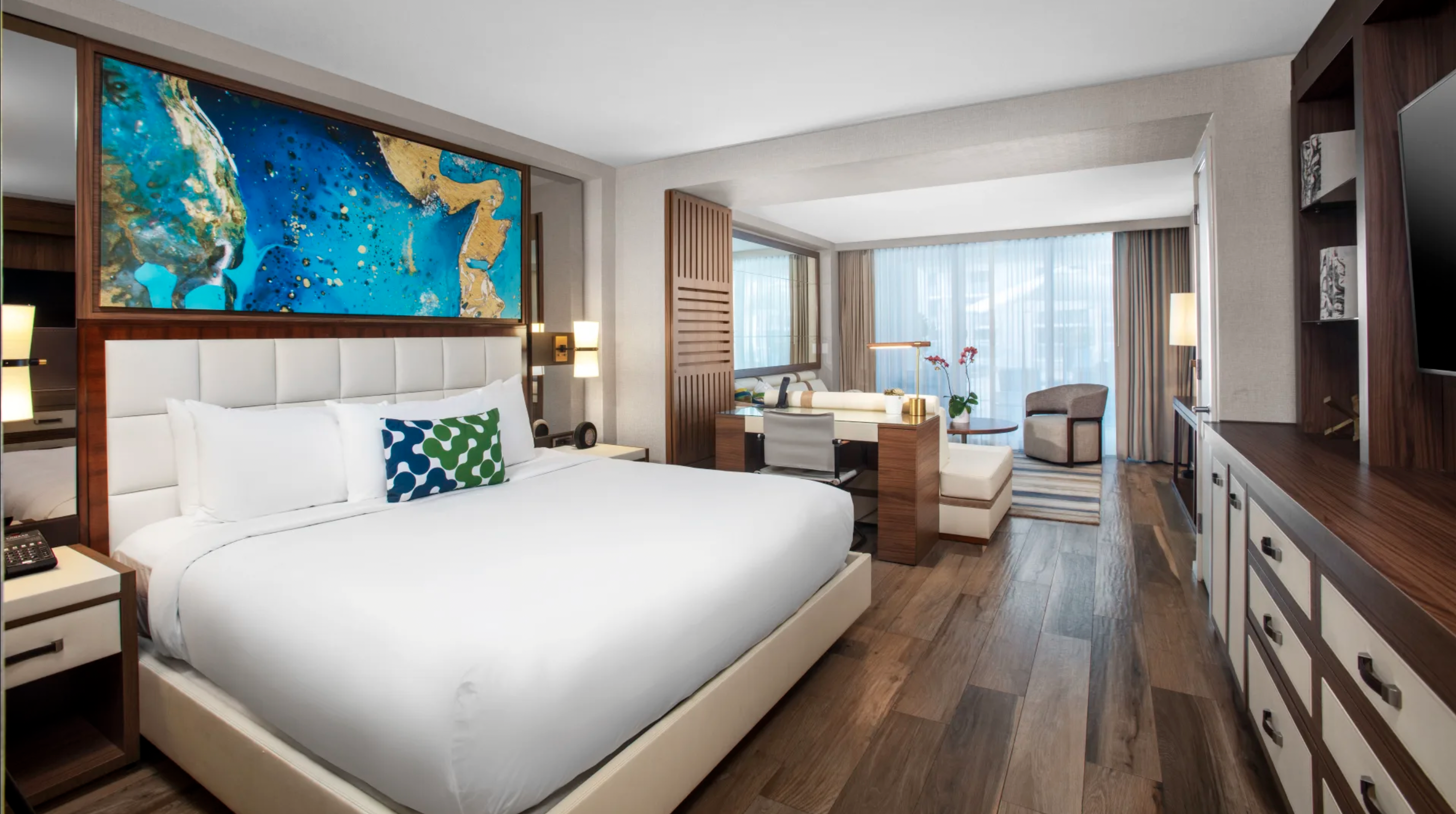 Fort Lauderdale, Florida, is a vibrant city known for its stunning beaches, lively atmosphere, and a wide array of attractions. If you're planning a trip to this sunny destination and require accessible accommodations, you've come to the right place. In this blog...