There are several things that I need you to know about Budapest. First, that it's home. I was born in Hungary in the very early nineties – I listen to the timeless classical violin that comes from there, taste the flavors of my culture regularly and speak fluently in my mother tongue to this day. Second, that despite its hauntingly beautiful, castle-filled streets, it is not the most accessible city for a wheelchair user to wander through. And third, that it's my soul city – like any great love, it's one of those things that I can't describe in words alone, because it transcends logic and everyday language and demands instead to be felt. 
Budapest is one of Eastern Europe's most underrated travel destinations, but the word is spreading quickly, and travel enthusiasts are catching on. This visually captivating city has a mix of Roman, Gothic, Renaissance and Baroque architecture and is famed for its thermal springs that are as aesthetically pleasing as they are relaxing. 
While many of Budapest's buildings date back to the 13th century, accessibility has improved tremendously in recent years, and although a trip to Hungary won't come without some challenges, locals are often friendly and helpful and the accessible bits are well worth it. 
It may also help to know Budapest's best kept secret: compared to the ultra-popular destinations of Europe, it is extremely affordable. So let me help you plan an unforgettable accessible trip to my soul city.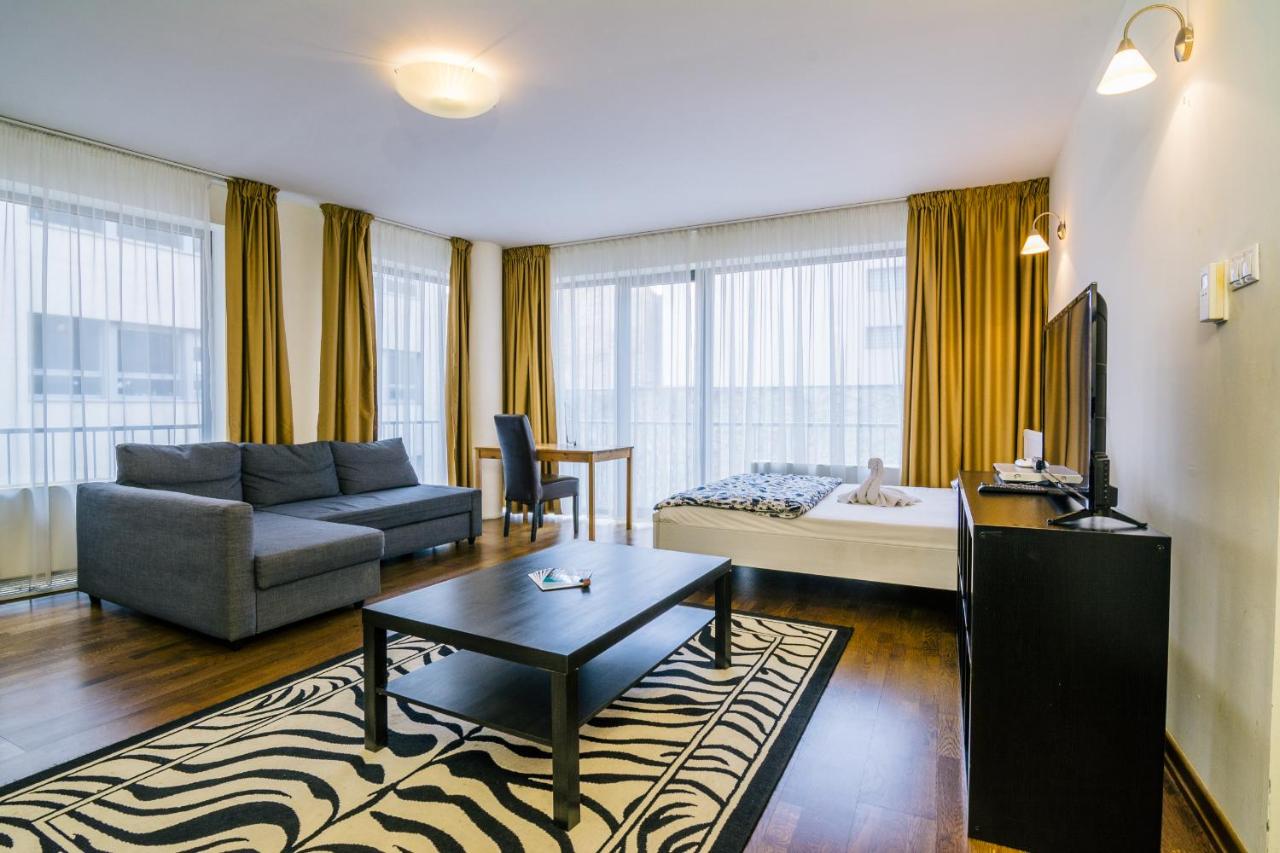 Photo Credit: Booking.com, Luxury Downtown Apartments
Luxury Downtown Apartments
Luxury Downtown Apartments may sound extravagant and pricey, but don't be fooled by its name. In 2019, when I stayed in Budapest with a friend, we were able to book an extremely affordable one bedroom apartment at this hotel. It was accessible, spacious, came with a fully equipped kitchen and luxurious amenities available 24 hours, including a fantastic pool, hot tub and fitness centre. Our apartment also came with a Juliet balcony that overlooked a small courtyard.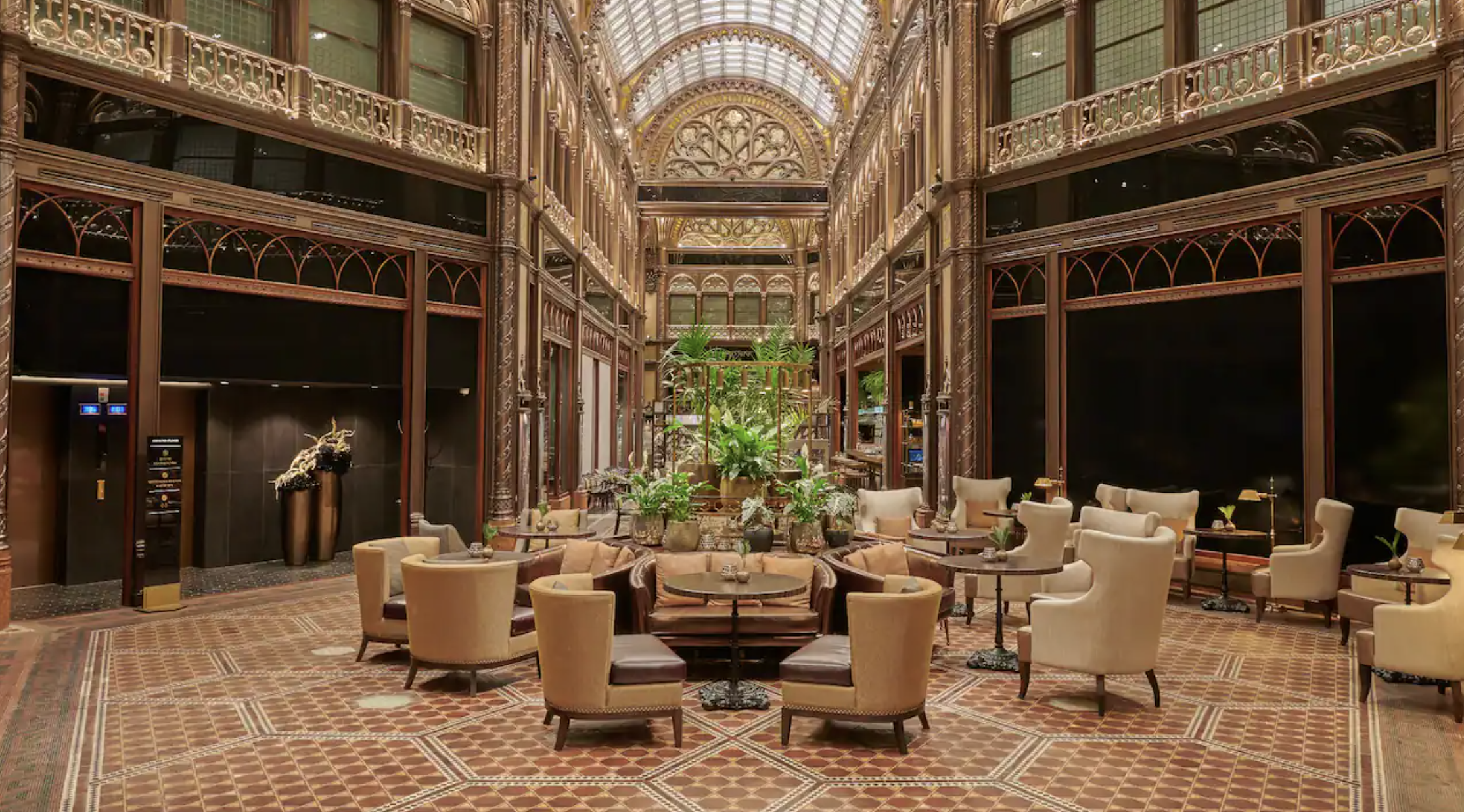 Párisi Udvar Hotel, Hyatt
If you are feeling extravagant and want to experience a luxurious hotel stay, look no further than Hyatt's Párisi Udvar Hotel. From the moment you enter, you will feel like you have been transported back in time and into an architectural wonder that resembles a Parisian courtyard. Guests can book accessible rooms and suites and the hotel is equipped with elevators and accessible entrances. A spa is available on site, along with a pool facility, and the rooms overlook the Danube river. 
Art'otel is a great option for your stay if you're looking for a modern spot with great views of the city. It is central and has a variety of accessibility features, including accessible entrances and restrooms as well as a wheelchair friendly lobby that is spacious and easy to navigate. Rooms feature unique artwork by Hungarian painters.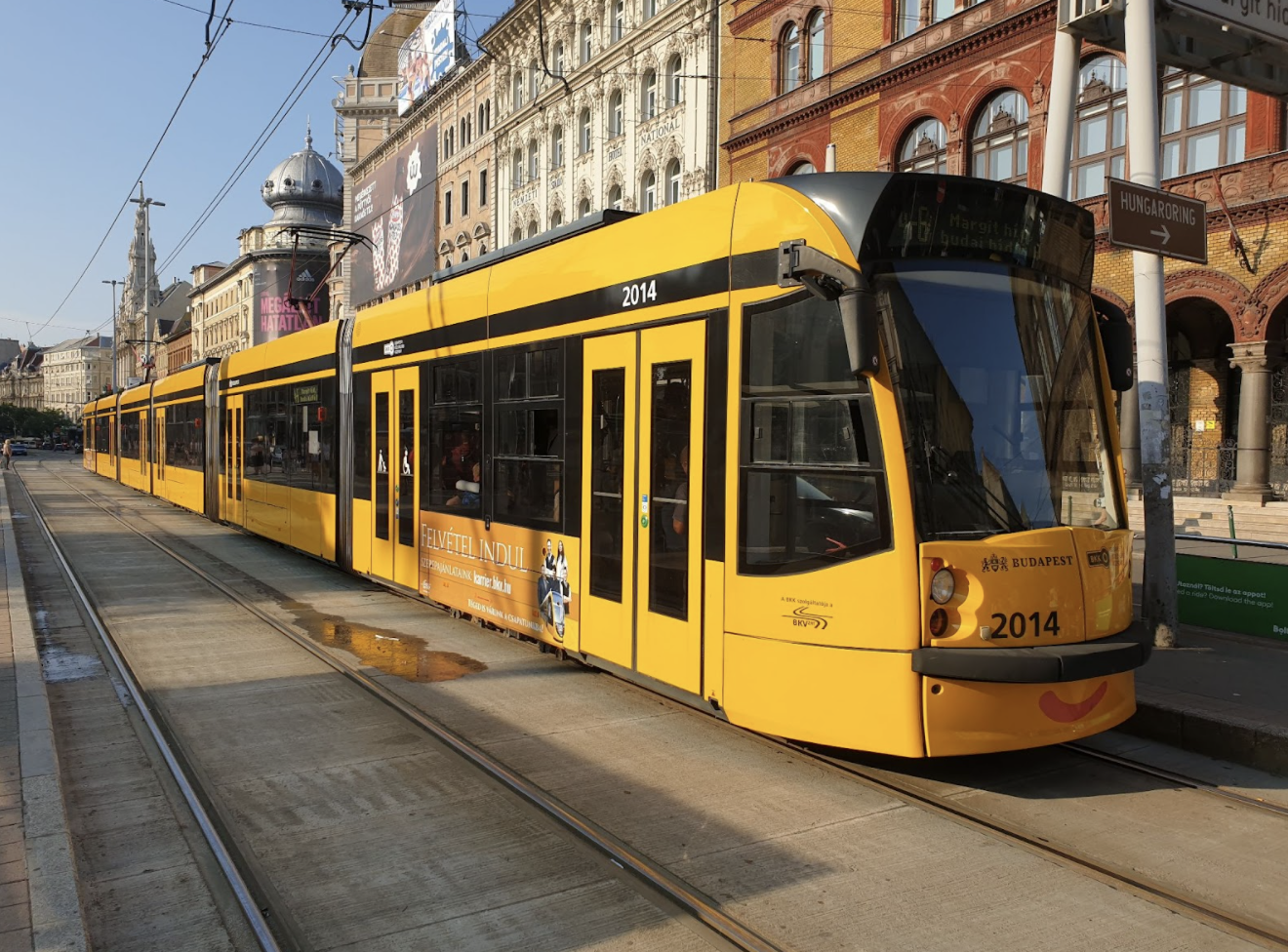 One of the best surprises of my last visit to Budapest was that public transportation is reasonably accessible. While some buses and streetcars are older and unable to accommodate people who use a wheelchair, there are plenty that are newly designed and accessible for those with disabilities. Fun fact: prior to 2019, I had never been on a streetcar before, not even in Toronto, so I thought it was neat that my first time riding one was in my home country.
Walking or Wheeling Around
Many locals opt for walking from place to place, so if you like the idea of enjoying the street sights, walking or wheeling around Budapest is doable and fun. If you use a wheelchair like I do, keep an eye out for broken glass on the ground, especially on quieter streets. I came close to sustaining a flat tire. Keep in mind that curb cuts may not be as well designed, so you may need to maneuver your chair over a small curb every now and then. That brings me to my next point – cobblestone is ever present, but so are ways to go around it.
Hungary has a vast and rich cuisine. With our national spice being paprika, we make an endless variety of hearty soups and stews, but we also indulge in carbs and fried stuff. Also worth mentioning is Palinka, a traditional and strong fruit spirit, and our national ice cream flavour, Puncs, a blush pink gelato reminiscent of rum and raisin. Luckily, vacation calories don't count, so if you find yourself in Budapest, check out these spots for some local flavor: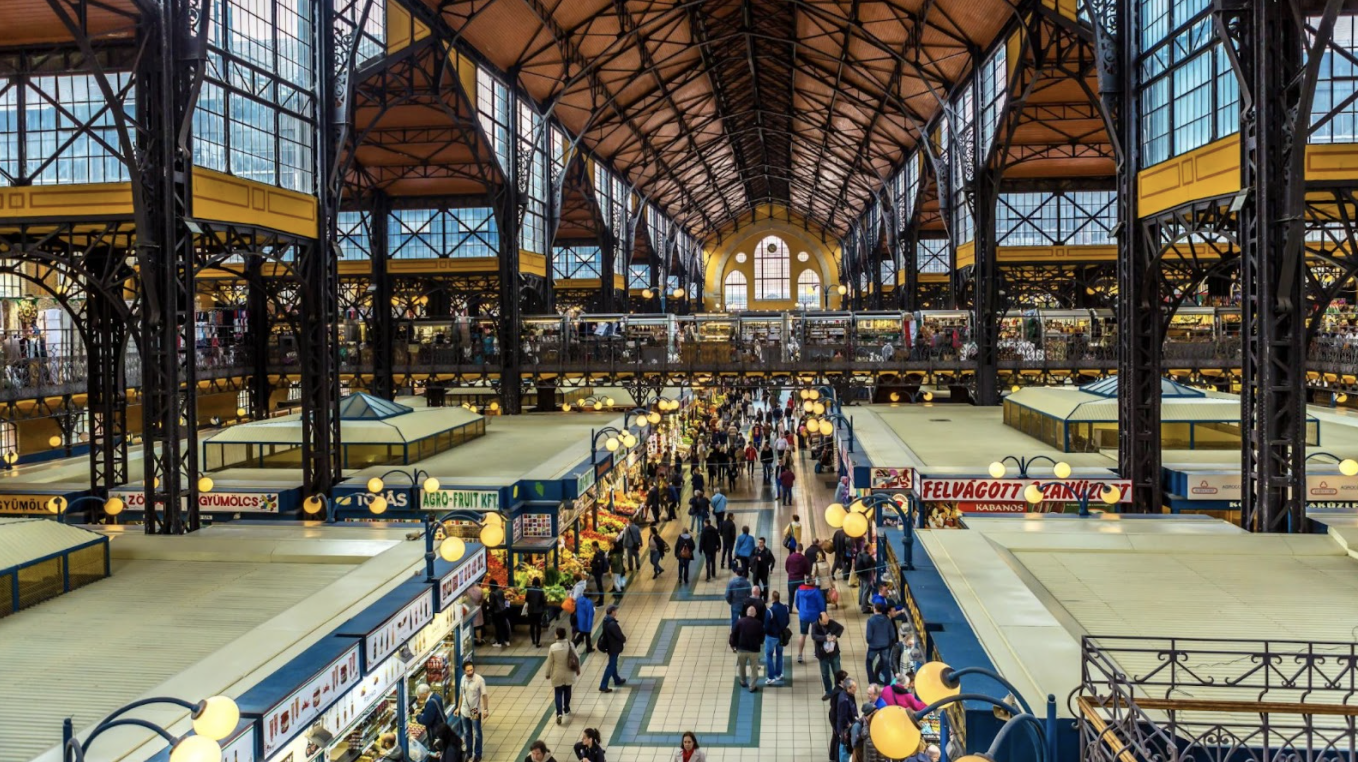 Hungarians adore markets. Locals stop in daily to buy fresh produce and meat or to have a quick snack. The Great Market Hall is a terrific spot to visit for breakfast or lunch and to try a wide selection of traditional Hungarian foods. While the main floor is a traditional market, the second floor, which can be accessed by elevator, has a dozen or so kiosks that specialize in the classics. Try traditional goulash, stuffed cabbages, or chicken paprikash. Better yet, try a classic pastry like kakaos csiga – literal translation: cacao snails – picture a cinnamon roll, but with chocolate.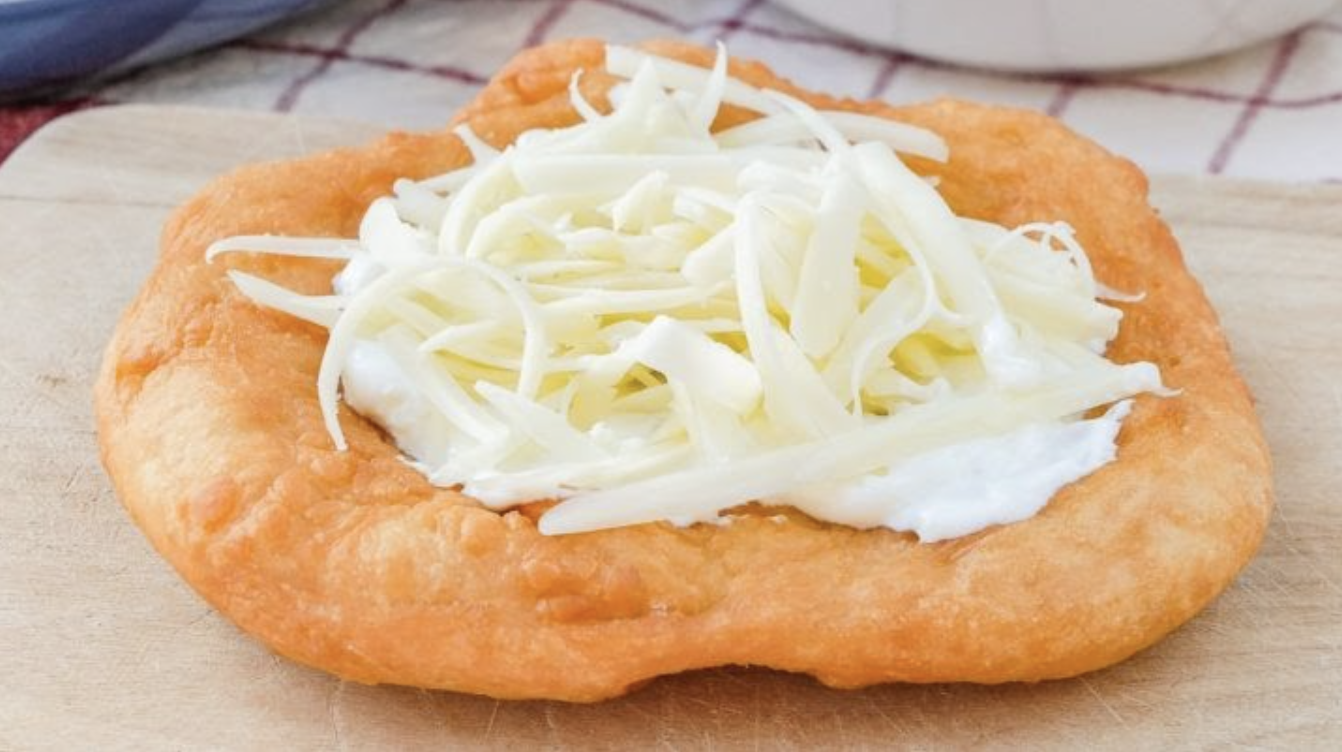 Photo Credit: Recipes from Europe
The go-to place for street food is Street Food Karavan, a trendy outdoor spot that features food trucks with modern Hungarian street food. A must have food item is langos, a kneaded and deep fried savoury treat which can be had both as a meal or a small snack. Traditional toppings include sour cream, grated cheese and garlic, but there are no rules to consuming this sinfully delicious snack and it can be customized as much or as little as you want.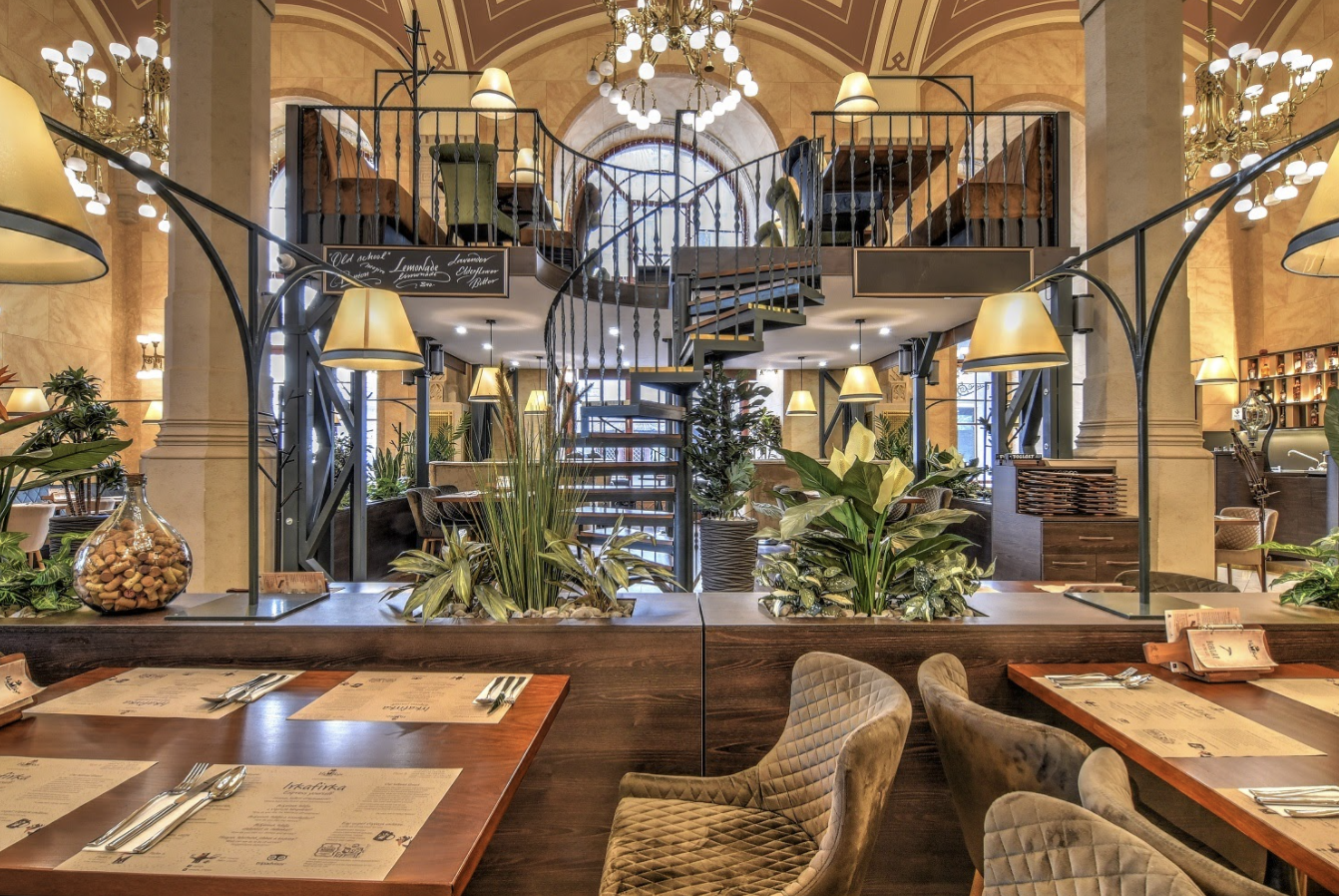 If you only make it out to one restaurant in Budapest, I highly recommend making it VigVarju. The stunning interior is only matched by its menu, offering Eastern European classics like schnitzel and dumplings as well as western items, like steak. It is accessible via ramp and despite its lavish interior, dining out in Budapest is reasonably affordable, so feel free to go to a nice restaurant or two.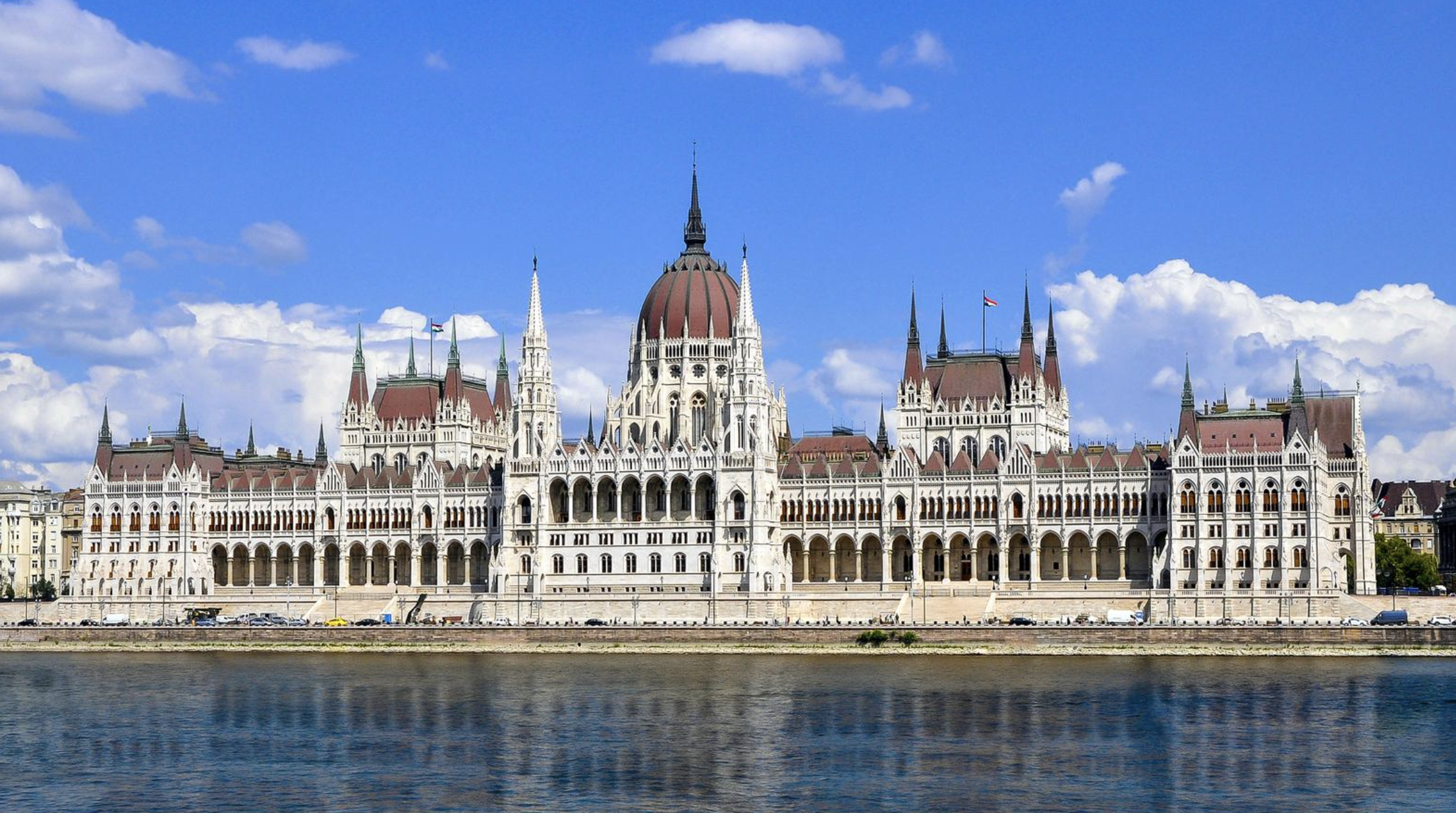 Tour the Hungarian Parliament
The Hungarian Parliament is the quintessential landmark of Budapest and if you think the gothic exterior is beautiful, wait until you see inside. The tour is fully accessible with alternative access points even to older areas. You'll see breathtaking pieces of artwork while you stroll through its corridors and feel like you are wandering through a castle. If you're not up for the full tour, visit for a night time walk and indulge in some stunning photo opps. It lights up in the dark.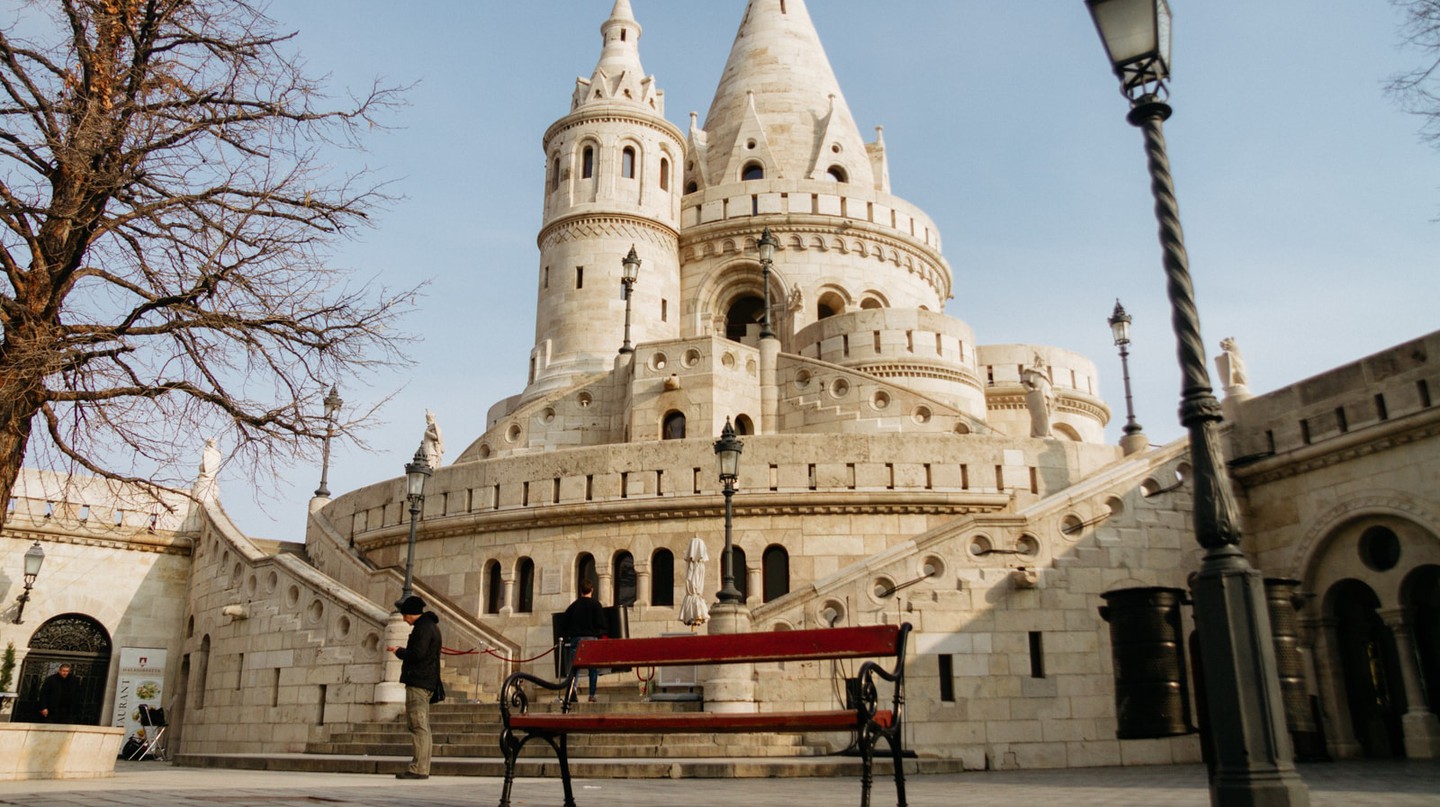 Photo Credit: Culture Trip
Visit the Fisherman's Bastion
Hungary is home to dozens of castles, but my all time favourite is the Fisherman's Bastion in the capital city. While some parts are only accessible by stairs, there are plenty of spots that can be explored with a mobility device. Its enchanting atmosphere is perfect for photography and there are lookout points where visitors can enjoy the view of the Danube. If you want to experience medieval vibes, this is the place to be.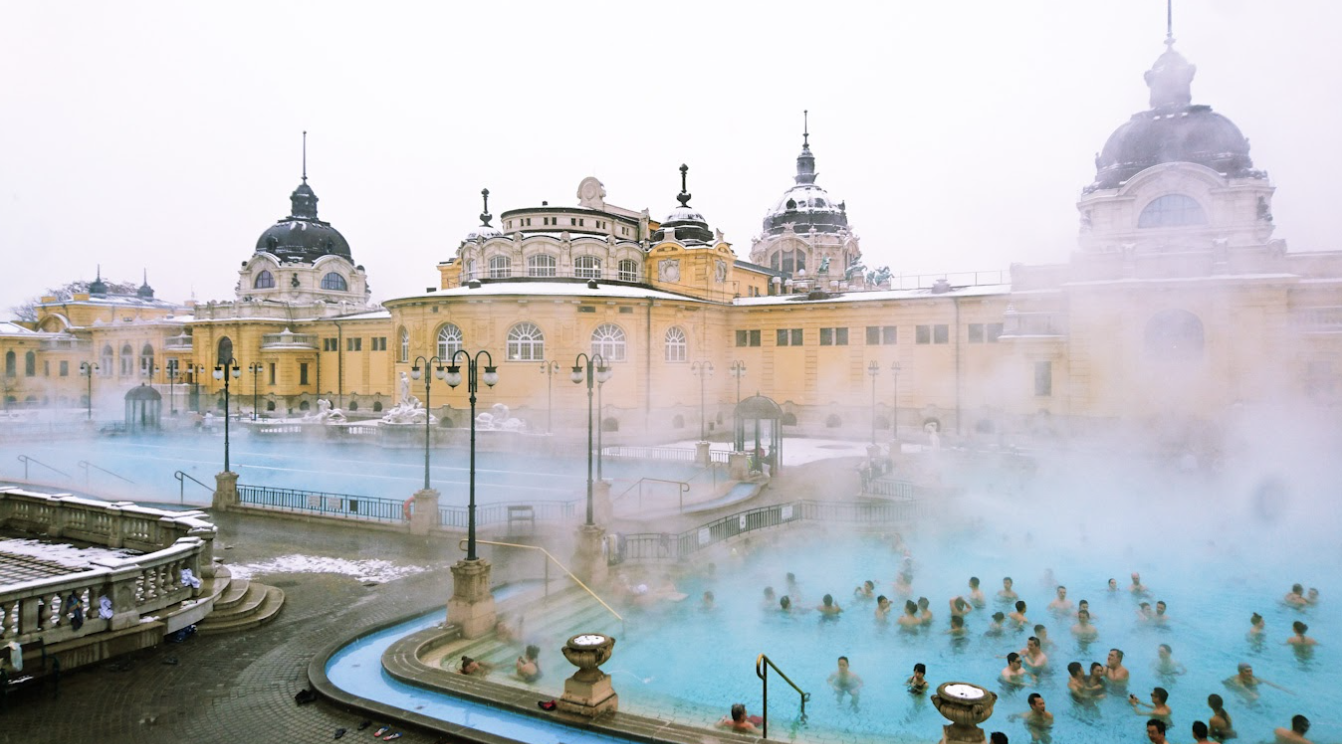 Soak in the Thermal Baths
Budapest wouldn't be Budapest without the thermal baths it's famed for, so be sure to make time to soak in the Szecsenyi Thermal Bath. This top tourist attraction lives up to its reputation – from the moment you enter, you will feel like you have entered the renaissance era, with breathtaking artwork filling up the lobby from floor to ceiling. It is accessible and equipped with elevators, spacious change rooms and at least a dozen pools both indoor and outdoor with varying temperatures and features, so feel free to be picky while you find your personal pool. After soaking in the pools, warm up in the Finnish saunas on site. Summer or winter, these waters are soothing all year round and are known to have healing and therapeutic properties.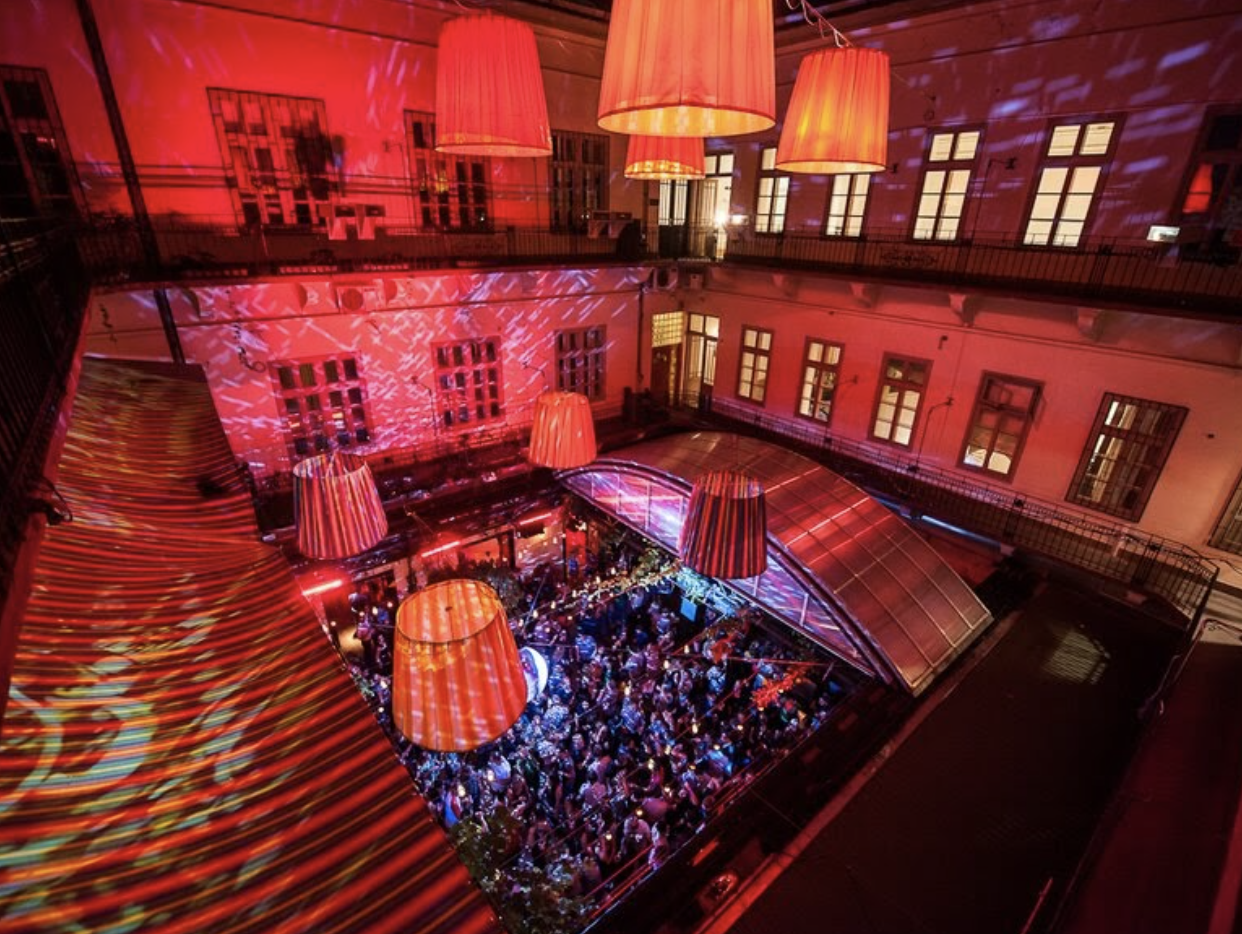 Nightlife in Eastern Europe is truly phenomenal. There is no such thing as last call and clubgoers are known to party into the early morning hours. I'm a big fan of nightlife, so I had to experience club culture in my home country and Otkert was the place to be.
There was a circus themed event taking place the night that I went with my friend and cousins, and the club was filled with all kinds of performers, which was a visual treat. 
In 2019, the club had a few steps at the entrance, but this was quickly addressed when the friendly bouncers took me up and even let our whole group in, free of charge. I am pleased to share that the club is now equipped with a ramp and can't wait to go back on my next trip to Budapest.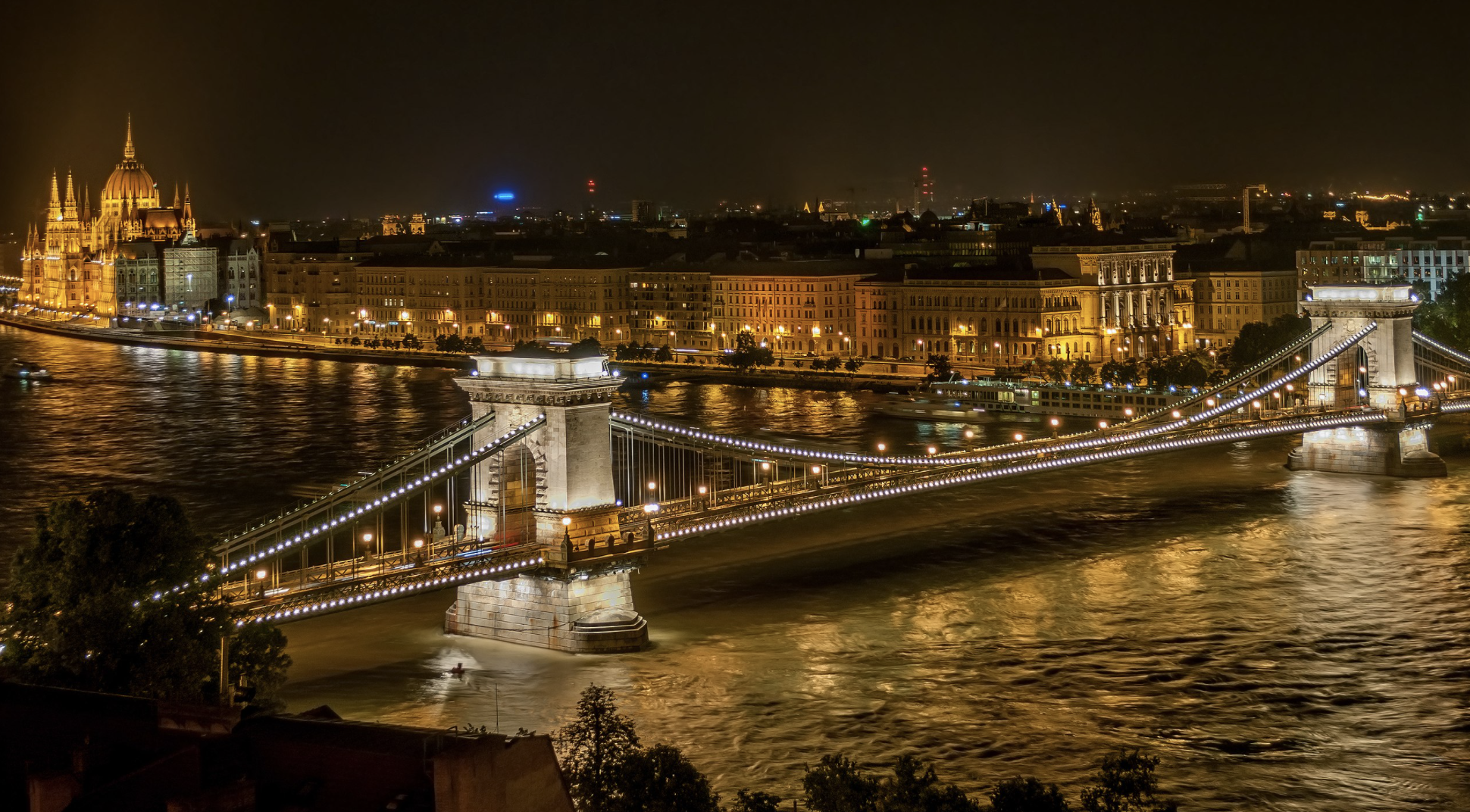 The chain bridge rests over the Danube, with majestic lions greeting you as you cross it. A great spot for photos or just taking a stroll and enjoying the views.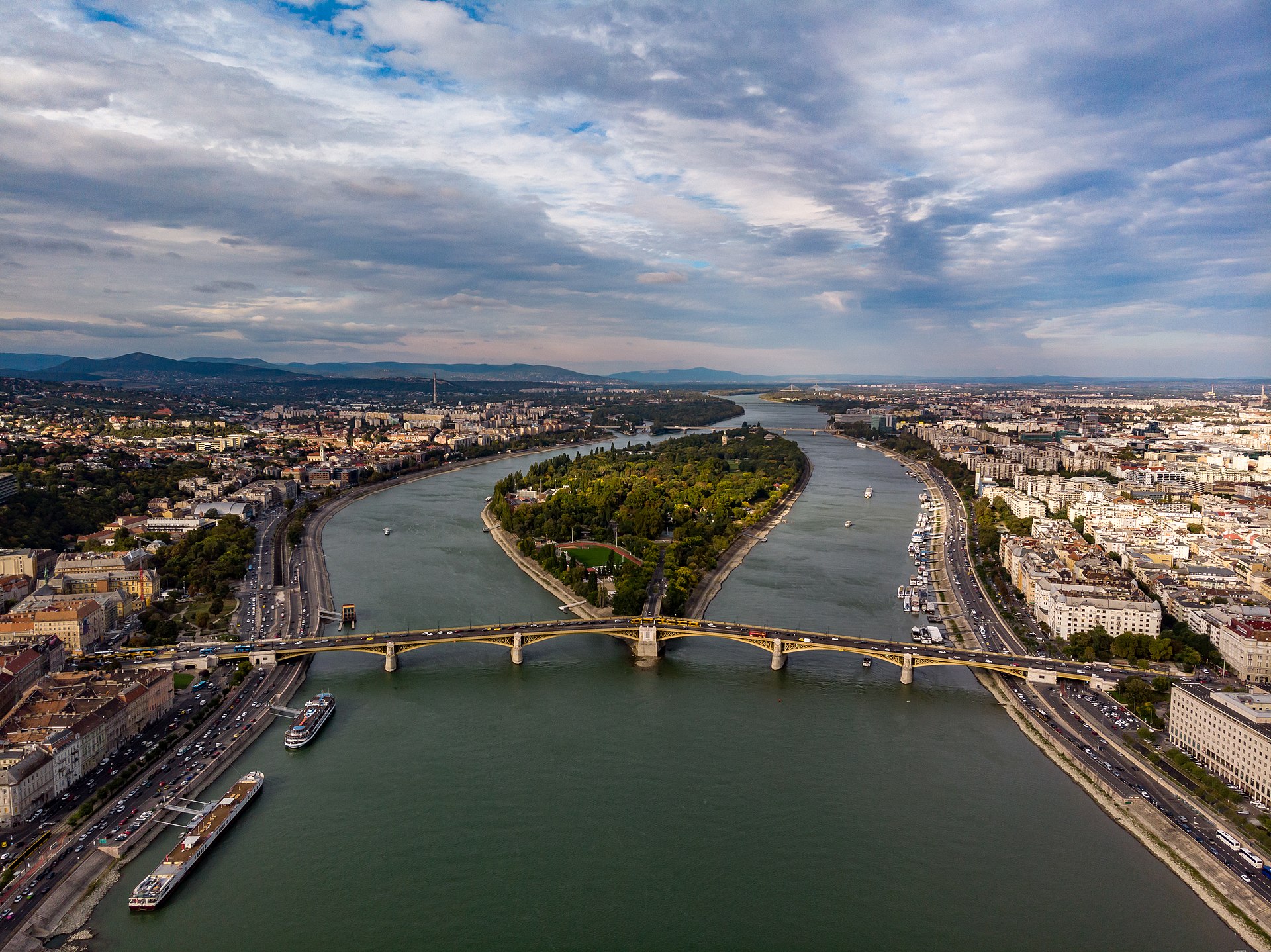 Margaret Island is a small getaway between Budapest's two parts, home to pedestrian promenades, a small zoo and a musical fountain. In the summertime, concerts and festivals are known to take place here, and there are also pools with swim up bars and more thermal baths to take advantage of.

Named after the first King of Hungary, St. Stephen's Basilica is a stunning Roman Catholic church in the heart of Budapest that tourists visit. If you appreciate the scent of an old church and the beautiful details and artwork of religious buildings, you'll want to make a visit.

Hungary has a sizeable Jewish and Romani population, both of whom were targeted during the holocaust. Budapest has several holocaust memorials that commemorate the victims of the mass genocide that took place. My ancestors, of Romani descent were among the victims.

Heroes Square is one of Budapest's main squares that offers a visual synopsis of Hungary's rich history. It contains the iconic millenium monument and statues featuring the seven chieftains of the Magyars.
The Citadel offers a panoramic view of the city and is the perfect place to wrap up your trip to Budapest with some photos. Although it is currently closed for renovations, it is well worth it to wander up Gellert Hill and take in the views of this majestic city for a final time.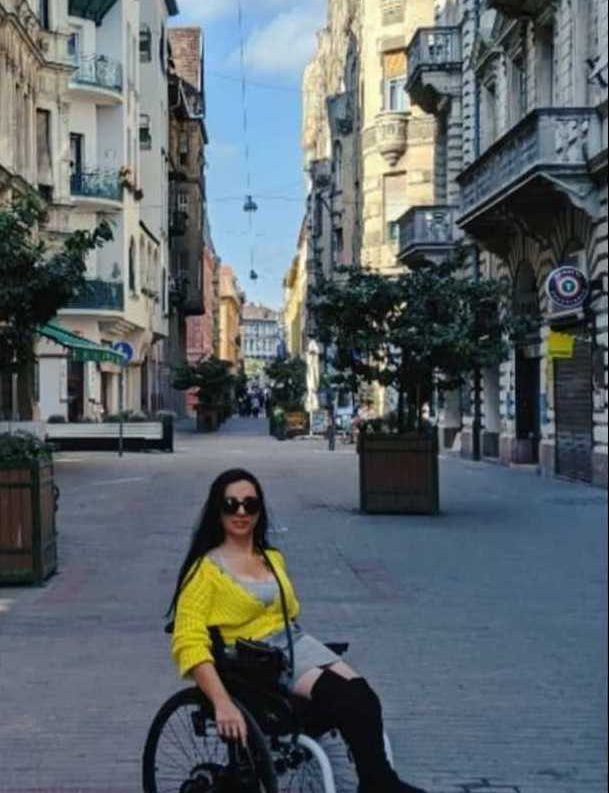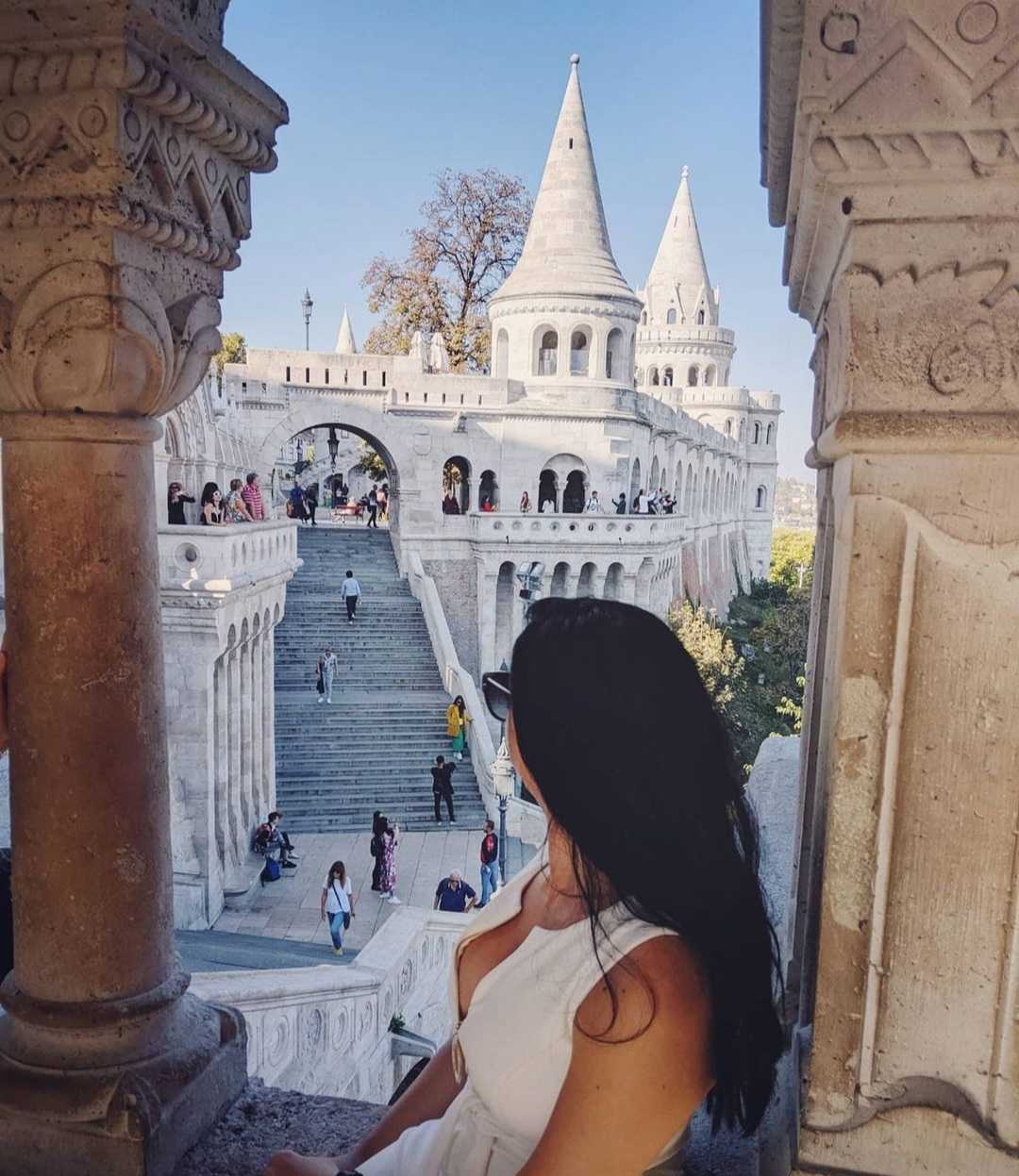 There are no pictures or descriptions that could do Budapest justice, but I'm heavily biased, and you might need to see it for yourself one day. Even the language, though impossible to translate directly to English, is so very charming and chivalrous. When I asked local passersby simple questions, their version of "Yes" was often "Naturally, miss."
Even though I've spent most of my life in Toronto, strolling through Budapest's majestic streets filled me with a sense of peace, comfort and familiarity that I have yet to feel elsewhere, and to this day, I can't help the feeling that home is calling me back.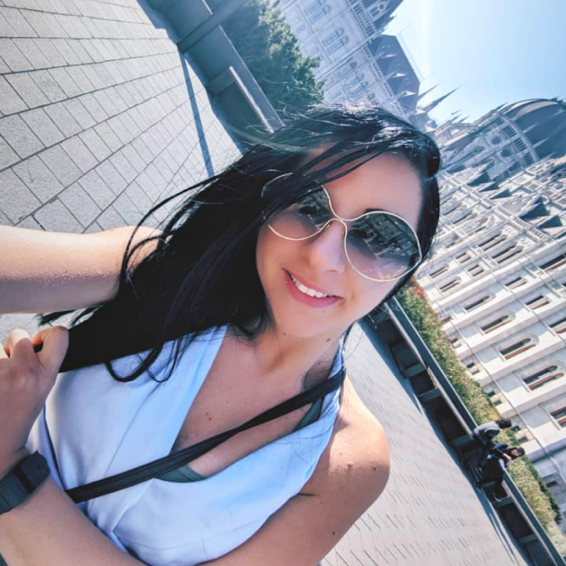 About the Author
Nikoletta Erdelyi is a writer and poet from Toronto, fascinated by how we make meaning for absurdity. She is a philosophy nerd who loves to cook, collect fragrances and write poems about the unique bits of consciousness.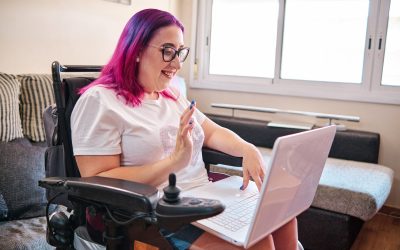 In a world that's constantly evolving, progress often hinges on our ability to embrace diversity and inclusivity. Yet, there's one facet of diversity that has often been overlooked: the inclusion of people with disabilities in the workforce. That's where National...