Whenever I plan a trip to Europe, I get quite anxious about accessibility. So much of it is filled with ancient buildings and infrastructure that is not easy to navigate using a wheelchair. 
That's why I was so pleasantly stunned by Amsterdam. The modern, picturesque capital city of the Netherlands is instantly recognizable by its narrow neo-gothic houses that surround the canals. 
A forward-thinking city that is environmentally conscious, its most popular method of transportation is the bicycle. All year round, cyclists fill the streets and their bells can be heard from all directions. The side effect: a terrific place for accessibility. So many people are already getting around on wheels, so the city is designed with that in mind. 
If you ever go to Amsterdam, you're in for a memorable treat. Let me help you build your itinerary, or at least begin daydreaming.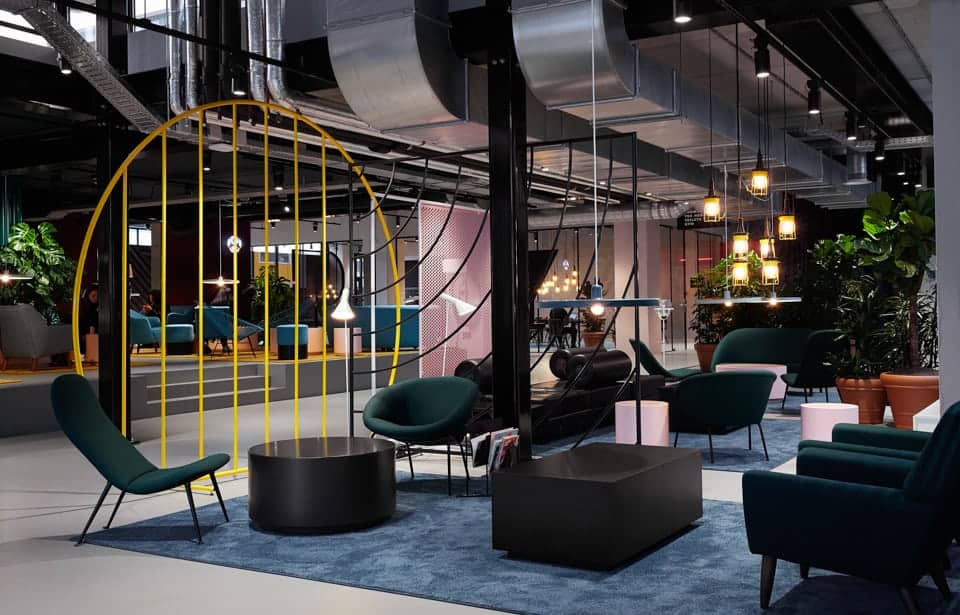 When I visited Amsterdam in the fall of 2019, my friend and I booked a stay at The Student Hotel, a spacious and stylish modern hotel that young people from all over the world stay at. The rooms are extremely spacious with accessible bathrooms available, and there is a cafe on site, as well as a gym that can be used by all guests and plenty of lounging areas if guests just want to relax a bit or mingle with other young travelers over a friendly game of ping pong. My favourite part of the hotel was the stylish furniture that makes for great photo opps and makes guests feel like they've been transported into a futuristic realm. It was also steps away from a major subway station, which proved to be convenient.
Another modern and accessible space to stay is Yotel, a central spot in Amsterdam, complete with a restaurant, fitness centre, garden and a bar. Accessible suites are available for guests with disabilities, and continental breakfast is included. Yotel has fantastic reviews and is enjoyed by guests from all over the world.
For a traditional hotel in the heart of the business district, Innside is a great option resembling a small skyscraper and convenient interior with both standard hotel rooms and apartment-like suites available for those who wish to opt for more space. Accessible rooms can be booked, and the building offers a variety of neat spaces, including a restaurant, lounge, fitness centre and many shopping and food options nearby.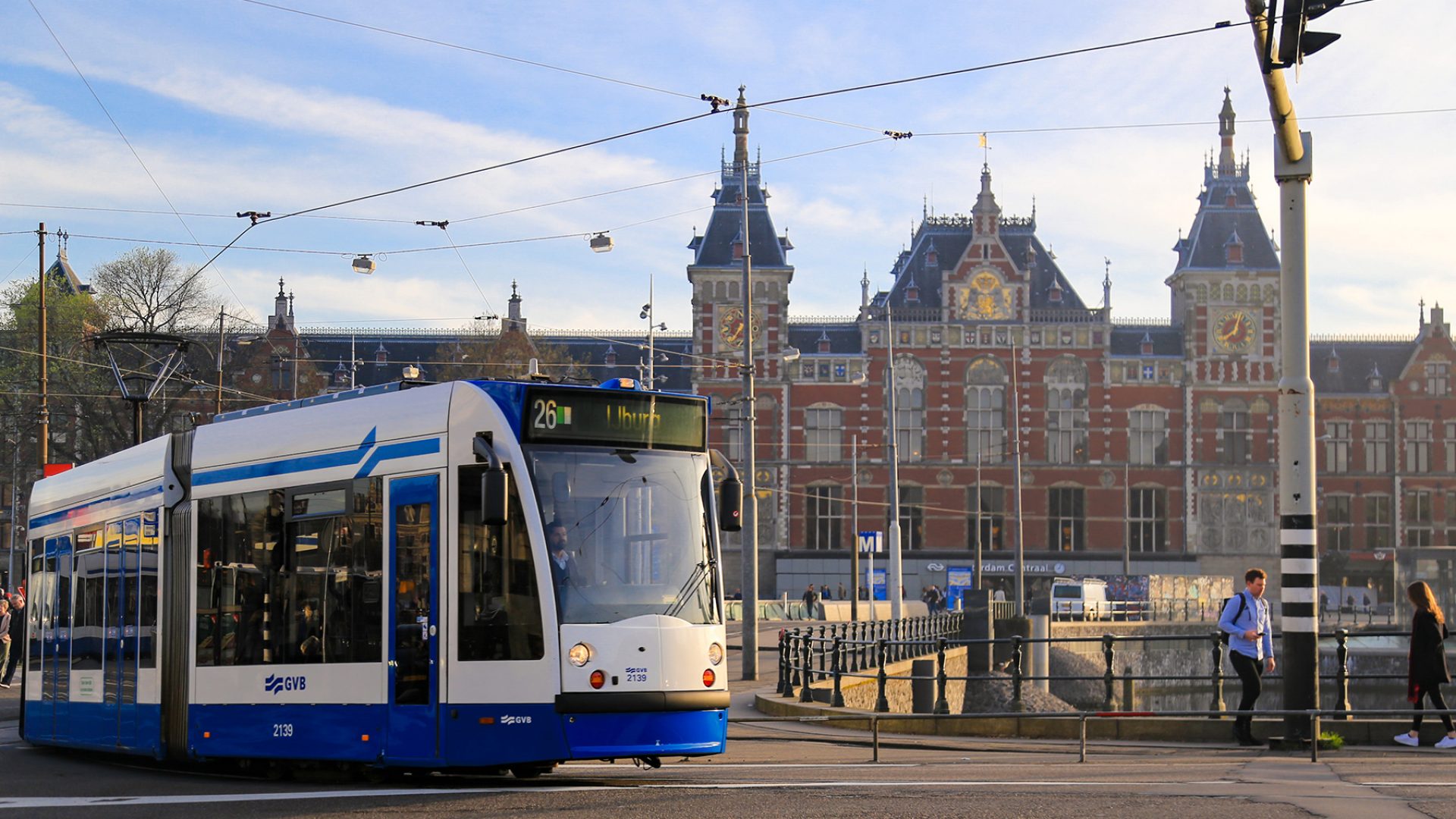 The public transportation system in Amsterdam is unlike any others I have seen. Almost every single station is equipped with an elevator, as so many locals haul their bikes around, and the trains are fast, modern and sleek. If you have a mobility device, you won't run into many issues navigating public transportation in this city, because it's well equipped to accommodate wheelchairs, walkers and any other device.
Did you know that Uber's headquarters is located in Amsterdam? This means they're ahead of the game in terms of vehicle types and have plenty of options for larger vehicles that can accommodate a wheelchair. As an added touch, because of the focus on sustainability in Amsterdam, don't be surprised if the spacious vehicle that pulls up to get you is a sleek and shiny Tesla with scissor doors.
Photo Credit: JFK Magazine/Typhoon PR
This waterfront restaurant complete with a patio is a great spot to grab a bite in Amsterdam's business district. It has a variety of offerings, from burgers to seafood to pasta and has an abundance of low height tables that can comfortably be wheeled under. While the second floor is limited to access via stairs only, Ode aan de Amstel's main floor is accessible and comes with a ramp that connects to the patio.
Stork is Amsterdam's place for seafood lovers as it features a menu filled with a wide range of options from the sea. An alternative entrance that comes with a portable ramp allows those with mobility devices to enter, while the interior is large, spacious and accommodating, complete with accessible washrooms. Perfect for the chillier months, when patio dining is less desirable, Stork a great restaurant with industrial decor.
People who have dined at Cuddle Pub rave about the quality of mojitos served. This grill and bar style restaurant is perfect for wings and beer in a pub-like atmosphere. Best of all, it is accessible and central, so if you're touring Amsterdam and happen to get hungry, this is a great spot to eat and is known for its friendly and welcoming owners who often personally greet guests.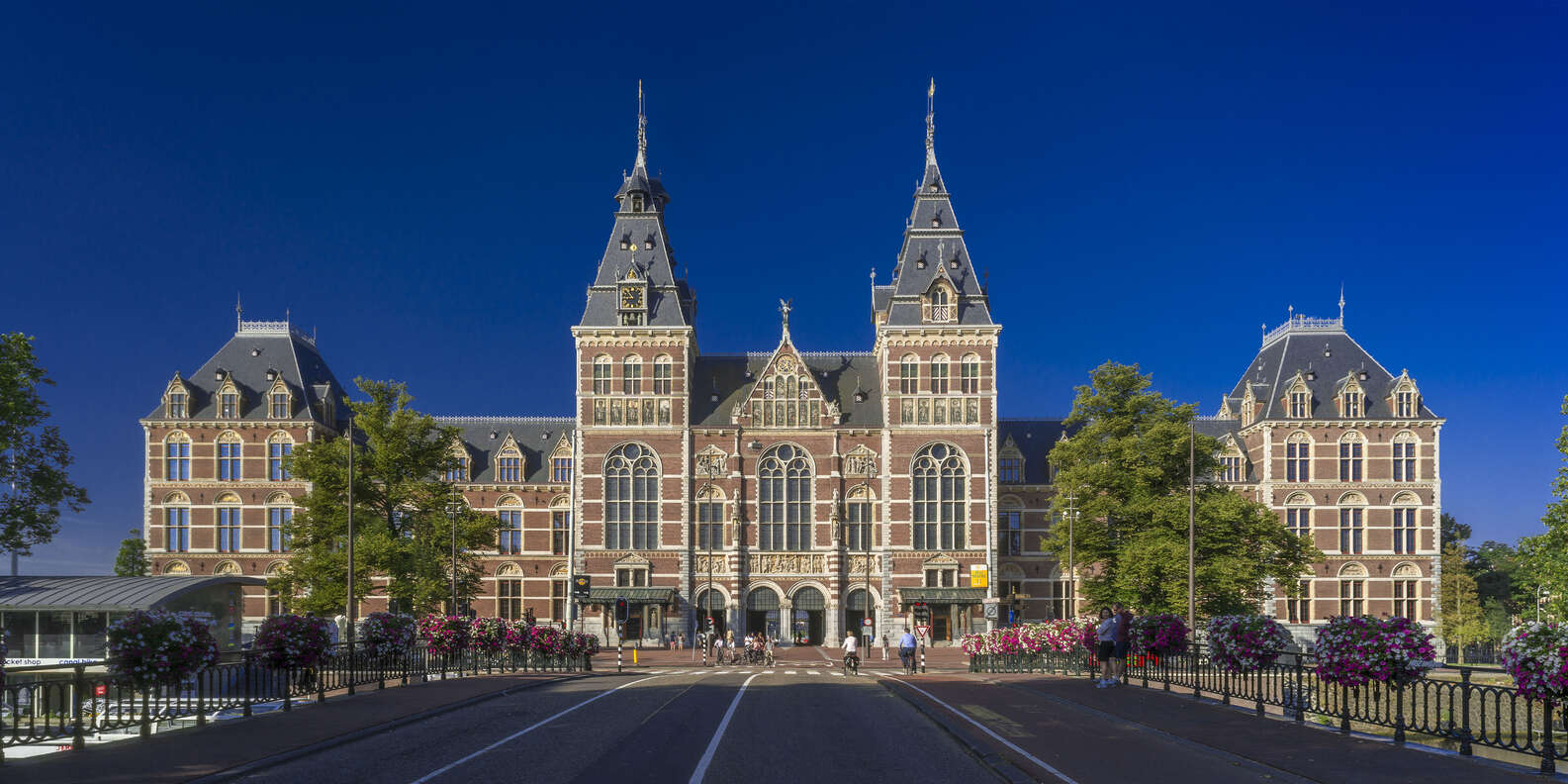 The legendary Dutch painter has a museum dedicated to his works and is a must for art enthusiasts. Fully accessible, the venue takes guests on a journey where they learn about his life and the people who inspired his great works. I must admit that while visiting the Van Gogh Museum, I was eagerly waiting to see Starry Night on the top floor as the grand finale, but soon discovered that it actually lives on the walls of the MOMA in New York City.
For a broader range of Dutch art, the Rijkmuseum has something for everyone, and features the works of prominent artists like Vincent Van Gogh and Rembrandt. The stunning building will have you in awe before you even enter, and as a top tourist destination, it is fully accessible and can be enjoyed by all.
Every spring, Amsterdam turns into a colourful urban paradise, with tulips filling up major parts of the city. In Dutch culture, the tulip is seen as a declaration of love and is an enormous part of their spring, so if you happen to be visiting between late March and May, be sure to enjoy the stunning sights of flowers, which are often in public parks and gardens to be freely enjoyed by all passersby.
Taking a canal cruise is a relaxing way to enjoy the the scenery of this unique and modern city, and most of them offer wheelchair accessible options with ramps available on site that help those with disabilities get onto the boat comfortably. Best of all, the boats are shielded and can be enjoyed rain or shine. While on board, you can place headphones on to learn interesting things about the city's history, and snap fantastic pictures of Amsterdam's unique buildings. 
The day I took a canal cruise, it was rainy and cold, but inside the boat, it was warm and cozy, and right before we hopped on, I had just discovered the stroopwafel, a famed Dutch cookie made of two thin layers of dough and filled with caramel. It was a delightful cruise.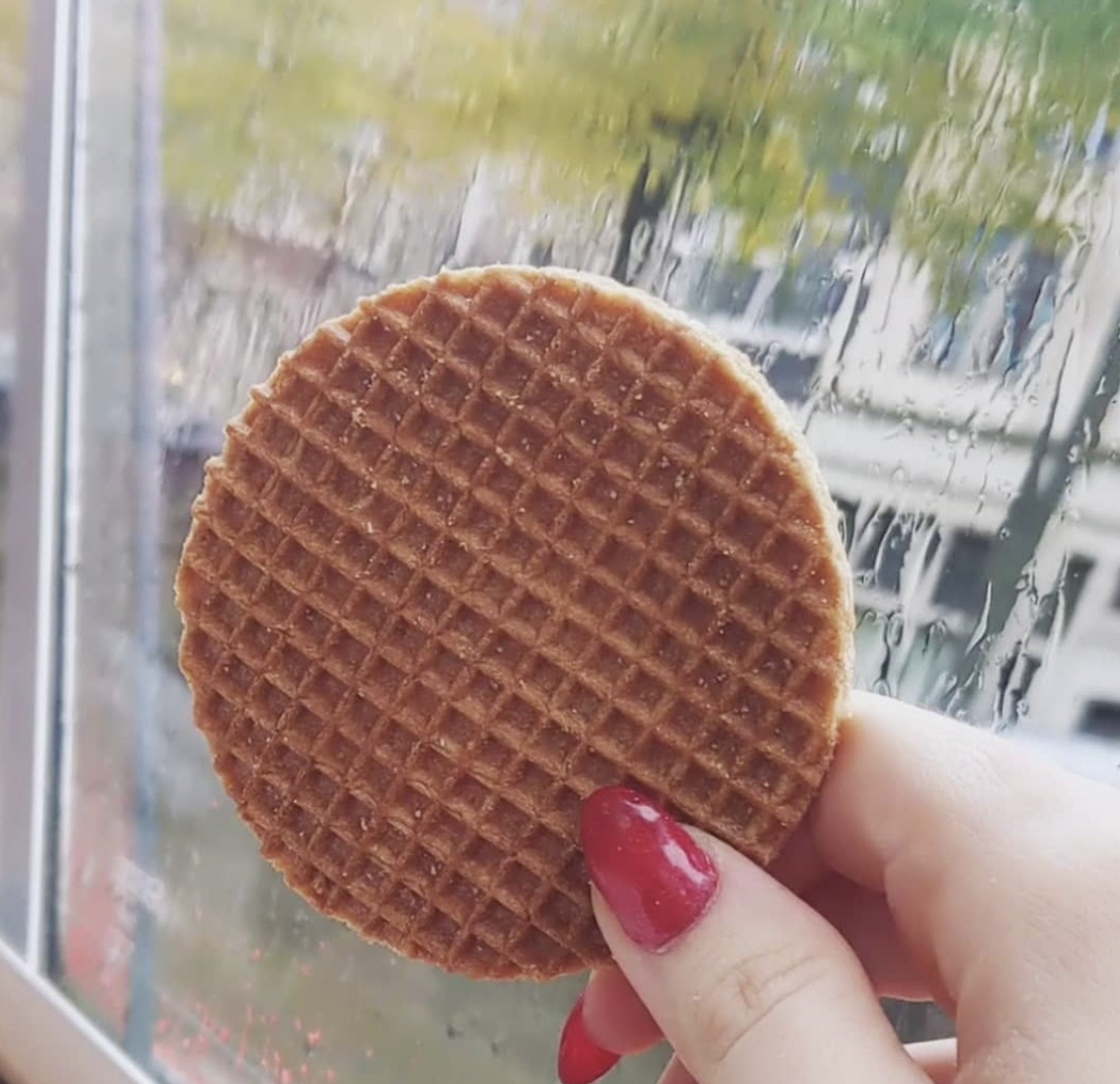 Visit a Coffee Shop at Night
Amsterdam is famous for its world renowned nightlife, but what surprised me the most is that in the evenings, ordinary coffee shops become the place to party. They are more popular than traditional night clubs, and locals gather for drinks, music and dancing in places that you and I grab our morning coffee. It's wonderfully quirky and fun. While many coffee shops have a step or two to get in, there are plenty that offer flat entrances, so if stairs are a no go for you, you won't have much trouble finding a coffee shop that turns into the place to be when the sun goes down. 
Try the Bulldog Hotel and Loungebar where you can enjoy a Dutch beer or buy a joint. If you're feeling super adventurous, hit up a museum afterward. You may even stumble upon Starry Night, after all.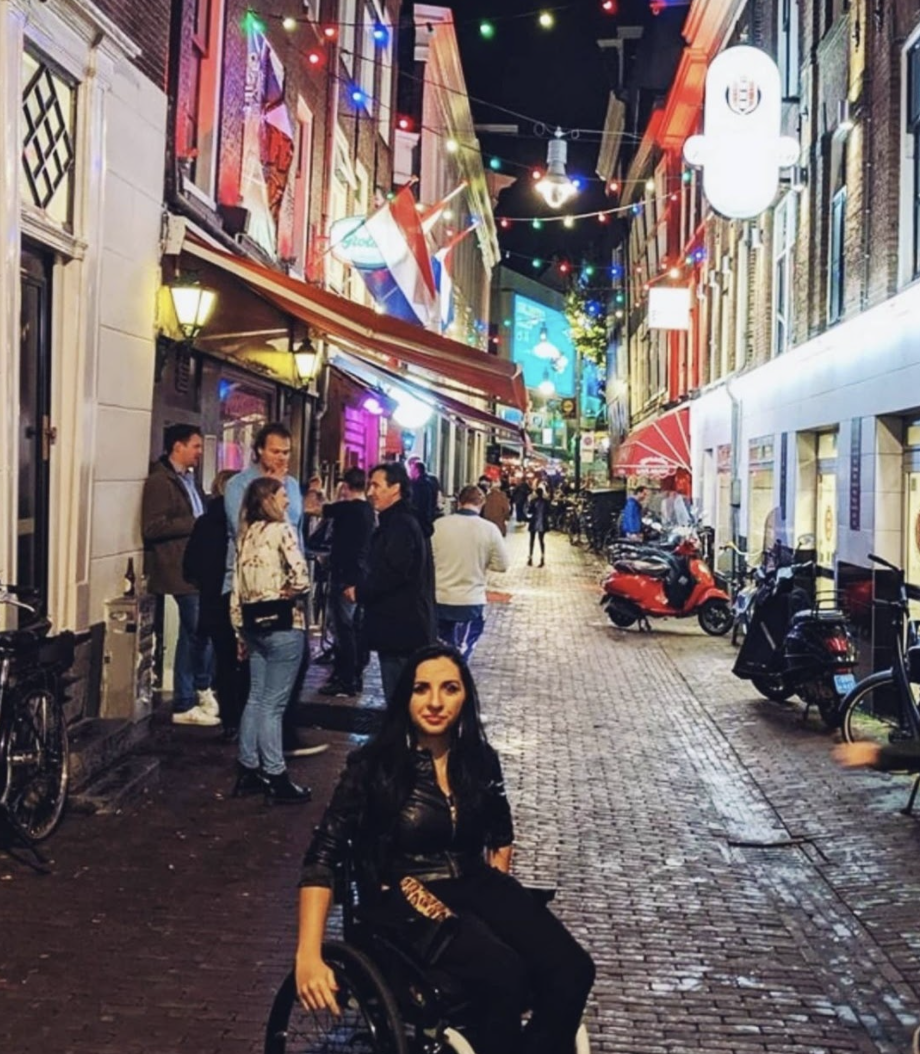 Have you ever been to Amsterdam? Let us know your favourite spots on AccessNow.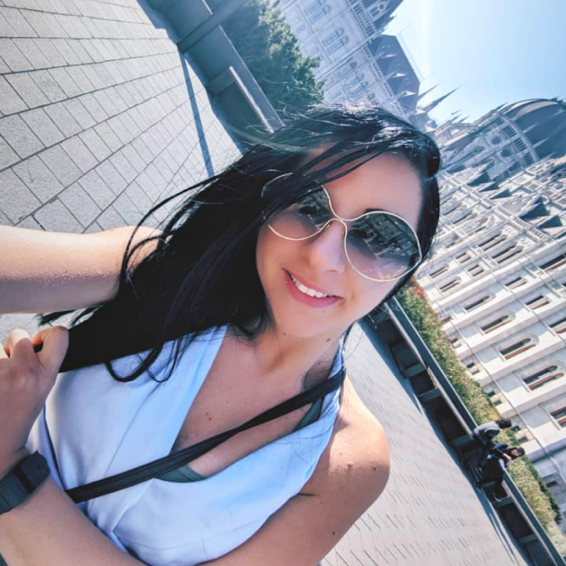 About the Author
Nikoletta Erdelyi is a writer and poet from Toronto, fascinated by how we make meaning for absurdity. She is a philosophy nerd who loves to cook, collect fragrances and write poems about the unique bits of consciousness.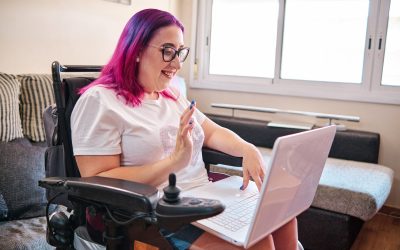 In a world that's constantly evolving, progress often hinges on our ability to embrace diversity and inclusivity. Yet, there's one facet of diversity that has often been overlooked: the inclusion of people with disabilities in the workforce. That's where National...