For a summer baby, I've never felt drawn to hot, humid weather. My idea of a getaway in the dead of winter isn't a resort under the southern sun, it's a cozy cabin with snow mountains and hot springs nearby. That's why four years ago, on a day of a snowstorm, my best friend and I hopped on a flight to Iceland – an impromptu trip that we had planned just two weeks before. Iceland had been on my bucket list and I had heard good things about accessibility. Although the trip came with some unforeseen challenges, it was my most surreal vacation to this day. 
How we prepared:
Renting a Car –

Iceland is one of the smallest countries in Europe that you can drive through in one day. Public transportation has accessible options available, but we didn't want to risk spending long timeframes waiting outside in frigid and unpredictable weather. My friend drives, so we opted for a car rental before taking off. We made sure that our rental was a hatchback, which made it easy to fit my wheelchair in one piece with the back seats folded down, rather than having to take it apart and reassemble it multiple times a day.
Booking a Place to Stay – Our trip took place at the end of December, so many of the central hotels in Reykjavik were either booked up or extremely pricey with small spaces. Through Airbnb, we were able to find a two bedroom apartment ten minutes outside of Reykjavik, on the lower level of a house, which had a flat entrance and cozy interior with plenty of space to navigate in a wheelchair.
Iceland's Best Accessible Offerings
Iceland is located in the arctic circle, which comes with very dark mornings in the winter, and only a few hours of daylight. Once we adjusted to this, we were ready to explore the best of Iceland and found that much of it was accessible. 
Here are some of my most memorable activities: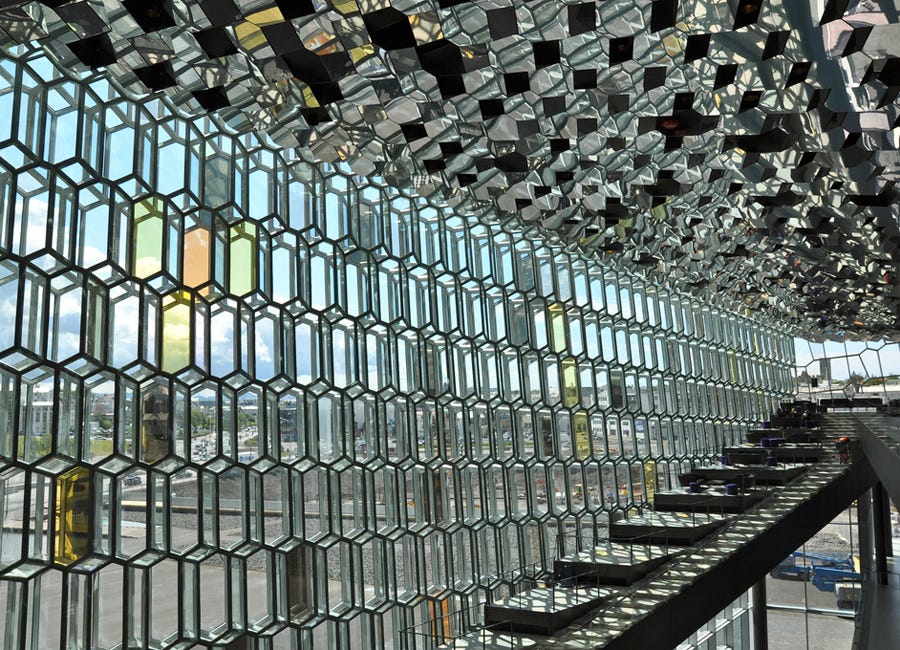 Watching a Symphony at The Harpa Concert Hall
The Harpa Concert Hall is a state of the art concert hall that opened its doors in 2011. It has a stunning interior with a cafe in the lobby, where I had a cappuccino and pastry while enjoying the view of snow mountains outside, across the lake. I got rush tickets to a symphony, which had been an item on my bucket list, and enjoyed live classical music from an orchestra, complete with breathtaking dancers. 
The space was fully accessible and I had a chance to explore it in its entirety and take pictures of the artistic glass building with its modern design.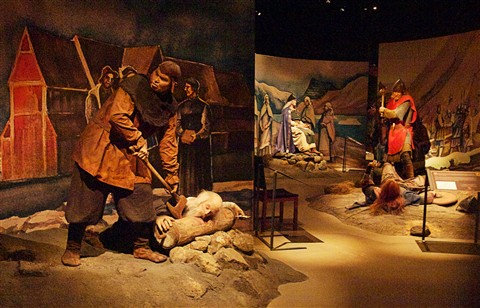 Visiting the Saga Museum
The Saga Museum, in the heart of Reykjavik, provided us an intriguing and interactive history of the Icelandic people. Inside the museum, important historical figures are recreated in life-like wax, and stories are told about the vikings, and conditions they had to endure from avalanches to earthquakes. The Saga museum is accessible and comes with a gift shop, so visitors can grab neat souvenirs from unique journals to Icelandic folklore and artwork.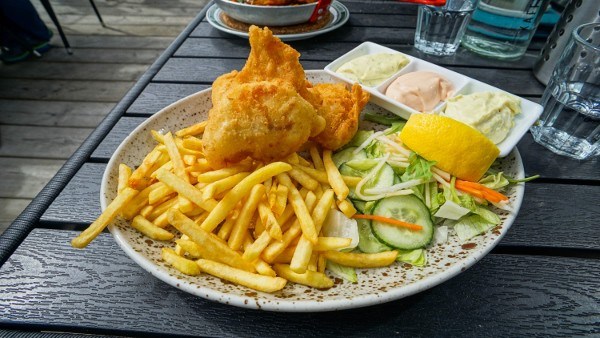 Tasting Icelandic Food
Iceland's capital city has no shortage of diverse restaurants, but we wanted to experience authentic Icelandic cuisine, and according to our research, Sjavarbarrin was the best option. It was a small family-owned restaurant with the best fish and chips I've ever had, and an Icelandic classic that we could not pass up: fermented shark. It was served on a toothpick, followed by a shot of Brennevin, Iceland's signature distilled drink, reminiscent of vodka. 
Although this charming little restaurant has since closed its doors, we also went to Kruska, a cafe specializing in Icelandic cuisine which includes lots of variations of seafood, Viet Noodles for a bowl of pho, and The Hardrock Cafe for burgers and beer. 
With our trip lasting nine days, dining out everyday would have been pricey, so we made a stop at Bonus, a popular Icelandic supermarket, to pick up some grocery items to prepare at home. We had a fully equipped kitchen, so some days, we made meals at home before going on our adventures.
Taking a Road Trip on the Ring Road 
I'm a big fan of car rides and road trips and Iceland offers the most scenic and picturesque routes that I have ever witnessed. The Ring Road is Iceland's national road that circles the whole country, and going for a drive on it was an otherworldly experience that felt like we had landed on another planet. There were snow mountains in every direction, with sunlight hitting them to make them stand out, and beautiful wild horses native to Iceland, running freely in snowy fields. 
There are stops along the way that come with parking so that drivers can pause for a break or take in all the breathtaking scenery. 
In the middle of our road trip to Vik, a small city in Iceland, where we hoped to visit a black sand beach, we were interrupted by an impromptu blizzard that resulted in major closures along the Ring Road, so we swiftly had to turn around and head back toward Reykjavik. The roads were dangerous with heavy winds nearly pushing us off the road the entire way back, and I am grateful for my best friend's driving skills, which got us home safely and left us with the adventurous memory of just how vicious nature can get.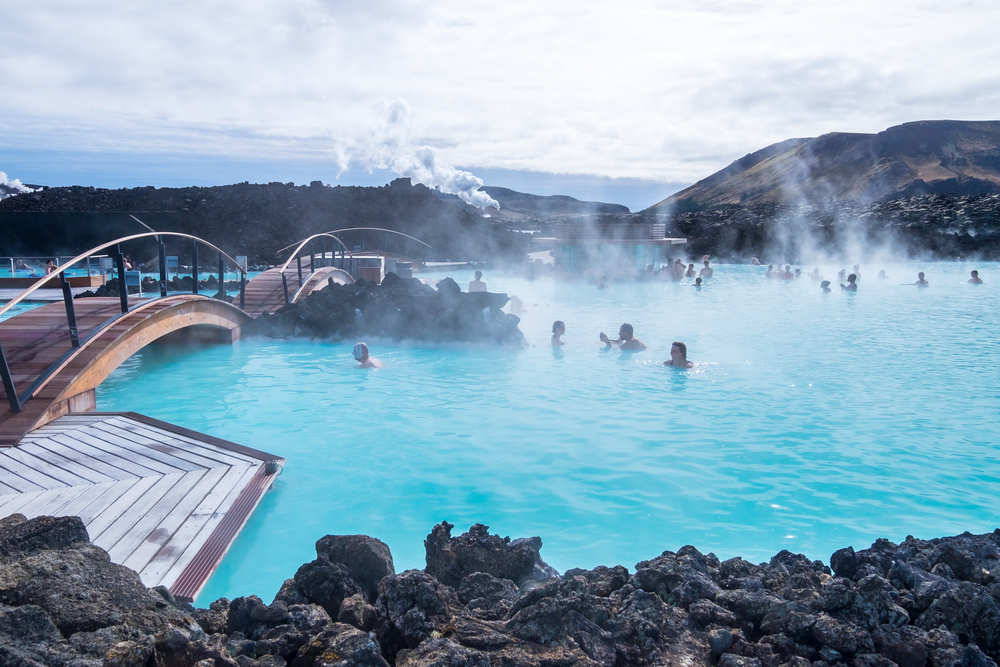 Photo: Dragon in Your Pocket Travel
Soaking in the Blue Lagoon
One of the most surreal and magical experiences of my life so far was bathing in the Blue Lagoon. Picture an enormous hot spring outdoors, filled with stunning turquoise water, steaming against the frigid air, with mini caves to hide in and a swim-up bar.
The Blue Lagoon was by far the most accessible place I visited in Iceland, complete with spacious change rooms, roll-in showers and barrier-free entrances into the water, with chairs available that can enter the pool from an indoor ramp. 
We saved the Blue Lagoon for the tail end of our trip, and it was the perfect way to wrap it all up and soak in the hot water, sipping prosecco as gentle snowflakes fell on us from the sky. I rave about the Blue Lagoon to this day – there's truly nothing like it
Ringing in the New Year, the Icelandic Way
Reykjavik on new year's eve is unlike anything I've experienced. Locals gather in the streets and in cheerful spirits, make their way to Hallgrimskirkja, Iceland's tallest church, where fireworks fill the skies until the early morning hours of new year's day. 
Although Reykjavik is hilly, with lots of sloped areas, my power-assisted wheels helped me navigate smoothly and apart from large crowds of people that required caution and care, the experience felt accessible, communal and festive, as if everyone surrounding us was heading into a brand new year, together. 
We enjoyed the longest firework show I have ever seen, which continued well into the night, and after midnight, we made our way to several bars, where we had celebratory drinks and partied with locals and travellers alike. 
The downside to the bar scene in Reykjavik is that many have a one-step entrance, which meant I needed assistance to get in. With helpful locals out and about, I managed to get in and out of several bars without much difficulty and had a wonderful night ringing in the new year the Icelandic way.
In the morning, the air was smokey and grey from all the fireworks that had been launched all night, and even though it was tricky to see clearly, it was a unique and memorable way to welcome a new year.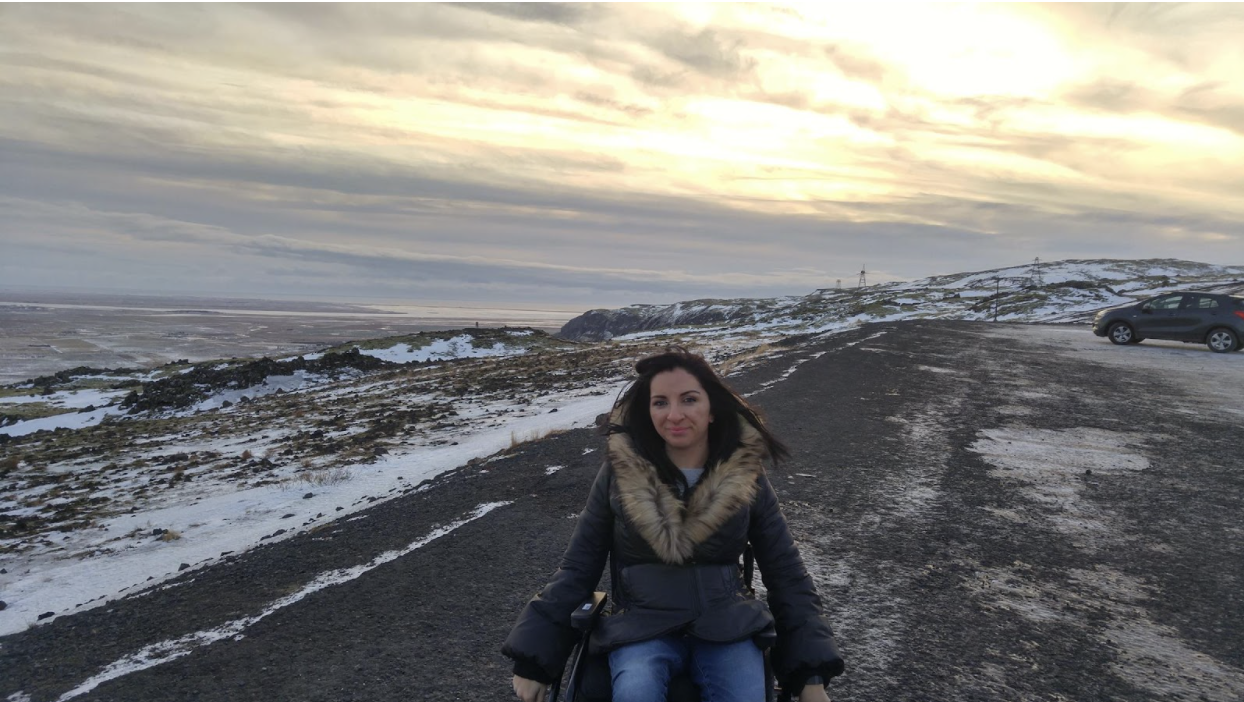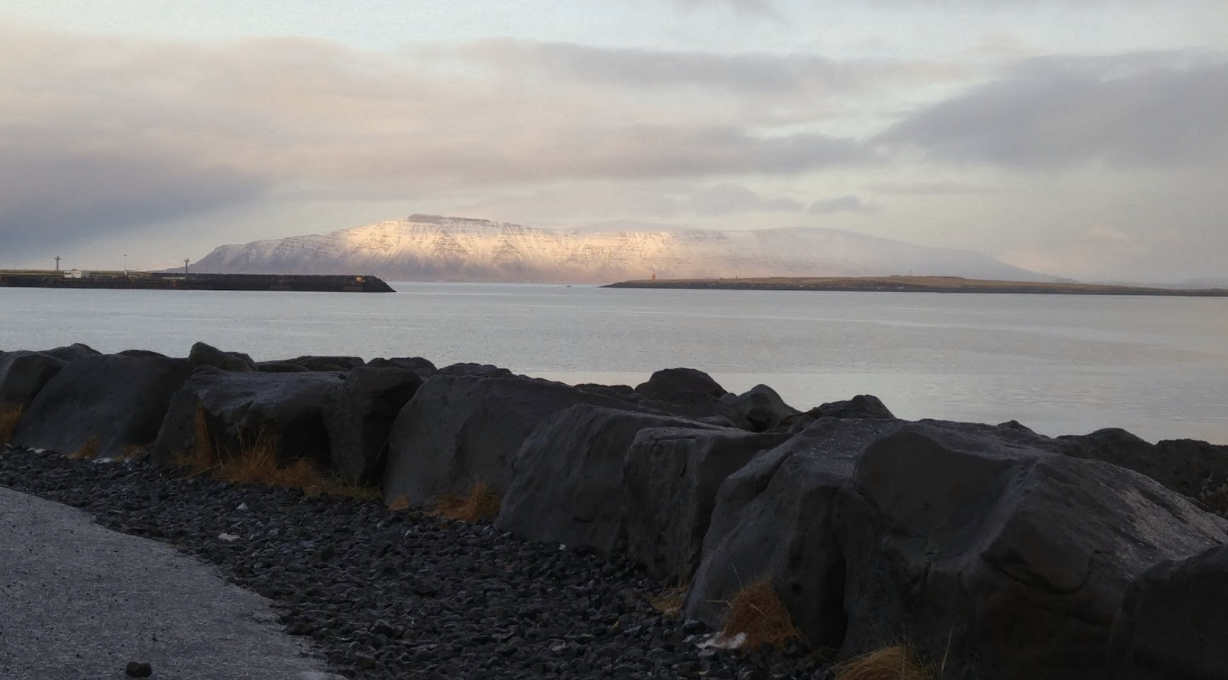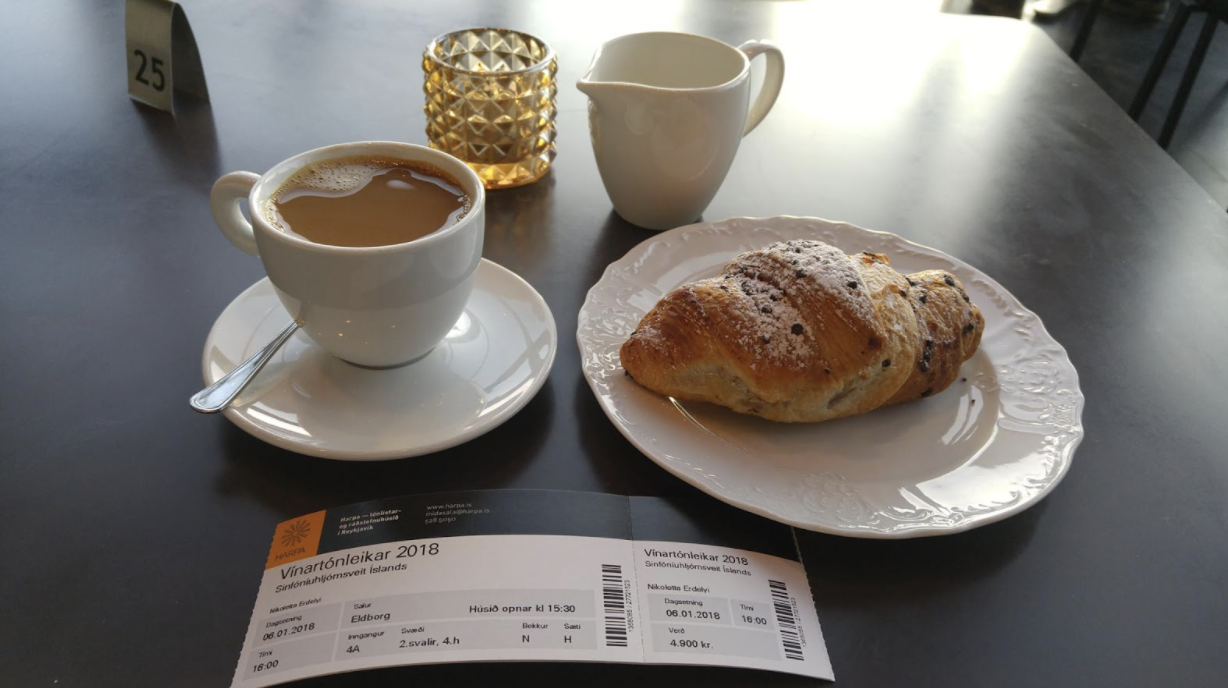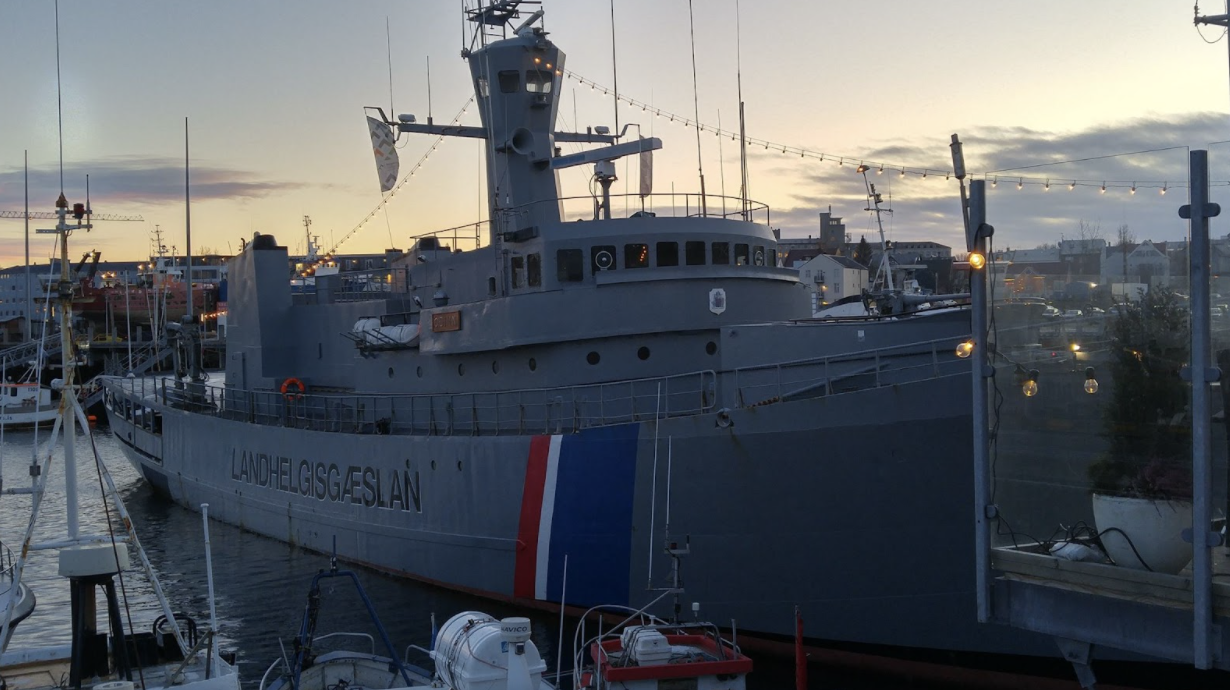 Iceland has undeniably harsh winters, with the weather shifting from calm and crisp, to vicious and unpredictable at a moment's notice. It doesn't come without a few challenges for wheelchair users, but there are a variety of attractions and activities that are accessible and absolutely epic. It is still my favourite trip that I've ever taken.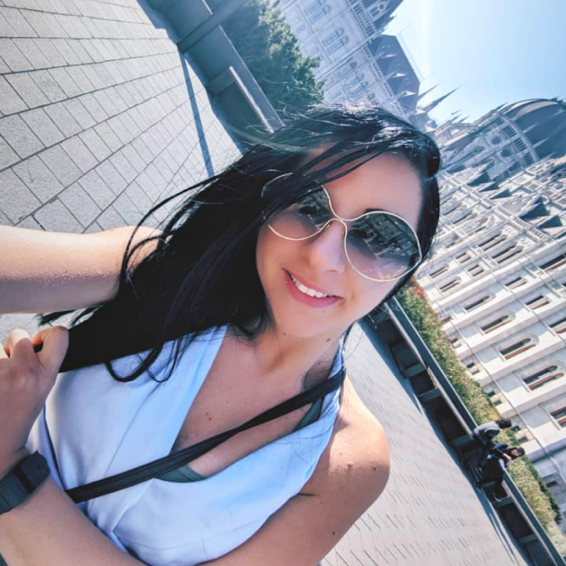 About the Author
Nikoletta Erdelyi is a writer and poet from Toronto, fascinated by how we make meaning for absurdity. She is a philosophy nerd who loves to cook, collect fragrances and write poems about the unique bits of consciousness.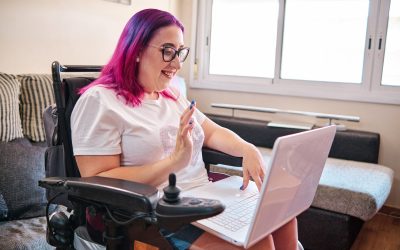 In a world that's constantly evolving, progress often hinges on our ability to embrace diversity and inclusivity. Yet, there's one facet of diversity that has often been overlooked: the inclusion of people with disabilities in the workforce. That's where National...