Looking for the perfect accessible place to celebrate Valentines Day this year in Toronto?
We've got you covered. Here are 8 awesome barrier-free spots where you can get your romance on:
1. Pizzeria Libretto (155 University Ave)
One of the best places to get a slice in the city, this pizzeria is fully accessible. A great place for those looking for a casual, authentic, Italian meal. Located right near St. Andrew Subway Station (accessible), a long ramp leads to the entrance off University. Inside you will find bar and table height seating areas, good wine, and better pizza.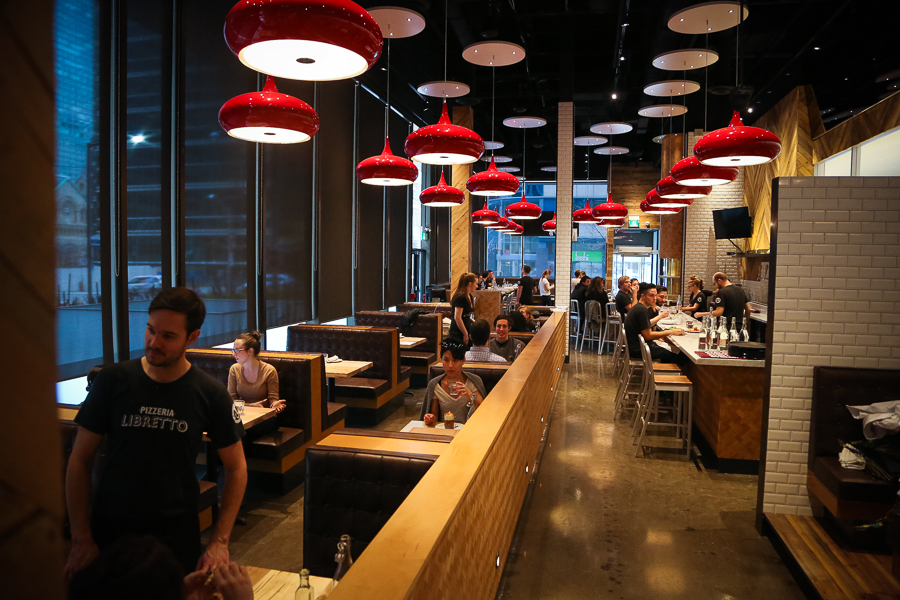 2. La Carnita (106 John St.)
If you love tacos as much as we do, you have got to check out La Carnita. Although the main entrance has a million stairs, the alternative entrance off John St in the courtyard has an automatic door and an elevator lift inside. With a great vibe, yummy cocktails, and some of the most fun tacos in Toronto, La Carnita is a must on our list.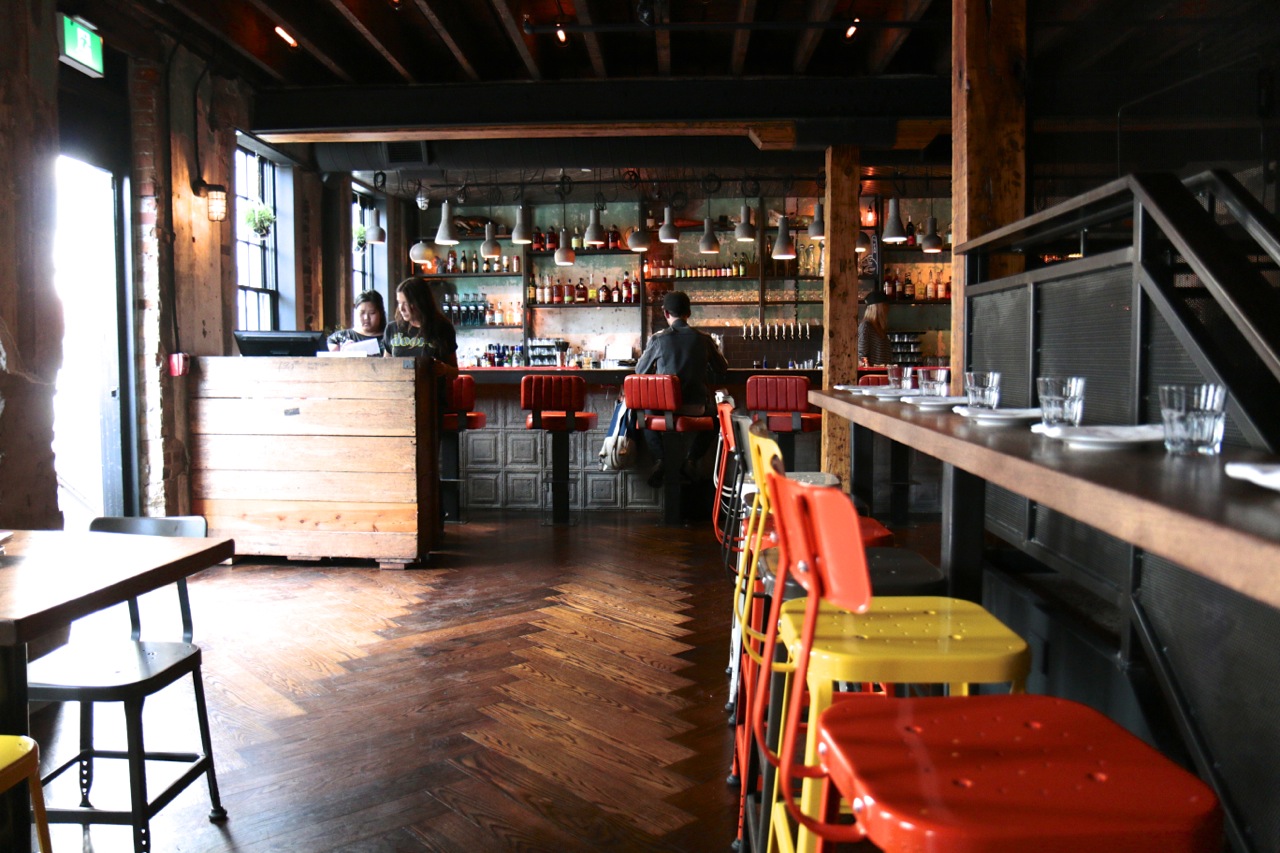 3. The AGO – Art Gallery of Ontario (317 Dundas St W)
For those looking to get their arts and culture on, the AGO is one of the most beautifully designed accessible attractions in Toronto. Swirling wooden ramps lead you through the main entrance into a stunning inclusive experience. You can also check out Provo across the street, for intimate tapas inspired dinning.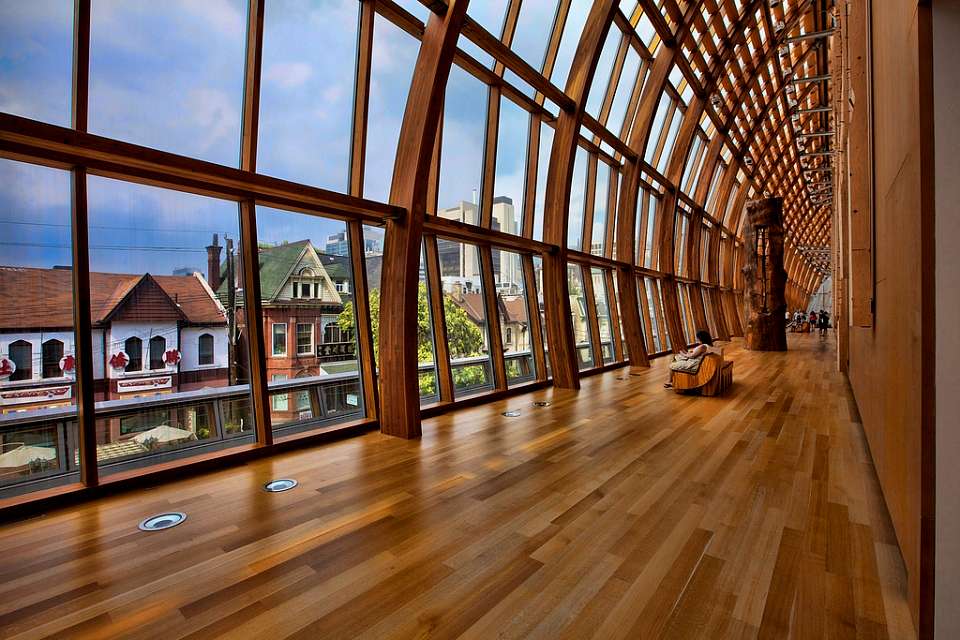 4. The Distillery District (55 Mill St)
If cobblestones aren't an issue for you, visit the Distillery District to witness the gorgeous light festival happening right now. Completely free to attend, find many Instagram-friendly exhibitions situated throughout the neighbourhood. Also swing by Cluny for some authentic up scale french cuisine.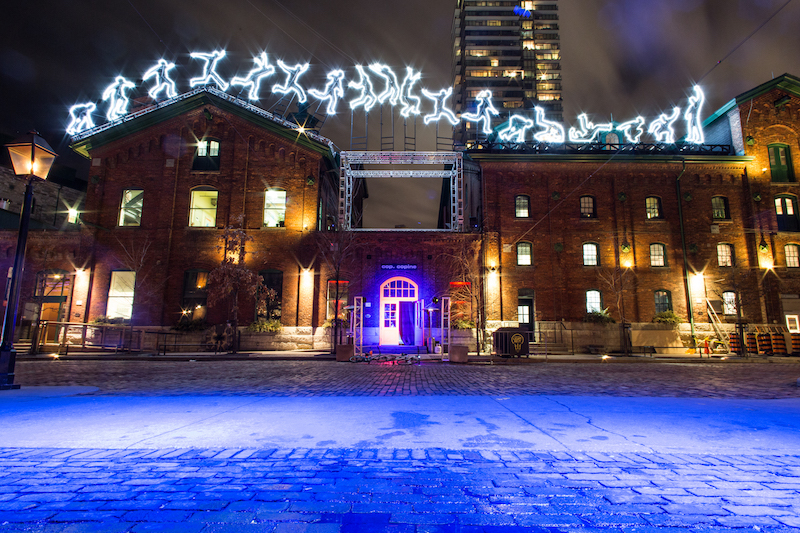 5. La Société (131 Bloor St W #211)
Looking for something a little more fancy? La Société offers up French bistro fare and a Prix fix menu in an elegantly posh accessible space. Located on the second floor of 131 Bloor Street West, the main building has automatic doors and an elevator that will take you up to Parisian heaven.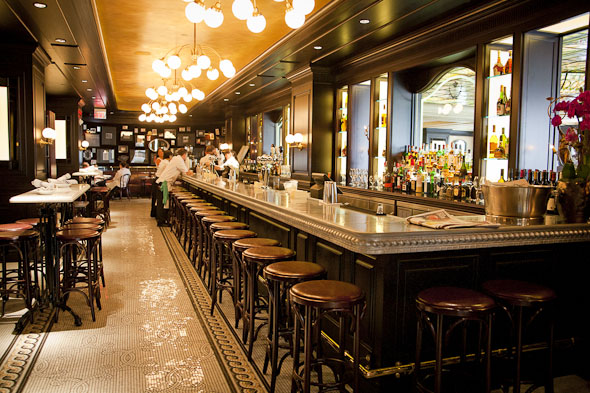 6. The TIFF Bell Lightbox (350 King St W)
Nothing beats dinner and a movie. Located in the heart of the entertainment district, the Tiff Bell Lightbox is a perfect date venue. Super spacious and fully accessible, catch an arty festival flick or a box-office hit. After the show, grab a bite at Luma or The Canteen, both located within the building.
7. Montecito (299 Adelaide St W)
Drawing inspiration from southern California vibes, pretty much everything on the menu at Montecito is delicious. The space is large and very accessible, accommodating a romantic dinner for 2 or a buzzing social for 20. Each day you'll find different eats with listed farm-sourced ingredients.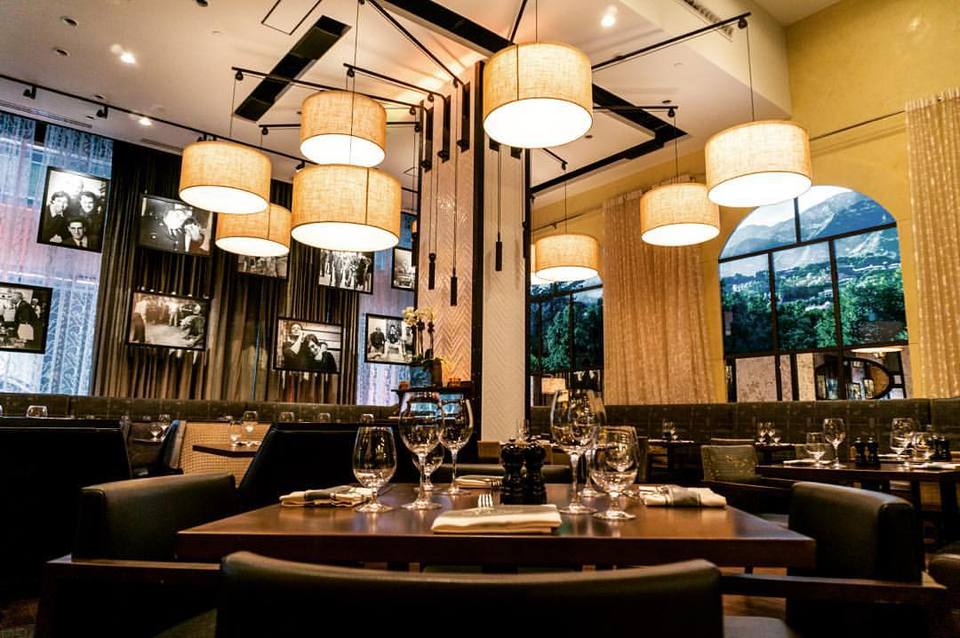 8. Momofuku (190 University Ave)
Our list wouldn't be complete without Momofuku. Connected to the Shangri-La hotel, Mokofuku serves up some of the best dishes in Toronto at the Momofuku Noodle Bar on the main floor. Take the elevator to the 2nd floor to enjoy a quieter evening at Nikai. For a real treat head to the third floor where you will find Daisho and Shoto. Both are featuring special Valentines Day prixe fix experiences for two at $97 per person and $180 per person.