Join the Team
AccessNow is made up of a team driven by purpose and passion. 
Watch this page for opportunities to join us in building an accessible world.
We can't wait to meet you!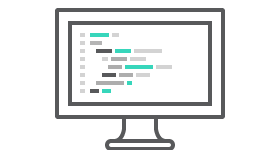 Role: Creative – Product Designer
The Opportunity

Looking for a chance to create something for good? At AccessNow our goal is to be the number one trusted source for accessibility information globally. We are looking for a Product Designer to join our team who will be responsible for contributing designs to the end-to-end experience across all digital properties, including online mobile and future offerings.
What you will do:
Lead the design of product and feature development from start to finish; including customer journey mapping, scenario creation, pixel perfect mocks and prototypes for all digital channels (online, tablet, mobile, kiosk)
Conduct usability testing with customers throughout the design process – from early paper prototypes, clickable mock ups and fully functional prototypes
Proactively identify and anticipate user expectations and needs
Juggle multiple projects at different stages of development (i.e. concept, build, etc)
Lead and facilitate stakeholder alignment workshops using various design methodologies, including co-creation sessions, sketching, and design sprints
Utilize the right medium to communicate your vision, whether it be sketches, mocks, etc
Work closely with technology and product management teams throughout the development cycle, creating new concepts and iterating quickly on designs when technical roadblocks are met
Your experience:
Minimum of 2 – 3 years in product design for web and mobile channels
Proven track record in translating business needs into product experience initiatives
Strong portfolio showcasing user-centered product products / services shipped, including new feature/experience development from start to finish and/or full site redesign experience
Innovative and creative approach to product research and design
Expert in Sketch, Invision, Framer, and other design tools
Expert in design research; this includes field research, user interviewing, usability and A/B testing
Strategic and analytical thinking with a comfort presenting recommendations
Strong communication skills with an ability to tell compelling stories about the work
Ability to lead and facilitate design workshops and co-create sessions and design sprints is an asset
Knowledge of service design and design thinking is a strong asset
Knowledge of Product Management/Product Owner principles is a strong asset
Experience with Agile/Scrum methodologies
Full understanding of software development lifecycle best practices
Experience working on mobile applications a must
Experience working for a startup company a bonus
What you bring:
Strong organizational, writing, interpersonal and communication skills
Exceptional attention to detail and a high degree of accuracy
Possess excellent time and project management skills
Ability to work in a fast-paced environment with a high degree of change
Ability to work efficiently under pressure
A team player who builds strong relationships based on trust and integrity
Entrepreneurial spirit
Passionate and determined
Egoless nature
A continuous learner
Follow through consistently on work commitments
A real passion for accessibility
*People with lived experience of disability are encouraged to apply.
AccessNow recruits, hires, trains and promotes individuals in accordance with all applicable laws and regulations without regard to a person's race, colour, religion, age, gender, national origin, marital status, sexual orientation, disability or other category. We welcome and celebrate all people.