Join the Team
AccessNow is made up of a team driven by purpose and passion. 
Watch this page for opportunities to join us in building an accessible world.
We can't wait to meet you!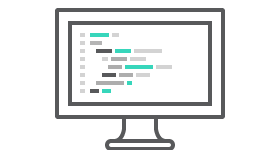 Role: Data Engineer
The Opportunity


AccessNow is looking for a data engineer with a deep understanding of how things work. The ideal candidate is someone who can learn fast and adapt to new technologies quickly. The role demands involvement in all stages of the development using different technologies: Prototyping, data engineering, backend and frontend development
As a Data Engineer at AccessNow you will experience the entire development cycle, from requirement definition to testing. 
What you will do:  
Develop end-to-end features using a wide range of technologies in multiple environments: frontend, backend and databases

Apply data engineering techniques and methodologies to a variety of information sources (textual, images, kinematic and RF)
You will take part in rapid Proof-of-Concept development sprints where we develop a whole new idea from scratch in a couple of weeks.
You will be working with AccessNow teams to define system architecture, design and processes.
Test what you have built, improve and iterate until you get it right

Your experience:
Bachelor's degree from a technical field such as Computer Science, Electrical Engineering, Information Technology or equivalent

Proficiency in data engineering
5 years of experience in Backend software engineering

You will be noticed if you have experience with:
Experience in frontend software engineering

Experience in GIS

Implementing signals processing, statistical modelling, and/or machine learning algorithms.
Innovative and creative approach to product research and design
Experience with Agile/Scrum methodologies

WCAG 2.0 AA Standards

Experience working for a startup company a bonus
What you bring:
Exceptional attention to detail and a high degree of accuracy
Possess excellent time and project management skills
Ability to work in a fast-paced environment with a high degree of change
Ability to work efficiently under pressure
A team player who builds strong relationships based on trust and integrity
Entrepreneurial spirit
Passionate and determined
Egoless nature
A continuous learner
Follow through consistently on work commitments
A real passion for accessibility
Eligibility to work in Canada
*People with lived experience of disability are encouraged to apply.
AccessNow recruits, hires, trains and promotes individuals in accordance with all applicable laws and regulations without regard to a person's race, colour, religion, age, gender, national origin, marital status, sexual orientation, disability or other category. We welcome and celebrate all people.